Heya, companies! Want to know what kind of things we, the OCN Community, want?
You've come to the right place!
Let me kick it off, and if others have good ideas I'll add them!
-
120mm x 38mm fans with LEDS
. Because currently there are NONE, and without light we are nothing!
-
Better 14cm fans.
Right now there's about 2 or 3 fans of 14cm diametre, so no competition. Let's see the cfm/dba ratio we get in the 12cm line, into 14cm format!
-
Cheaper fan shrouds.
We can buy a fan for 5$ and gut it, why can't you? Sell us the body alone for 1$, or make a real, nice shroud for 3$.
-
Waterblock with heatpipes.
This is a personal idea, but I think it would work.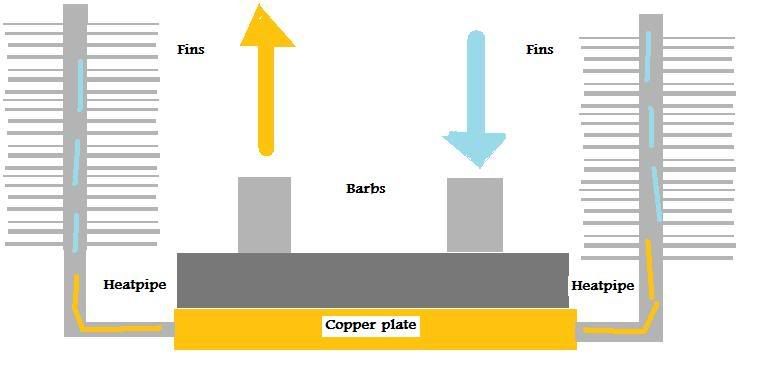 -
Heatsink with a waterblock
! The same thing, but with a bigger emphasis on the heatsink. Basically, make a TRUE where the base is a waterblock! Another of my crazy ideas!
-
A chipset solution to the 780i boards
! News flash: There is currently NO aftermarket air-cooling for the 780i boards. Why? i don't care why, just make some already!
-
A better front-120mm-intake kit
! Many people don't know or want to make their own 5 1/4 inch drive intakes, so instead of feeding them the Kama, feed them something with a good cfm/dba ratio and mainly, something that won't bring dust inside their rigs!
FROM OTHERS!
-Black fans with LEDS!
Edited by Adrienspawn - 6/21/08 at 8:47pm
CPU
Motherboard
Graphics
RAM
i7 930 3.6ghz 1.146v
EVGA x58
GTX470 water
6GB 1600mhz 6-8-6-18 1.6V
Hard Drive
OS
Monitor
Keyboard
SSD (80+60GB) HDD (2+2TB)
Windows 7 x64
24" + 22"
G15
Power
Case
Mouse
M12D 850W
800D
G9
View all
hide details
CPU
Motherboard
Graphics
RAM
i7 930 3.6ghz 1.146v
EVGA x58
GTX470 water
6GB 1600mhz 6-8-6-18 1.6V
Hard Drive
OS
Monitor
Keyboard
SSD (80+60GB) HDD (2+2TB)
Windows 7 x64
24" + 22"
G15
Power
Case
Mouse
M12D 850W
800D
G9
View all
hide details