Hey guys just curious to know some high FSB speeds on the 780i chipset.
I'm just wondering if i should go higher ?
Im sitting rock solid @ 1800FSB 24/7.
With these Load Temps :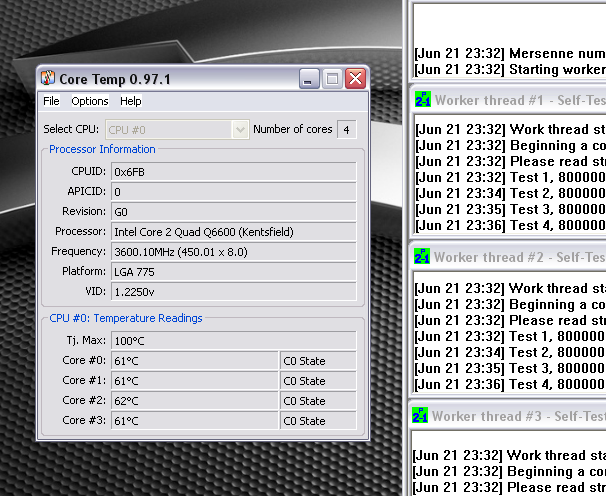 I went with 8 multiplier because it required less voltage on the cpu for stability.
and for the higher FSB speed for increased performance.
Should i keep going ? Would really like some opinions...
Or do you guys think 3.6 is fast enough for 24/7 usage.