Quote: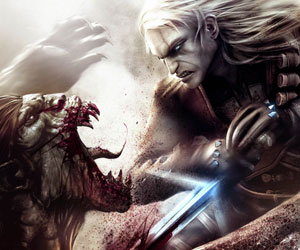 CD Projekt Red's The Witcher will finally be getting the release it deserves soon, with the Enhanced Edition of the game now fully detailed and dated in an official release from the designer.

The game, which we thought was well put together but with a few fundamental errors in terms of accessibility and translation, is being fully patched up and polished for the release of The Witcher: Enhanced Edition. The new game will feature a completely redone set of English text, diminished load times and a more stable build.

True, that's all stuff which should have been there from the start, but still...

The new game will be shipping in the first half of September, after missing the original release date of late May after the developer admitted that it needed a little more time to get things fixed.

Patches and bug-fixes aren't the only new additions though - there are two more new sidemissions for Geralt to undertake, around 50 new models and 100 new animations as well as a brand new inventory interface.

The new version of the game will also ship with a game editor, a making of DVD and two CDs of music from within the game or inspired by it.

Source