Quote: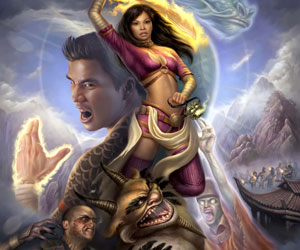 Bioware, the developer behind the likes of NWN, KOTOR and other more complex strings of initials, has announced an intent to develop for platforms such as the PlayStation Portable and Nintendo Wii.

In an interview with Gamasutra, Mark Darrah said that the company is looking develop a wider portfolio. Mark himself is project lead for Bioware's first game on the Nintendo DS, Sonic Chronicles: The Dark Brotherhood.

"We're looking into Wii and PSP as a company... but nothing has been decided, and nothing has been announced. And we are, from styles of games - we are trying to broaden our portfolio," said Mark.

Bioware currently has a full-time staff of 30 developers focused on just the DS but has indicated that the Nintendo handheld is still a frustrating and difficult platform to develop commercial games for.

"I mean, the hardware is challenging for someone who's done console or PC development, just because it's got four megabytes of memory, and it's very much hardware from - if you compare it to a PC, it's like hardware from 14 years ago."


Source