UPDATE...
I didn't get around to any work yesterday, as some other things came up that required my attention. I did rethink the loop design however. Once the old loop was disassembled and I could start placing components individually, I realized my first loop plans weren't going to work. I had to find a new spot for the res and make sure that the tubing still worked...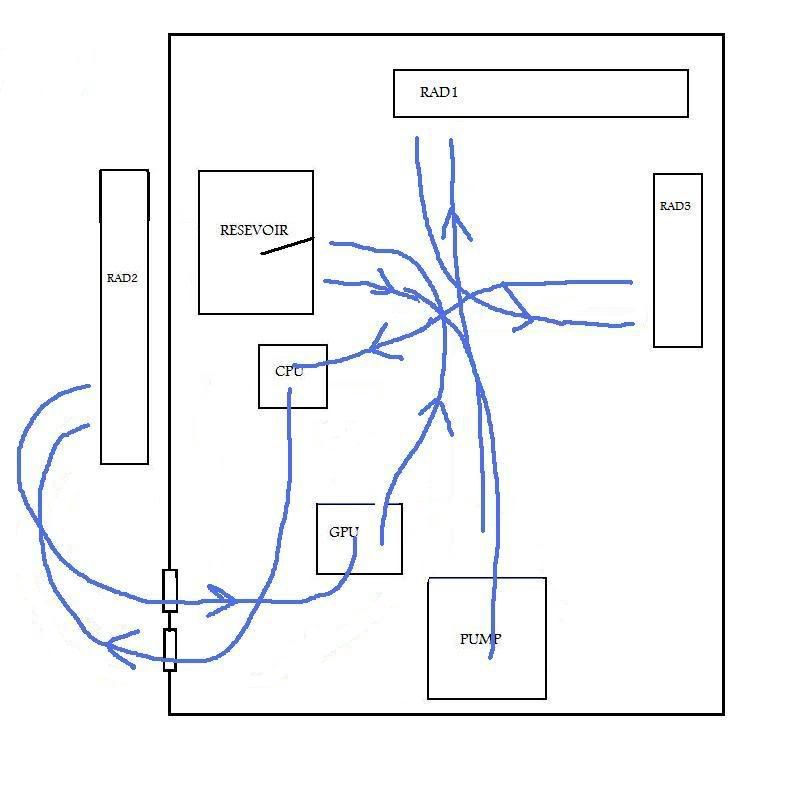 Started piecing it together in the case... It's starting to look like something!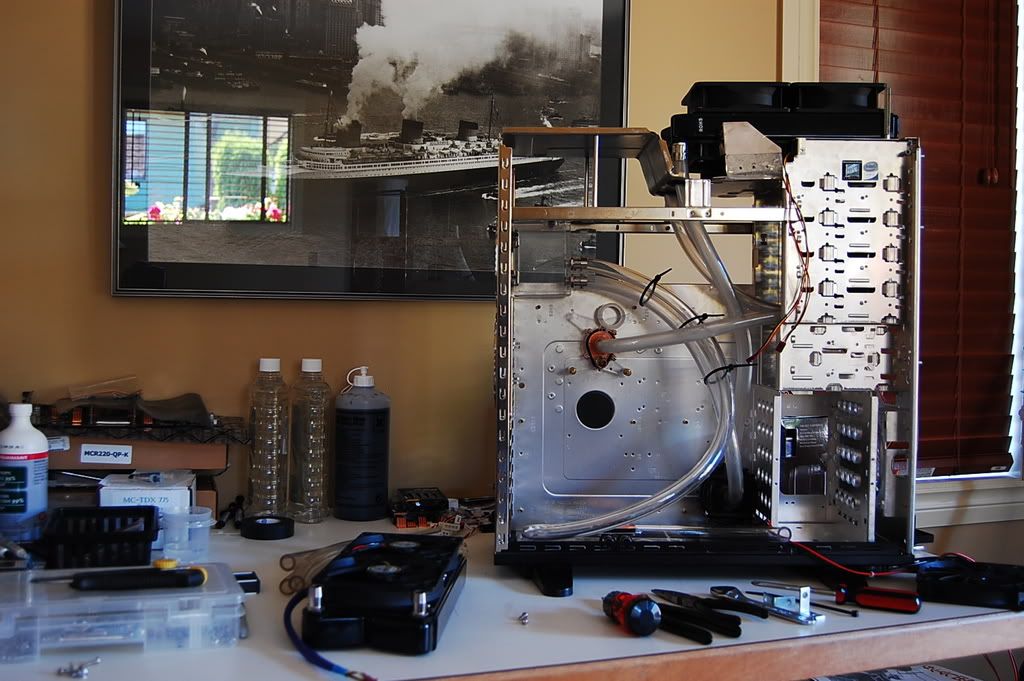 I'm breaking down and ordering some new Tygon from NCIX... I've got a brand new 3-foot section and a couple new 9-12" sections. I figure an additional 10ft will be enough to use all new tubing... Reasoning behind this is aesthetic only, the coolant is clear and I think the
slight
cloudiness in the inside of the old tubing will be noticeable.
CPU
Motherboard
Graphics
RAM
920 D0 | 4104MHz@1.23V
Big Bang XPower
5850 | 880/1050
6GB Sector 7 | 1728MHz
Hard Drive
OS
Monitor
Power
F115
W7P64
245BW
SPI Magna 1kW
Case
cardboard (case/loop in prog)
View all
hide details
CPU
Motherboard
Graphics
RAM
920 D0 | 4104MHz@1.23V
Big Bang XPower
5850 | 880/1050
6GB Sector 7 | 1728MHz
Hard Drive
OS
Monitor
Power
F115
W7P64
245BW
SPI Magna 1kW
Case
cardboard (case/loop in prog)
View all
hide details