Quote:
Originally Posted by
MCBrown.CA
A little update in terms of components... The price finally dropped on the Q9550 at NCIX but it wasn't quite as much as I expected. The CPU is at $370 right now and I was hoping for more like $320.
Because of this, I have decided against returning my DK X48-T2RS (I was going to replace it with the new DK X48-T2RSB+). I would have to pay return shipping, plus $30 more for the new board plus pay taxes and shipping
again
on the new board.
I have spent all my funds for the build ('cept for CPU) so unless OCN can convince me to go Q9450/DK X48-T2RSB+, I'm going with what I have planned now.
Also trying to sell my 8800GTX to replace with a 4870... PM if interested
Anyway, back to work...
The Danger Den MC-TDX does not come with a back plate. Luckily I had one lying around that came with a Gigabyte water block.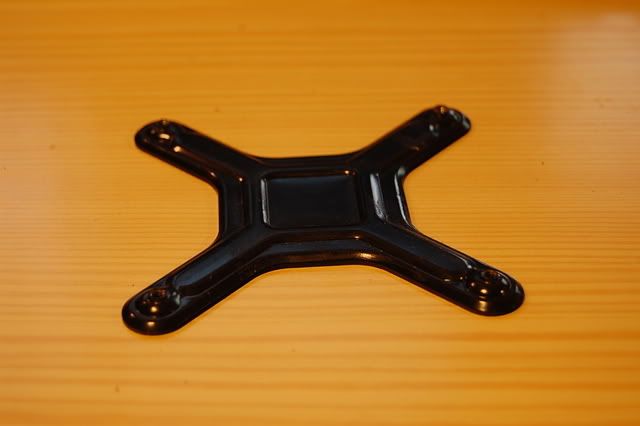 It fits with LGA775 but if you look closely, they was a lip of metal that protruded where the mounting bolts go through. I had to grind this off with the Dremel for both clearance and so the back plate doesn't contact the motherboard.
While I had the Dremel handy I slightly drilled-out the holes in order to fit the mounting hardware that came with the block. Because of the clearance issue, I didn't use a nylon washer between the back-plate and the board. Instead I used 2 thin card washers (much thinner).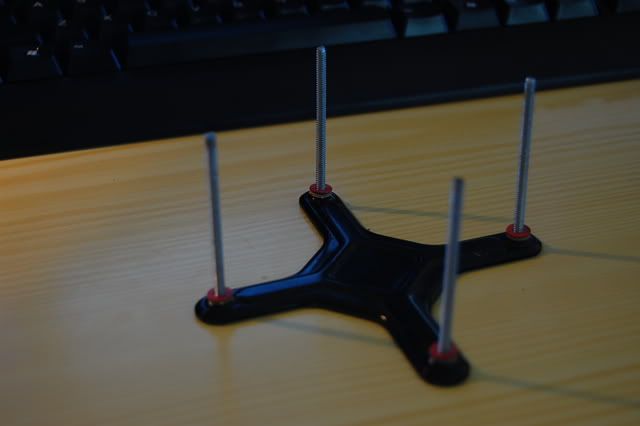 The back-plate is now ready to mount to the motherboard, but I need to figure out what to use in the center of the back-plate to cushion the motherboard and prevent the two from making contact...
Would a small square piece of cardboard work? I need a cheap solution!
Fine cheap solution it is, a milk container, the cardboard ones, cut a piece and voila!!.. I found it very similar to the white stuff that comes with the thermalright back plates..