Quote:
Originally Posted by
Syrillian
hi.
You could model the front of the case like the pipes that the Little Sisters emerge and return to.
You could also take a look at last months Mad Reader Mod in CPU Magazine. It was a HL2 mod that was very well done. The modder craked a plexiglass window in order to add to the decaying look of the mod.
Oh puleeeeeeeeeeeeeze do this mod.
<edit>
Like this: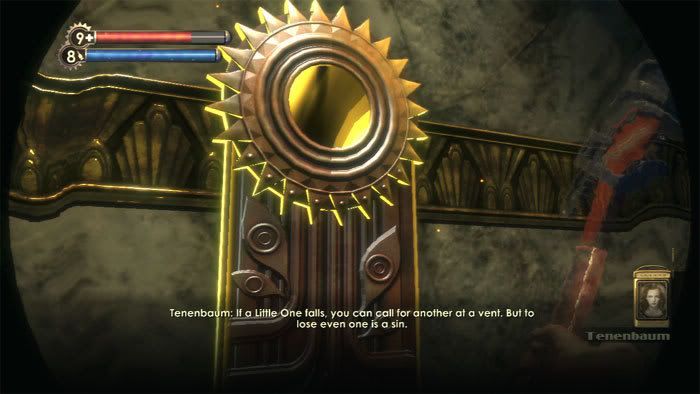 See im not sure how that would work with the case. Im trying to go to model the case before rapture decayed. Btw i have little modding know how so if i do decide to do some modding it wouldnt be too over the top and would probably take a while.
CPU
Motherboard
Graphics
RAM
e8400
Asus P5Q
EVGA 470
4x1Gb 800mhz Gskill
Hard Drive
Optical Drive
OS
Monitor
WD320 / WD500
LG 20x
Windows 7 64-bit
Samsung ToC 2x27"
Keyboard
Power
Case
Mouse
Steelseries 6G/V2
Corsair 650 watt
Modded Lian Li A05
Logitech G9
View all
hide details
CPU
Motherboard
Graphics
RAM
e8400
Asus P5Q
EVGA 470
4x1Gb 800mhz Gskill
Hard Drive
Optical Drive
OS
Monitor
WD320 / WD500
LG 20x
Windows 7 64-bit
Samsung ToC 2x27"
Keyboard
Power
Case
Mouse
Steelseries 6G/V2
Corsair 650 watt
Modded Lian Li A05
Logitech G9
View all
hide details