Hey guys.
I currently have very bad airflow in my system (I think?). I only have two case fans, and the stock intel HSF.
here are some pictures: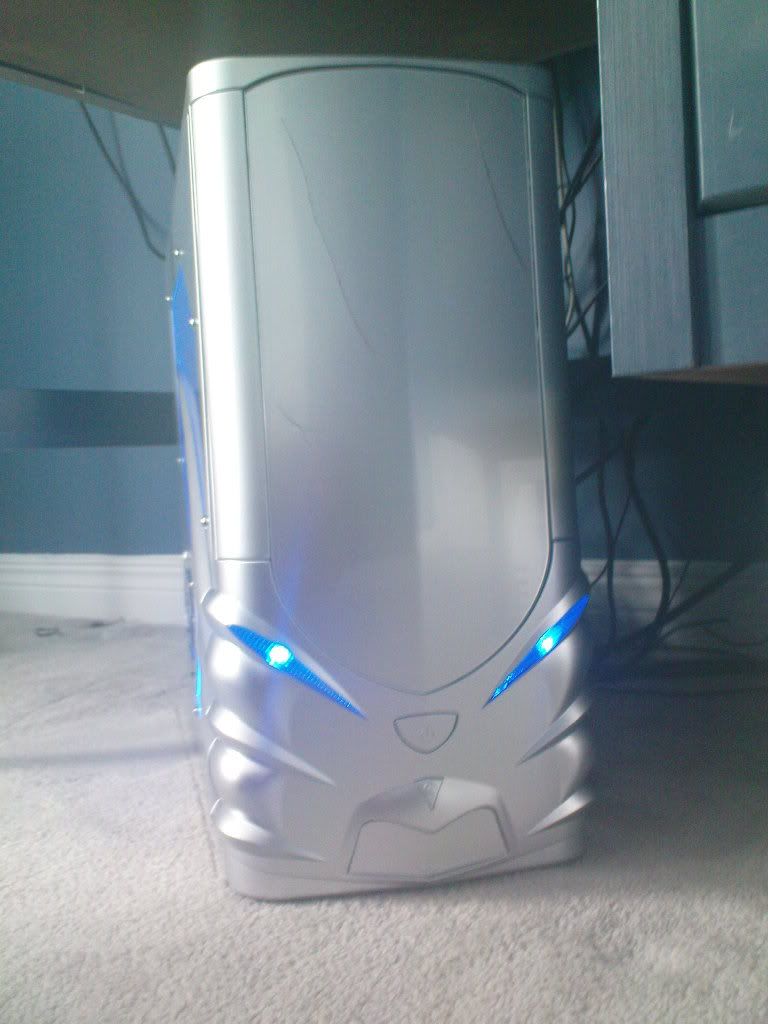 My case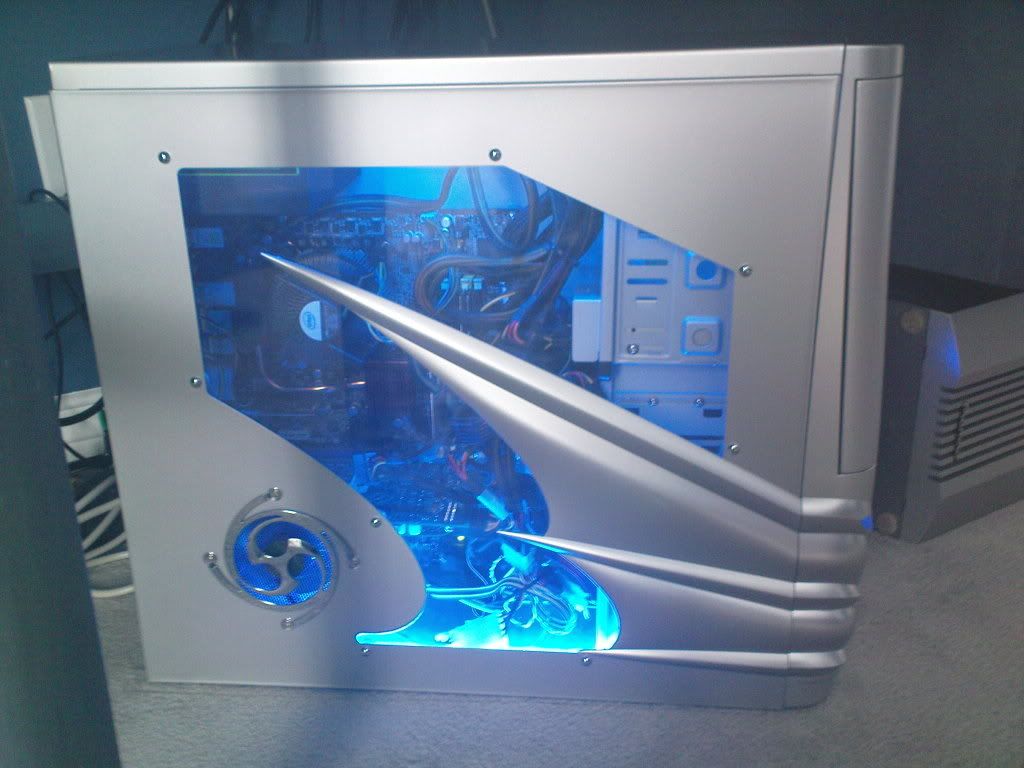 here you can see the side case fan, positioned near my graphics card. The case fan is currently intake.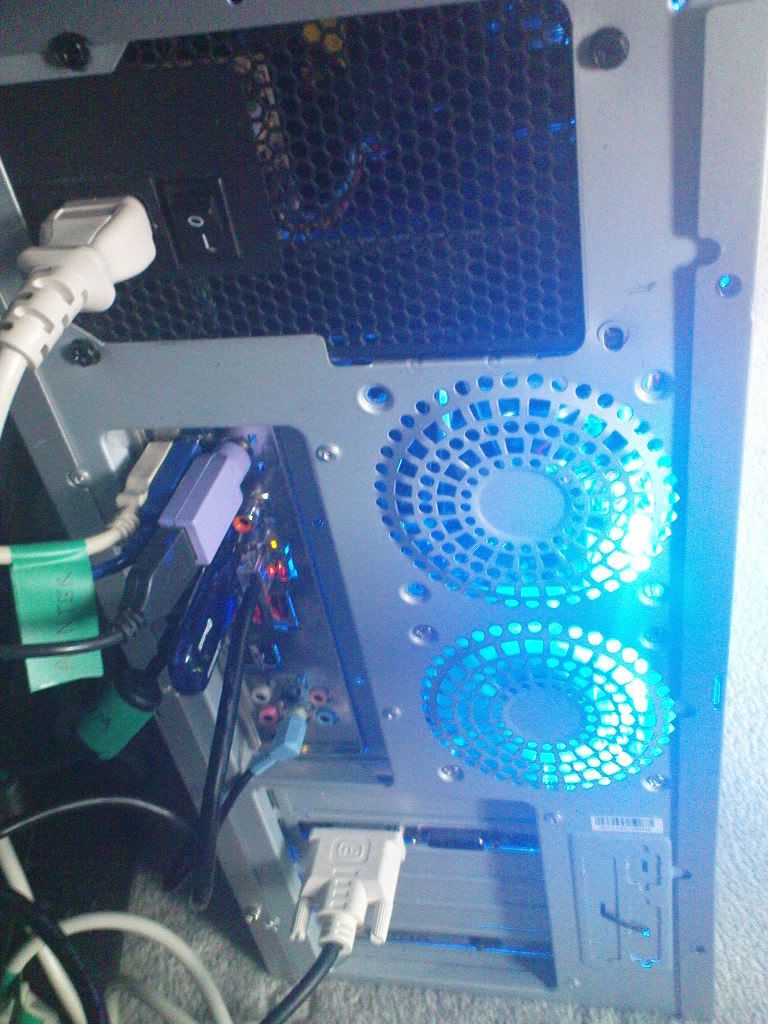 Case rear, two fan grills, only have one installed. it's exhaust.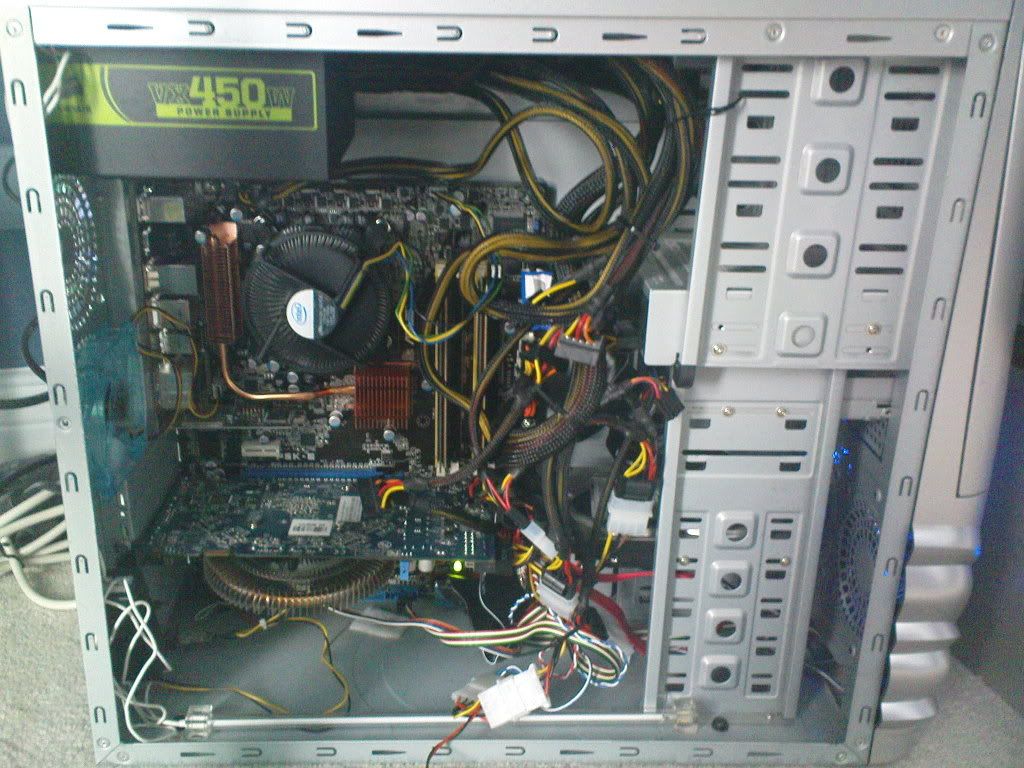 Case interior. there are two fan grills in the front near the HDD bays. no fans installed. my power supply has a fan on the bottom of it, don't know which way it's blowing. also there's a fan on the graphics card, i also don't know which way it's blowing. then i have the stock intel hsf.
I am planning on buying a few fans (maybe 3, to fill all of the empty spaces in my case). I need help figuring out which ones should be intake and which ones should be exhaust.
My current system:
Intel Core 2 Quad Q6600 @ 2.4 GHz
Asus P5K-E / WiFi-Ap Mobo
Crucial Ballistix PC2-6400 2GB RAM (2 X 1GB)
Galaxy GeForce 8800GT Overclocked 600MHZ 512MB Graphics card
Corsair CMPSU-450VX 450W PSU
500GB SATA HDD
Now I am probably going to be switching from the Intel Stock HSF to a better one, most likely the Sunbeam Core Contact Freezer. I would like to overclock, to the highest possible safe speed that I can get to. Also, when I get the new HSF, which way should I point the fan? towards the back of the case? is it intake or exhaust? should i also get an extra fan to put on the other side of the HS?
the Sunbeam Core Contact Freezer
Please help
.