After my 780i reference board died (right after I finished the first build) I had to take everything apart and RMA the board. But I got a good deal on it with all the extras so I decided to upgrade to an Asus Striker II Extreme instead of waiting for the RMA process to finish. And I'm glad I did that.
So here are pics of both builds..
1- The 780i
(straight to FF error right after I was done, not sure if I did anything wrong but the board seems to be quite fragile).
Rad mount, outside the case for two 360 GTX's: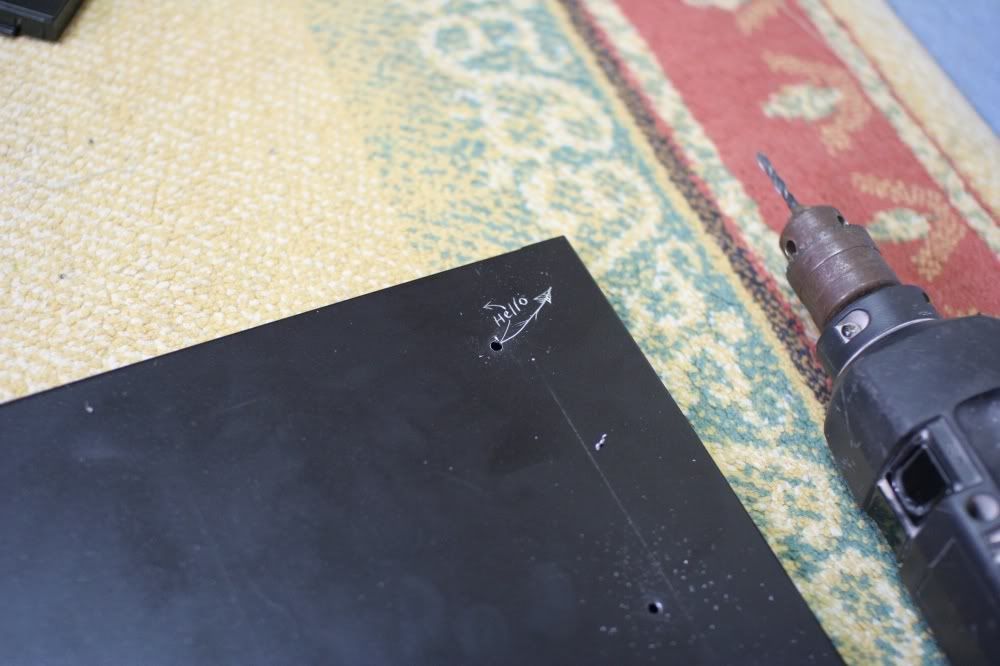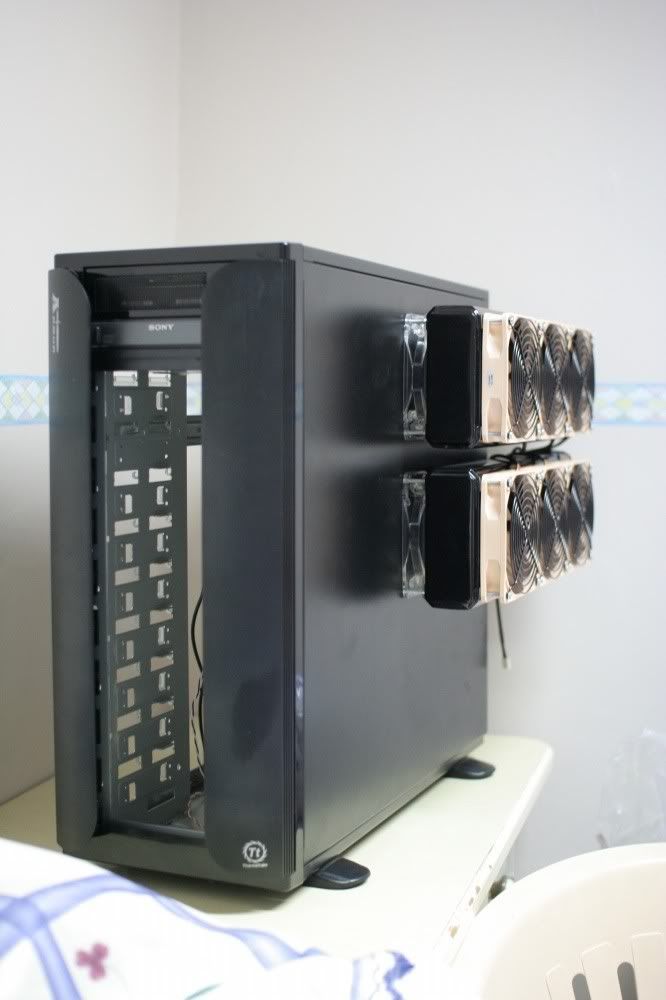 Back grill for the tubing: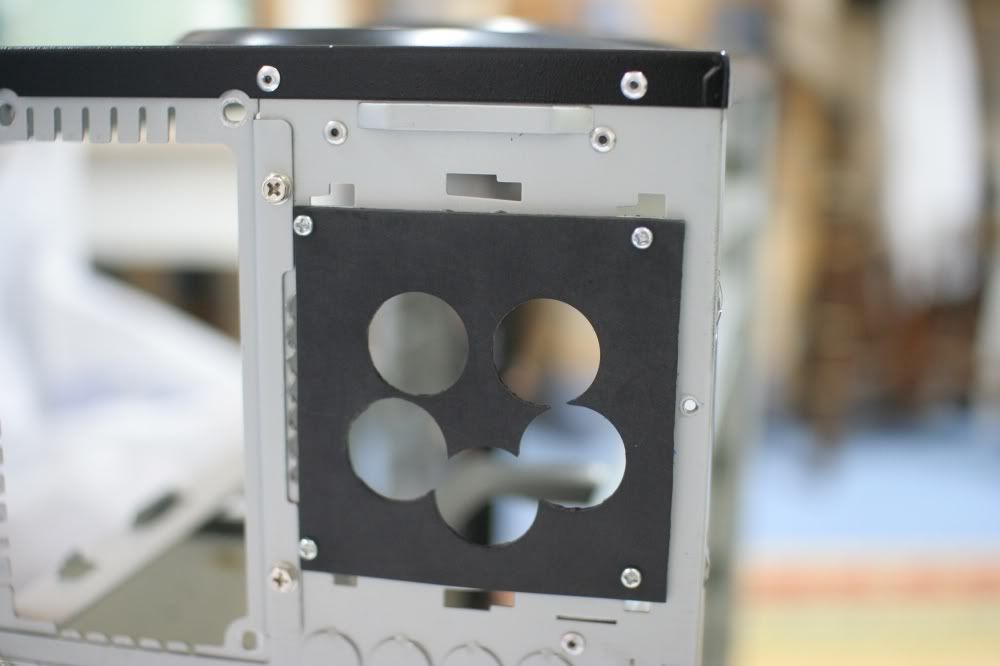 8800 GTX's with EK blocks:
The board:
Dtek FuZion.
ViperJohn mosfet heatsinks.
EK 780i block (NB).
Thermalright HR-05 IFX (SB).
Thermalright HR-07 RAM heatsinks.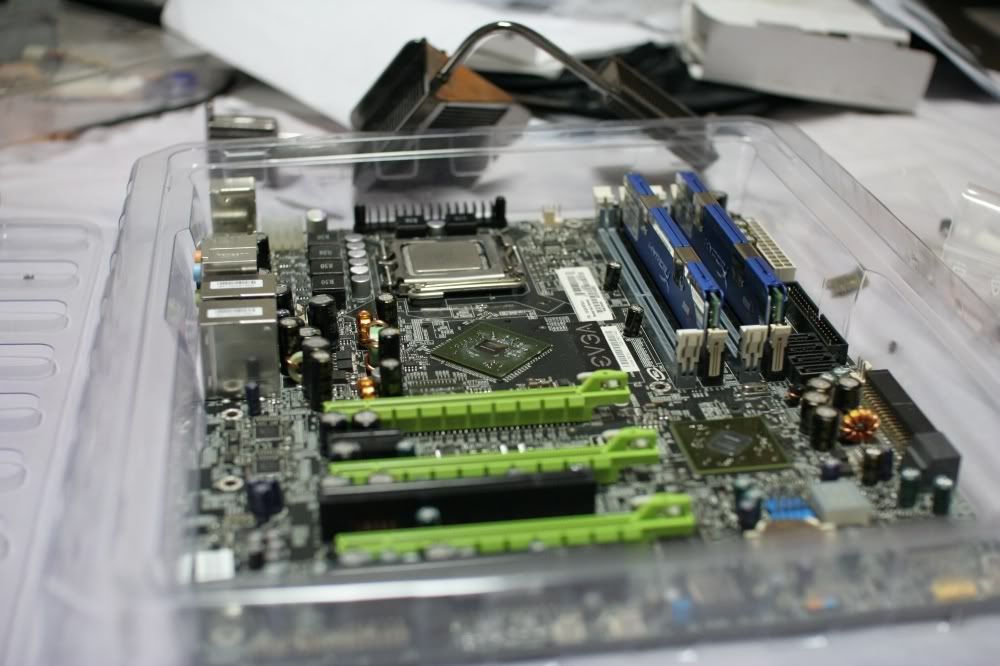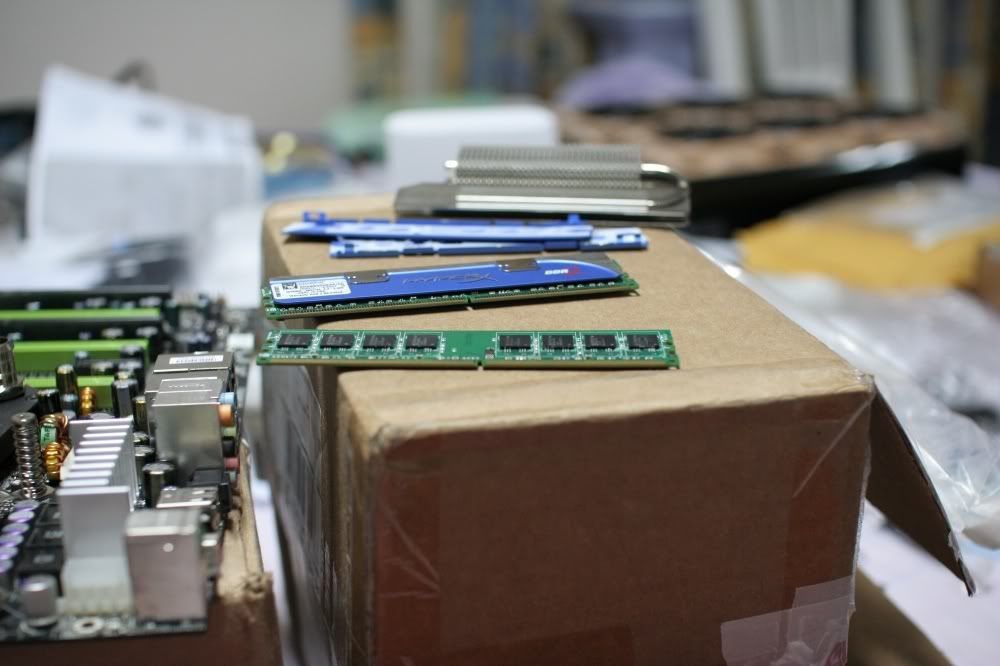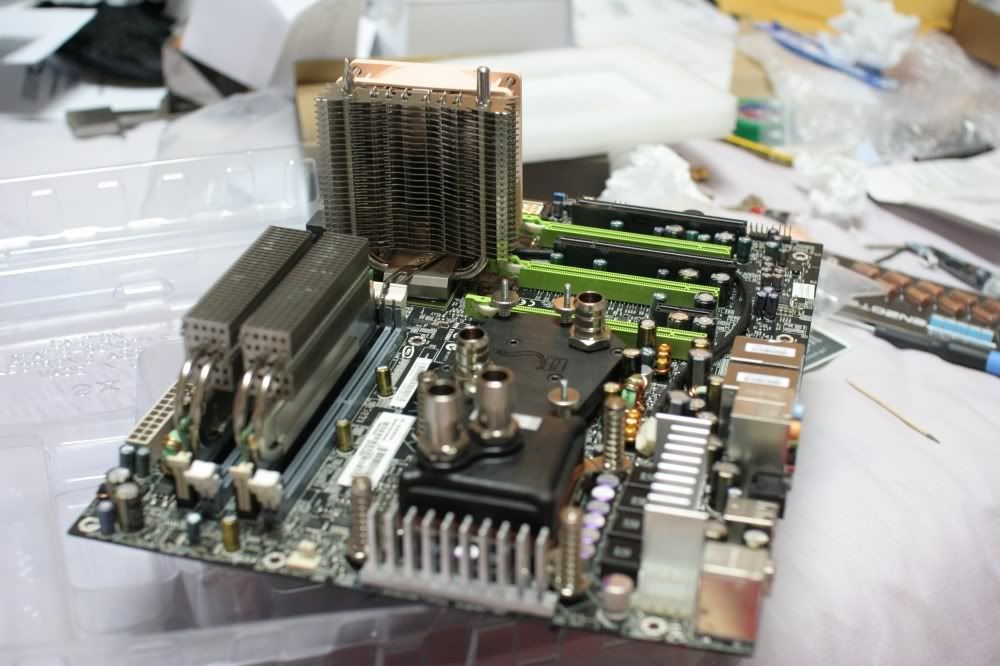 Radiators wiring:
Tubing:
Wire management: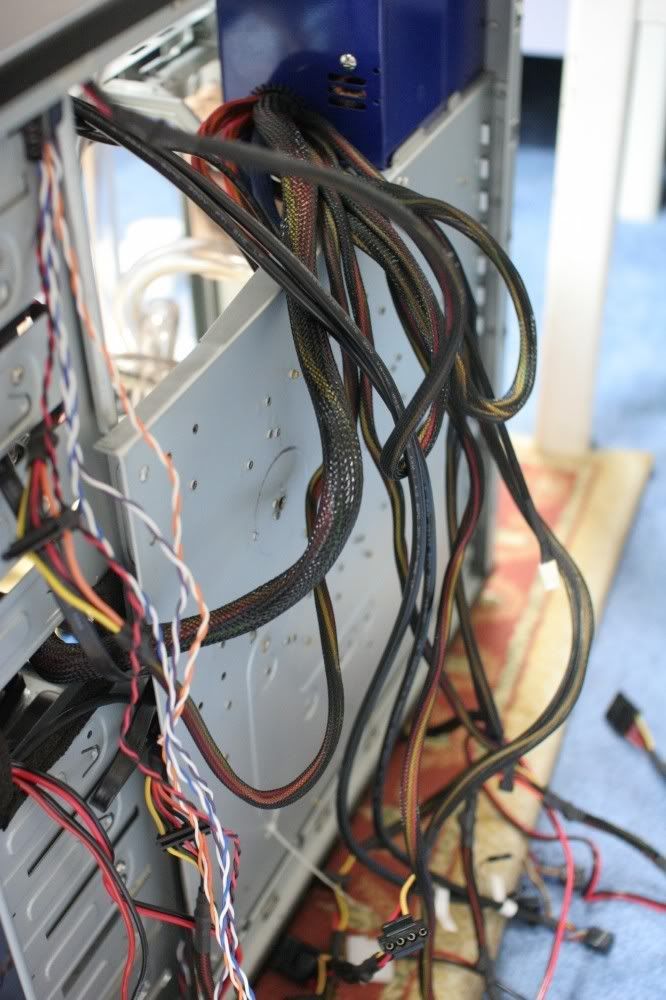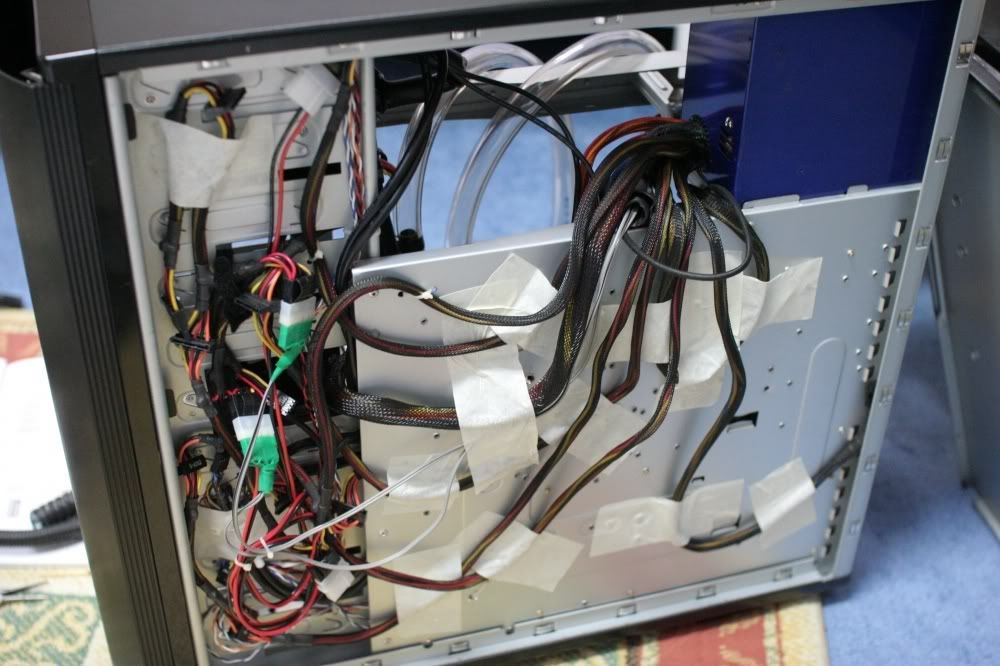 Filling & bleeding:
And when I was done, the board was dead. Didn't feel like taking pics of dead things.
CPU
Motherboard
Graphics
RAM
i7-2600k
MSI Big Bang Marshal
EVGA GTX580 SLI
Mushkin Blackline 8GB
Hard Drive
OS
Monitor
Power
Intel X25M 80GB Raid0
Windows 7 64-bit Enterprise
NEC 3090WQXi
Corsair HX1000
Case
Mouse
HAF X
Microsoft Habu
View all
hide details
CPU
Motherboard
Graphics
RAM
i7-2600k
MSI Big Bang Marshal
EVGA GTX580 SLI
Mushkin Blackline 8GB
Hard Drive
OS
Monitor
Power
Intel X25M 80GB Raid0
Windows 7 64-bit Enterprise
NEC 3090WQXi
Corsair HX1000
Case
Mouse
HAF X
Microsoft Habu
View all
hide details