Well, After 9 months of not working on my Computer and just neglecting it, I finally came around to cleaning it out and redoing the loop...


Here are the Before Pictures.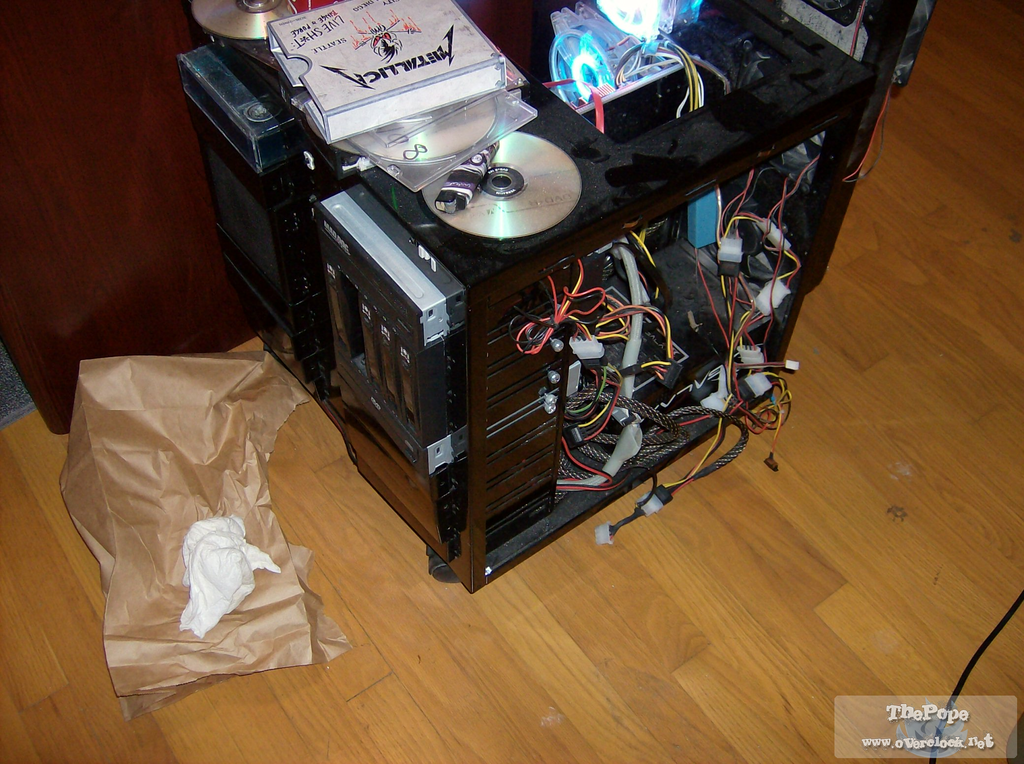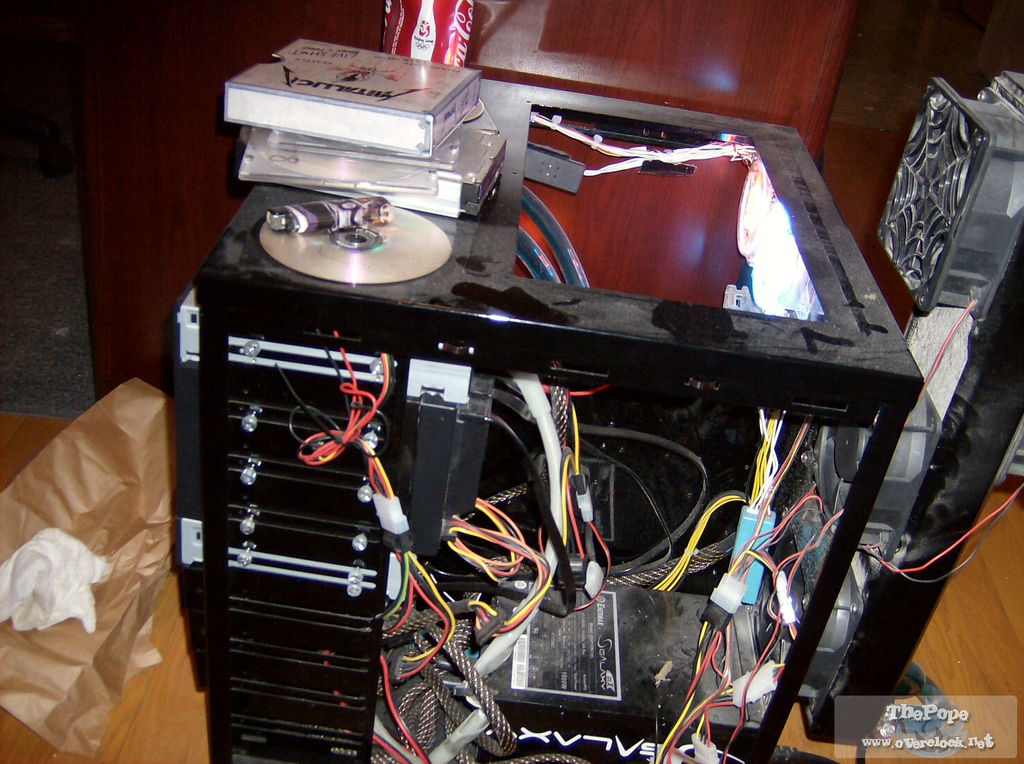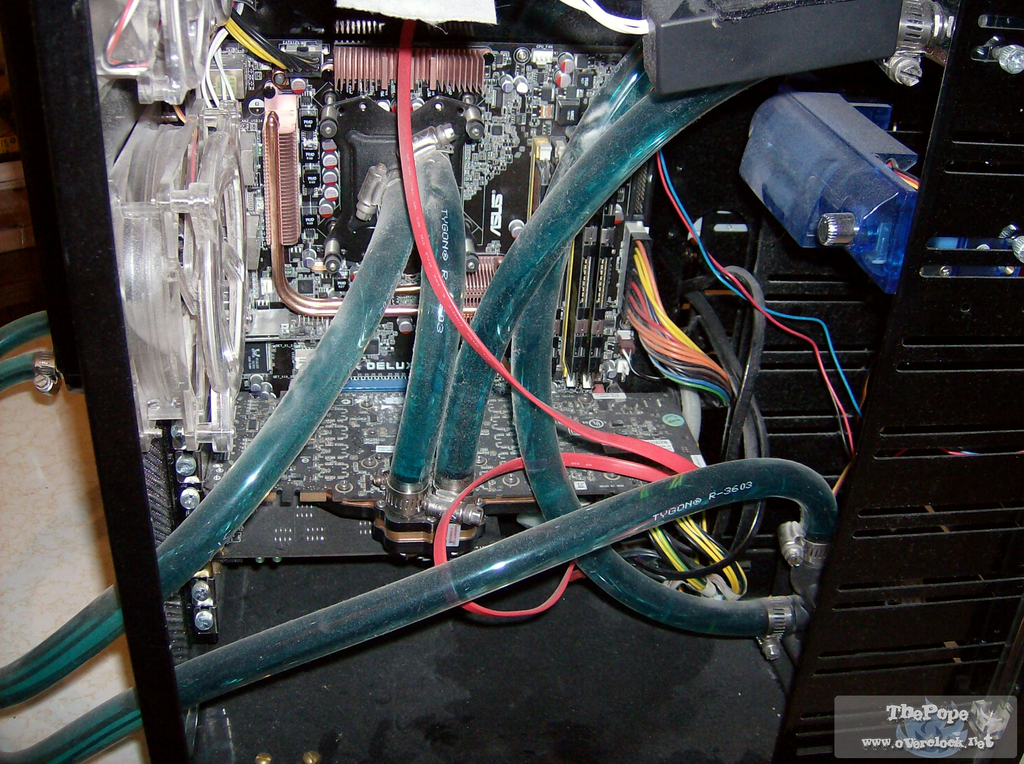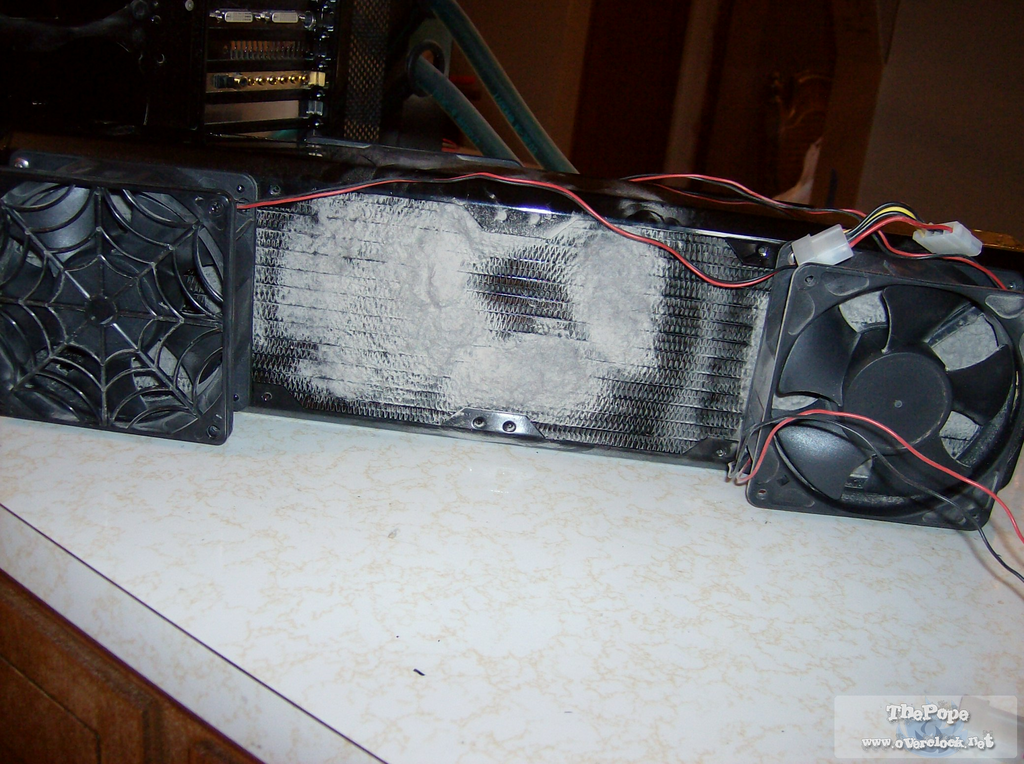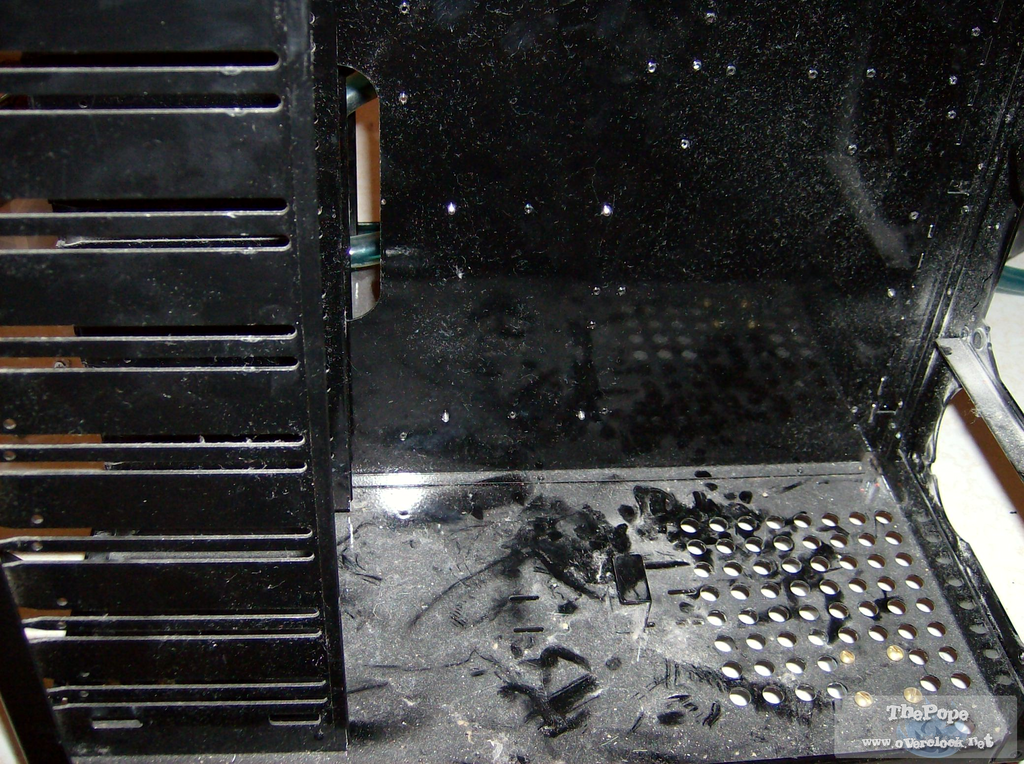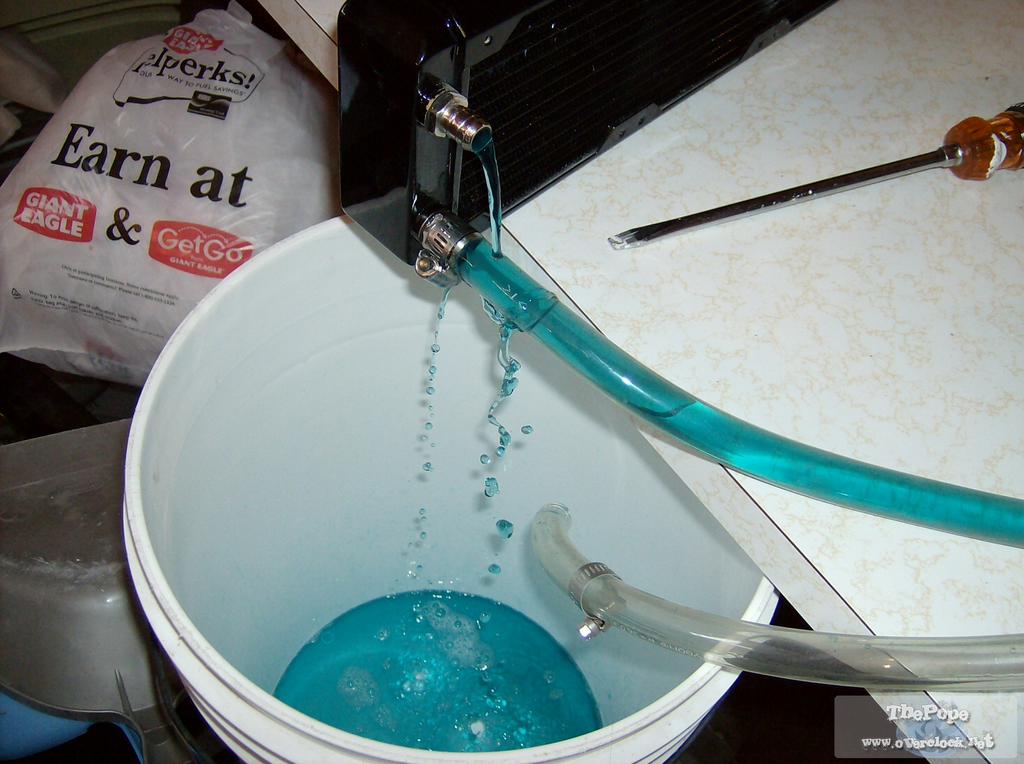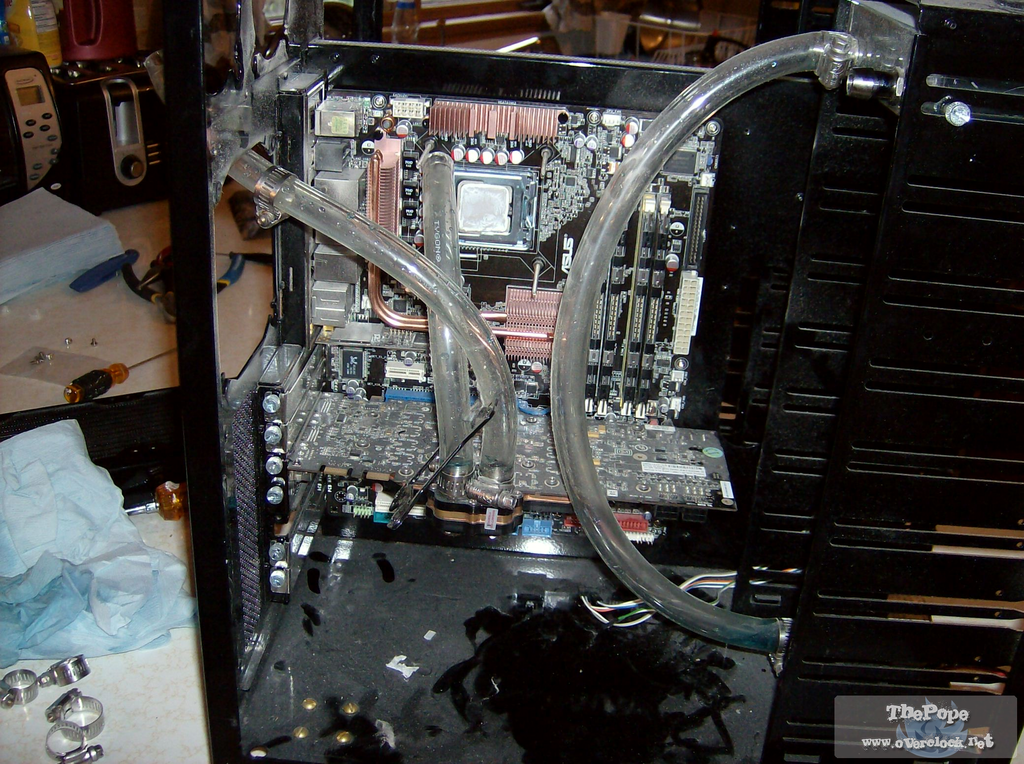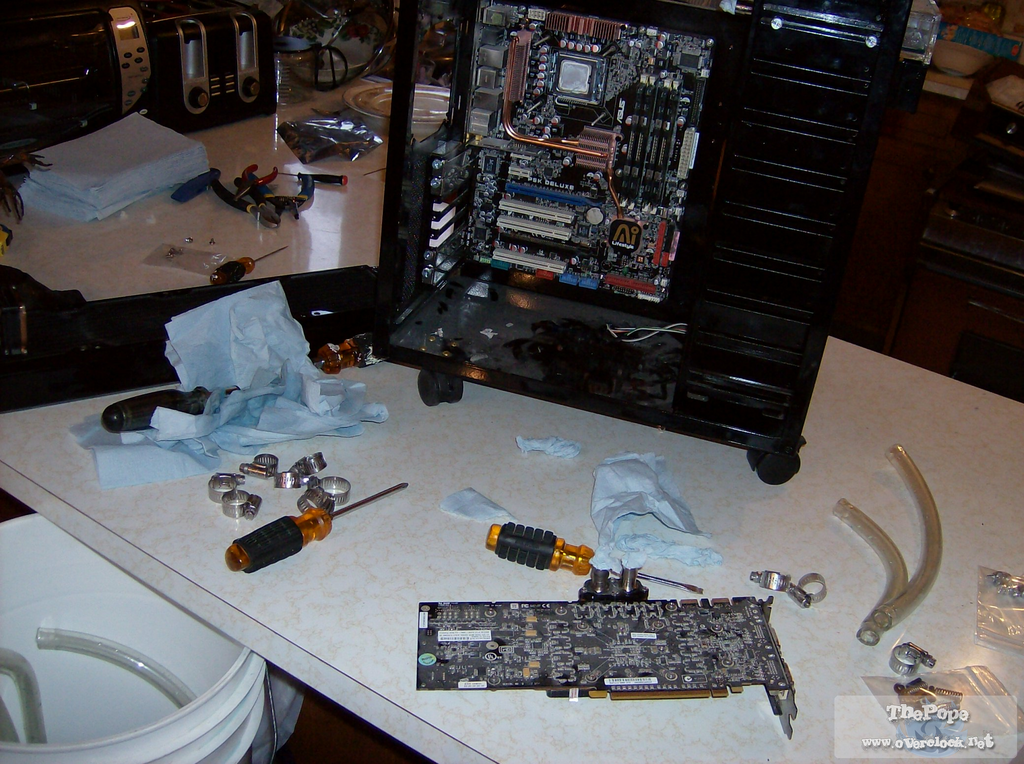 My god was that Radiator and case dusty. Had to bring the whole case and radiator to my dads shop to use the heavy compressed air on it. The dust was just caked onto that radiator.
I bought some fan grills\\filters to try to keep some of the dust out of my case and radiator. Hopefully it helps out.
Moving On....(Re-assembly)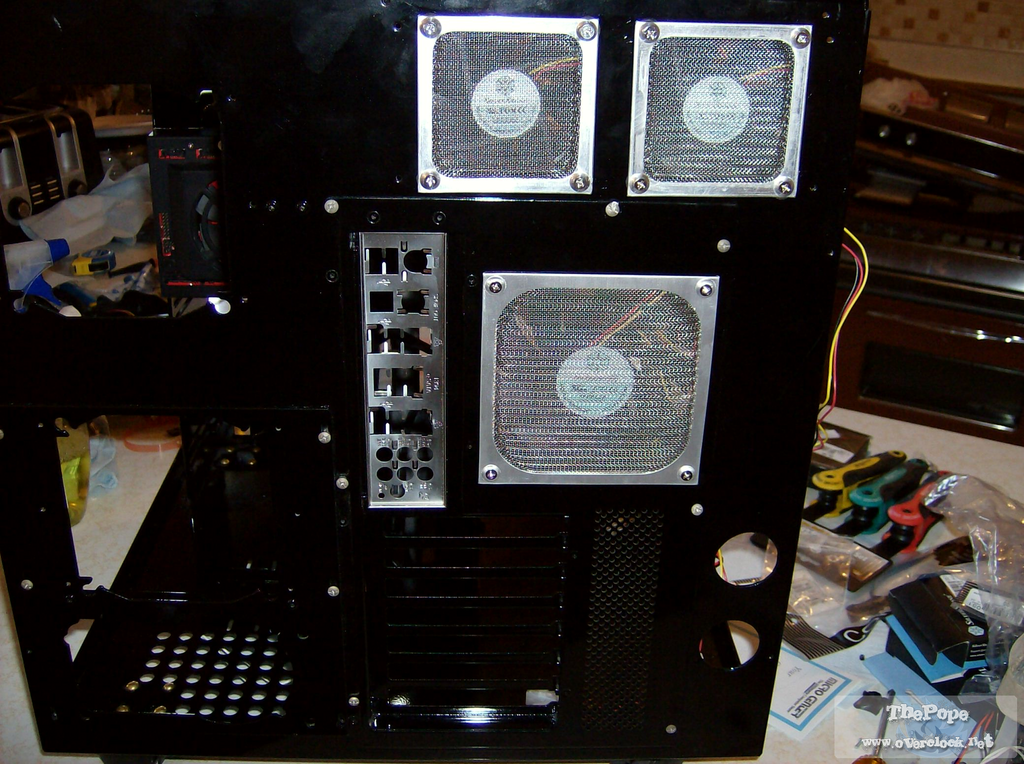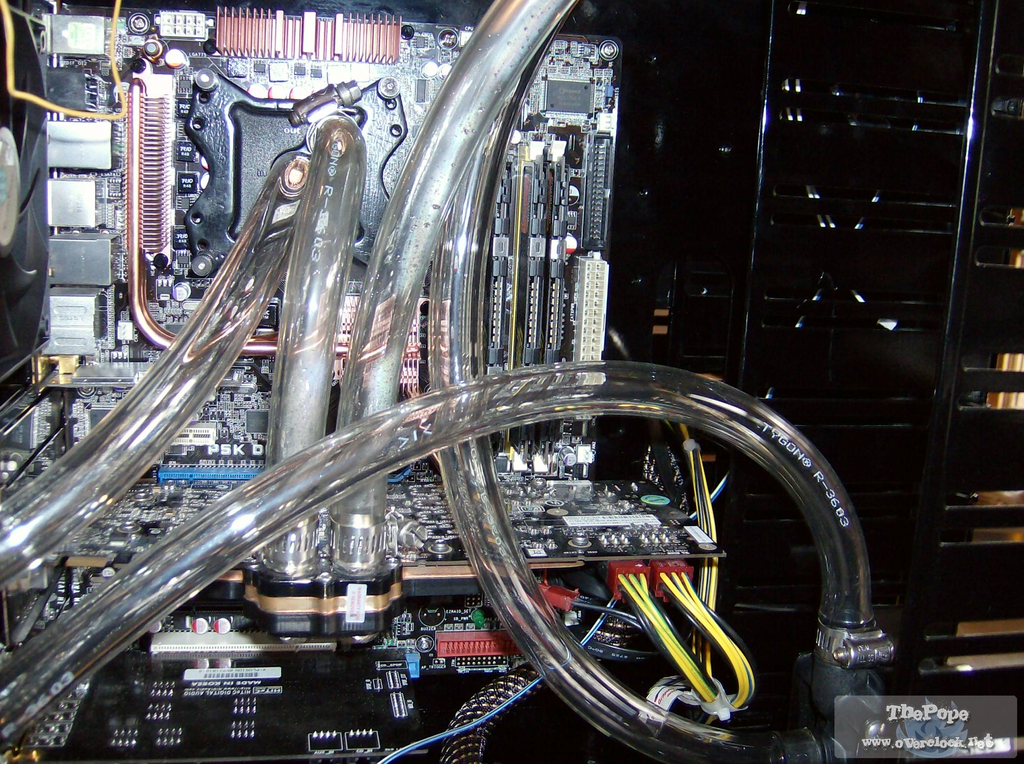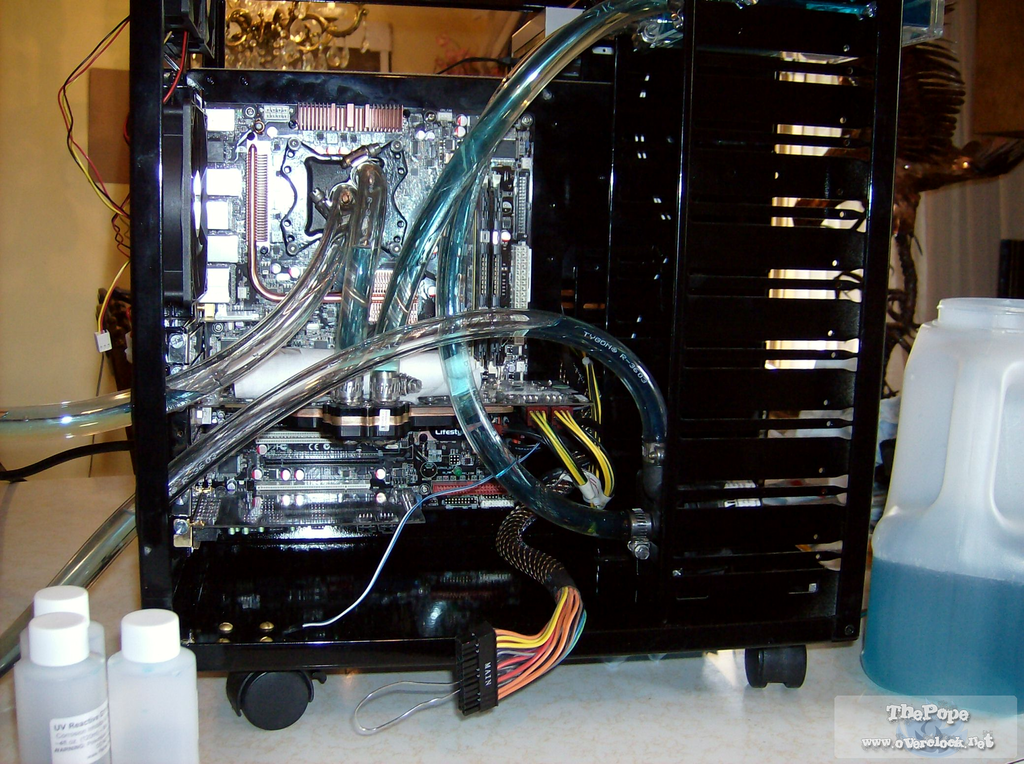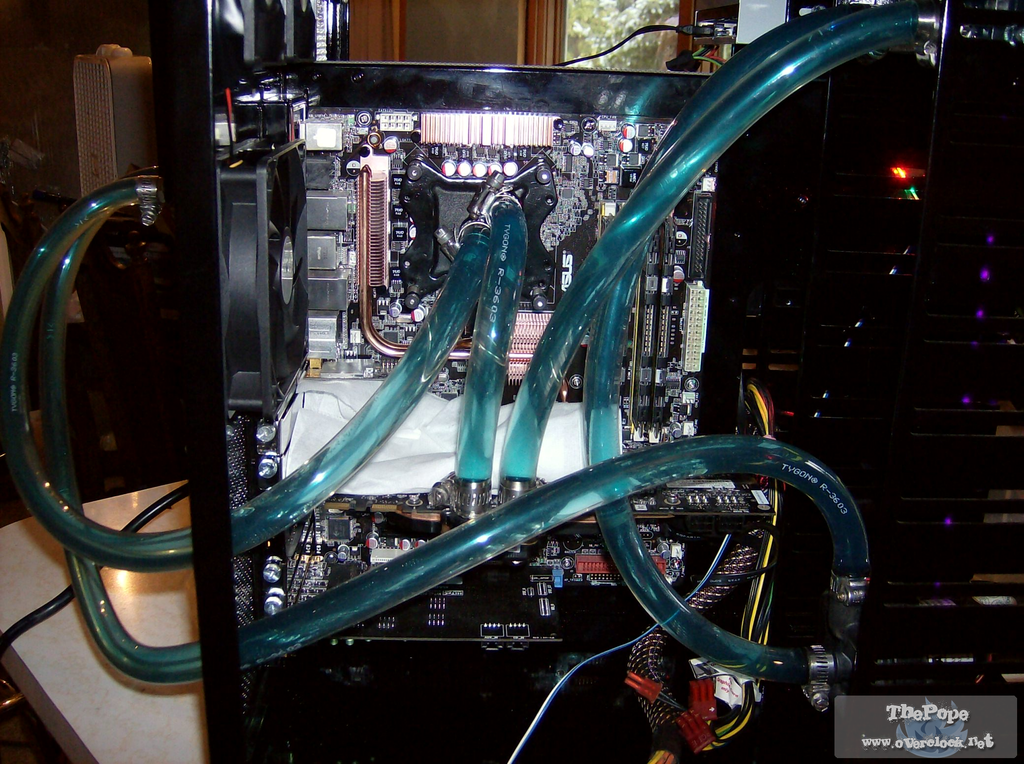 So got the new loop up... Good to go? Heck no. Found out the motherboard crapped out on me. All that work for nothing. Had to go to MicroCenter to look for the same Asus motherboard, but found out they were discontinued... So I went ahead and picked up a EVGA 790i Motherboard. And 2GB of some Cheap OCZ DDR3 Ram.
And here is the Final Results...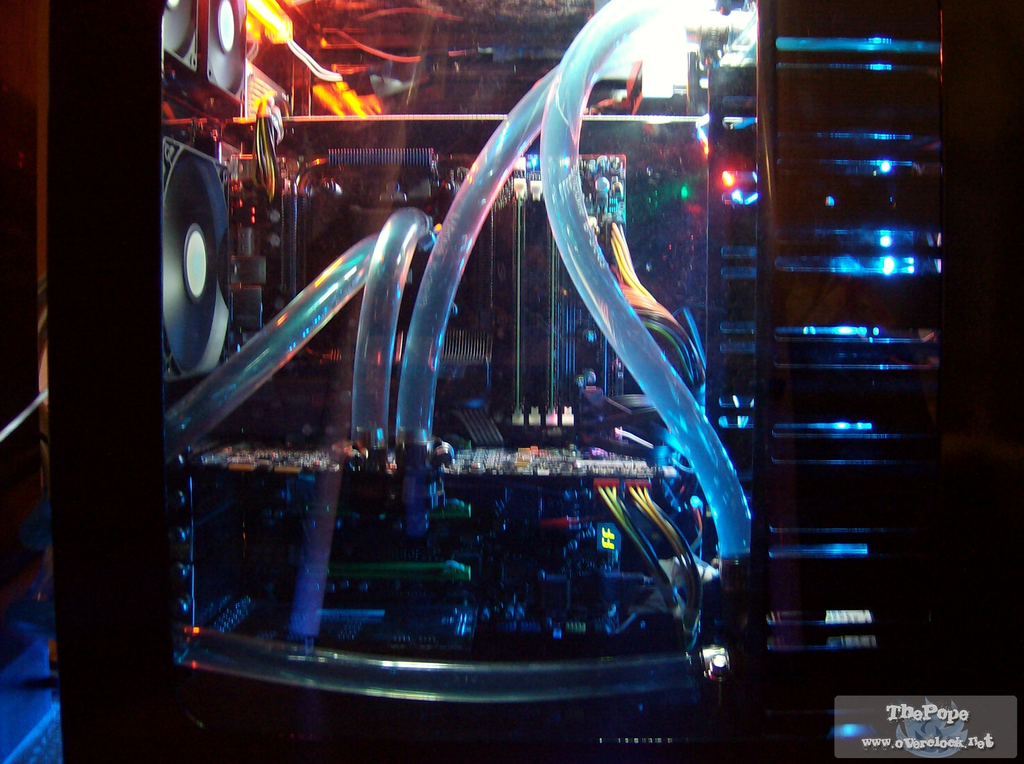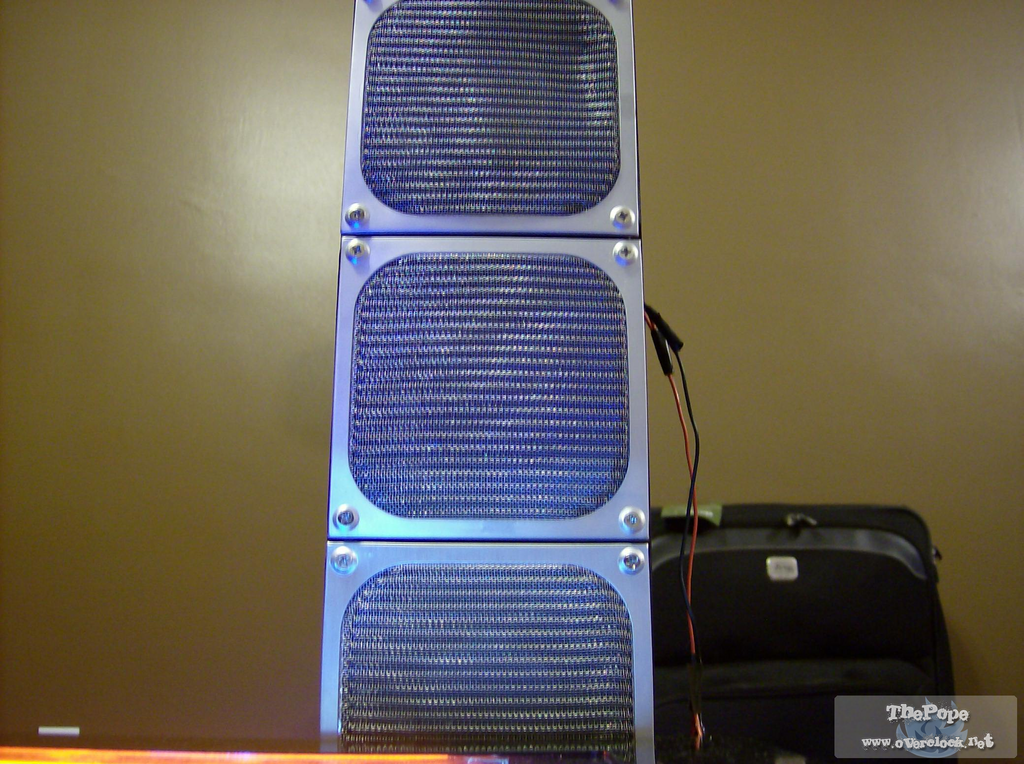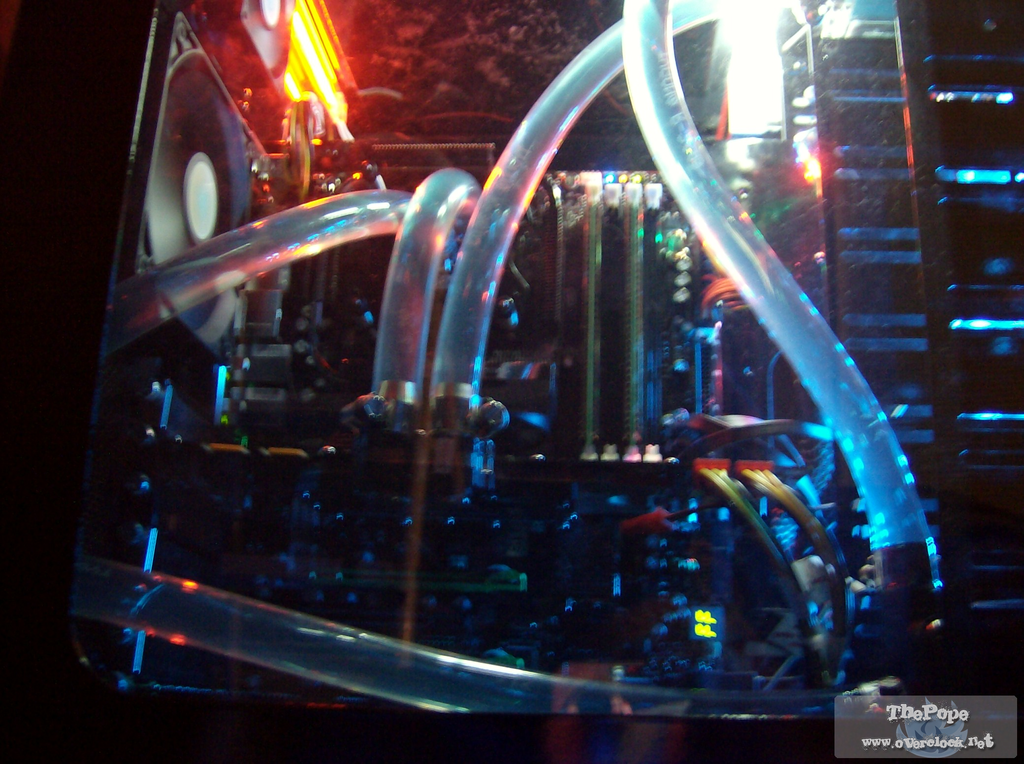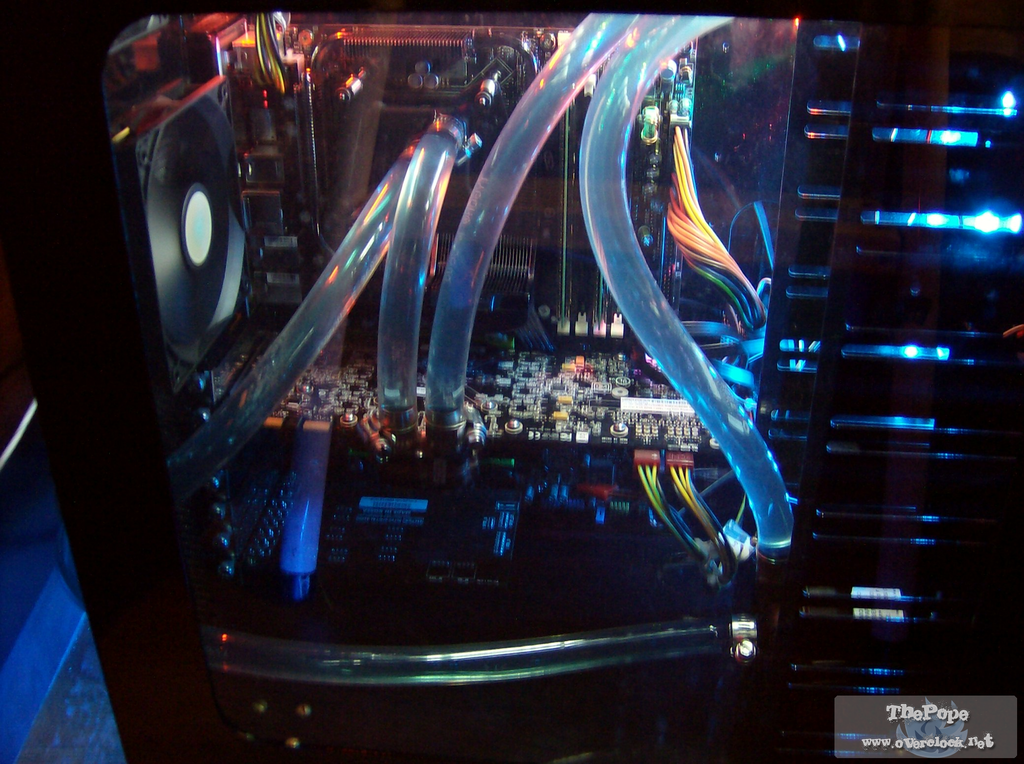 Done? Nope. Screwed up the tubes intake and out-take. I need to change the tubing around. Shouldn't be that big of a deal.... I Hope...
Edited by ThePope - 7/30/08 at 5:14pm
CPU
Motherboard
Graphics
RAM
Q9550
EVGA 790i Ultra Sli 775
Visiontek 4870x2
OCZ Fatal1ty Edition DDR3 8GB (2 x 2GB)x2
Hard Drive
OS
Monitor
Keyboard
Raptor X 150GB;2x WD 200GB;WD 250GB;WD 36GB Raptor
Windows Vista™ Ultimate x64
Acer 24" LCD
Logitech G15 Keyboard
Power
Case
Mouse
Mouse Pad
Enermax Galaxy 1000W
Lian Li Cube Case (Modded Big Time)
Logitech G5 Mouse Bf2142 Edition
Desk
View all
hide details
CPU
Motherboard
Graphics
RAM
Q9550
EVGA 790i Ultra Sli 775
Visiontek 4870x2
OCZ Fatal1ty Edition DDR3 8GB (2 x 2GB)x2
Hard Drive
OS
Monitor
Keyboard
Raptor X 150GB;2x WD 200GB;WD 250GB;WD 36GB Raptor
Windows Vista™ Ultimate x64
Acer 24" LCD
Logitech G15 Keyboard
Power
Case
Mouse
Mouse Pad
Enermax Galaxy 1000W
Lian Li Cube Case (Modded Big Time)
Logitech G5 Mouse Bf2142 Edition
Desk
View all
hide details