Worklog: Day 6
Hm, so i had about an hour and a half before to work on my case, this is what i've done.
Start cutting my piece of mesh, tho i found out it was easier to cut with a scissor then jigsaw. The jigsaw left some very very messy edges, while the scissors made a smooth cut
Lesson learned.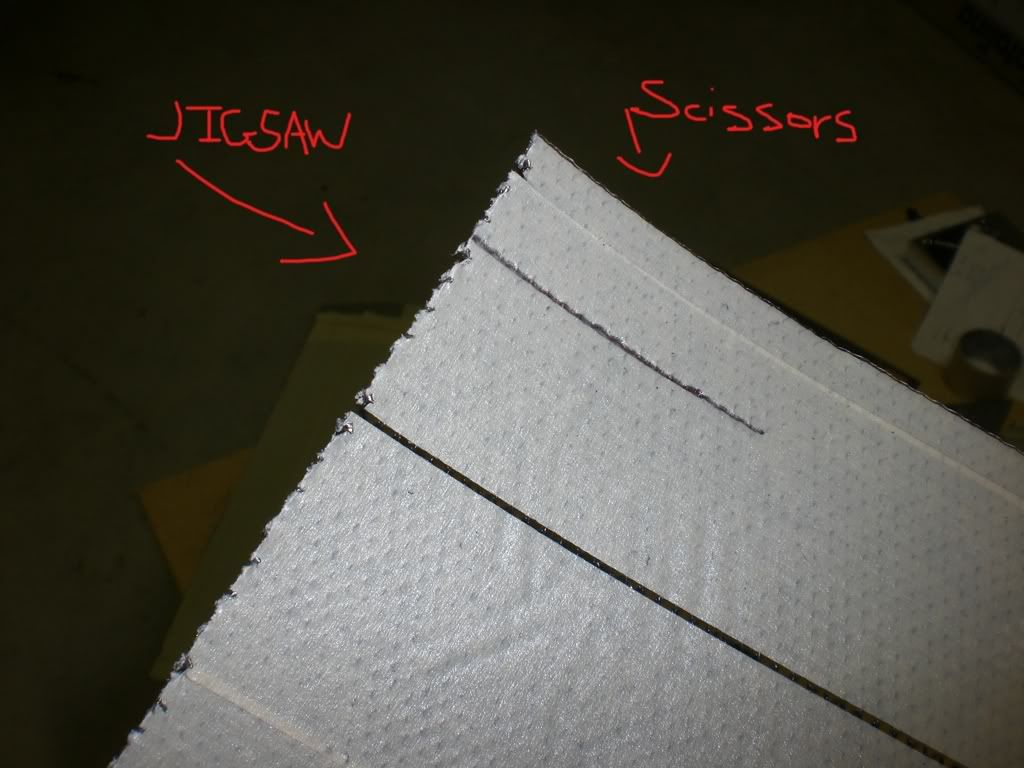 This is the type of scissors i used, not regular scissors your little brothers and sisters use :lol: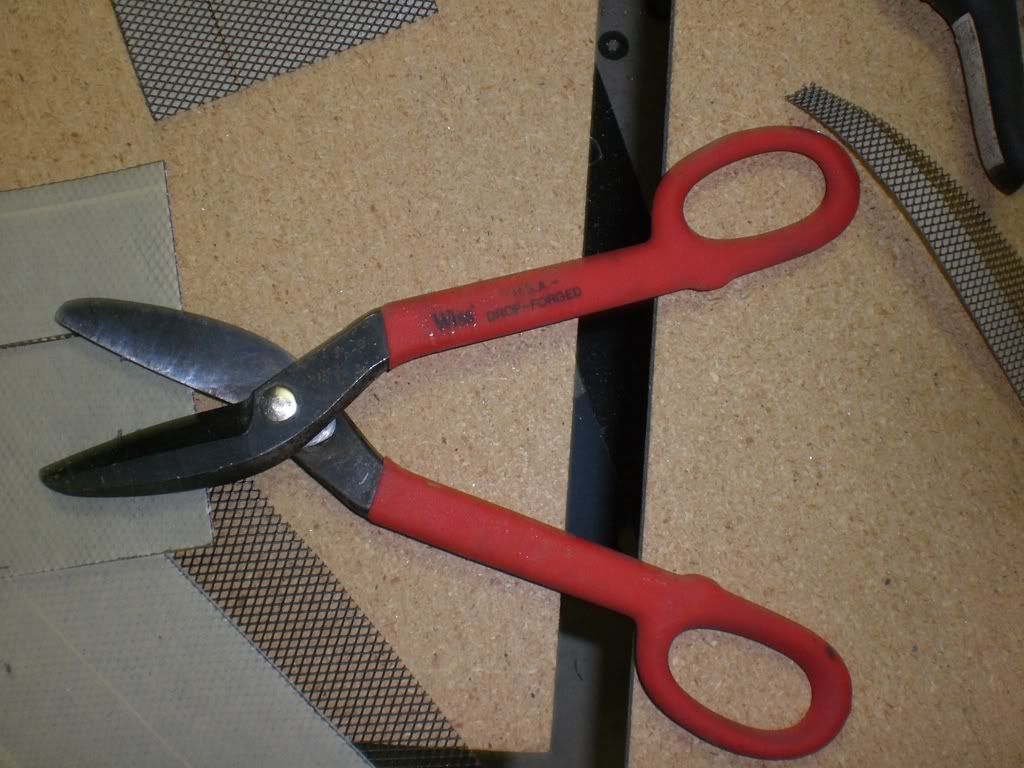 Then i mounted my mesh on the panel. I love that look :wub: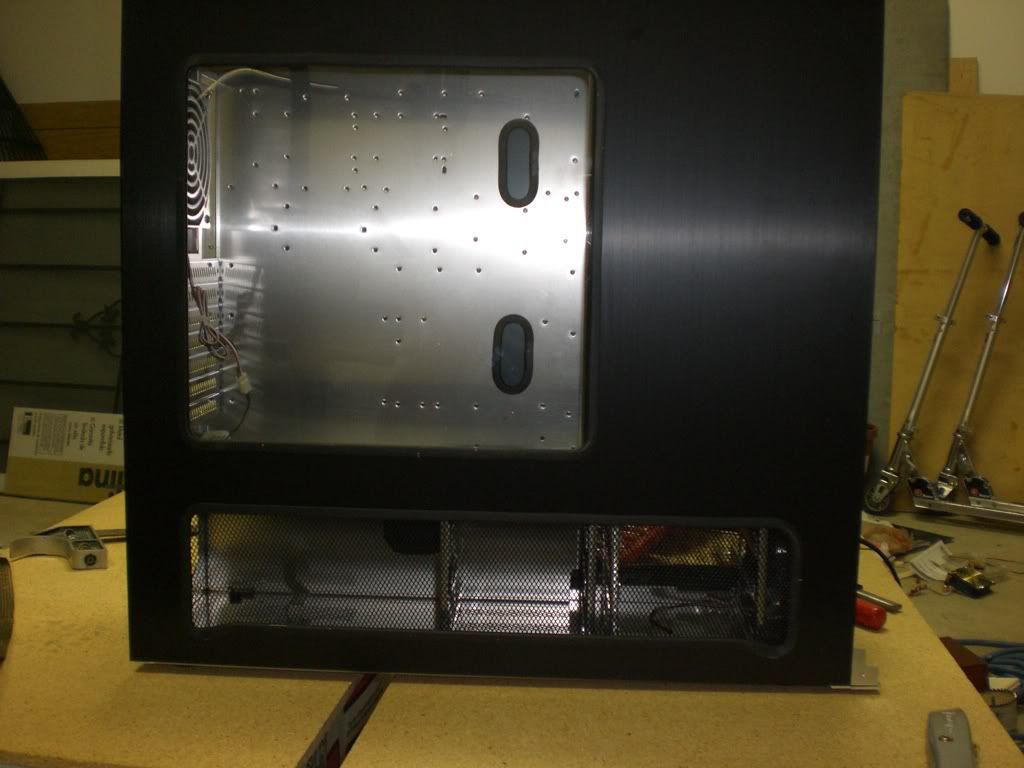 A close up view, (you can see the mesh on opposite side too)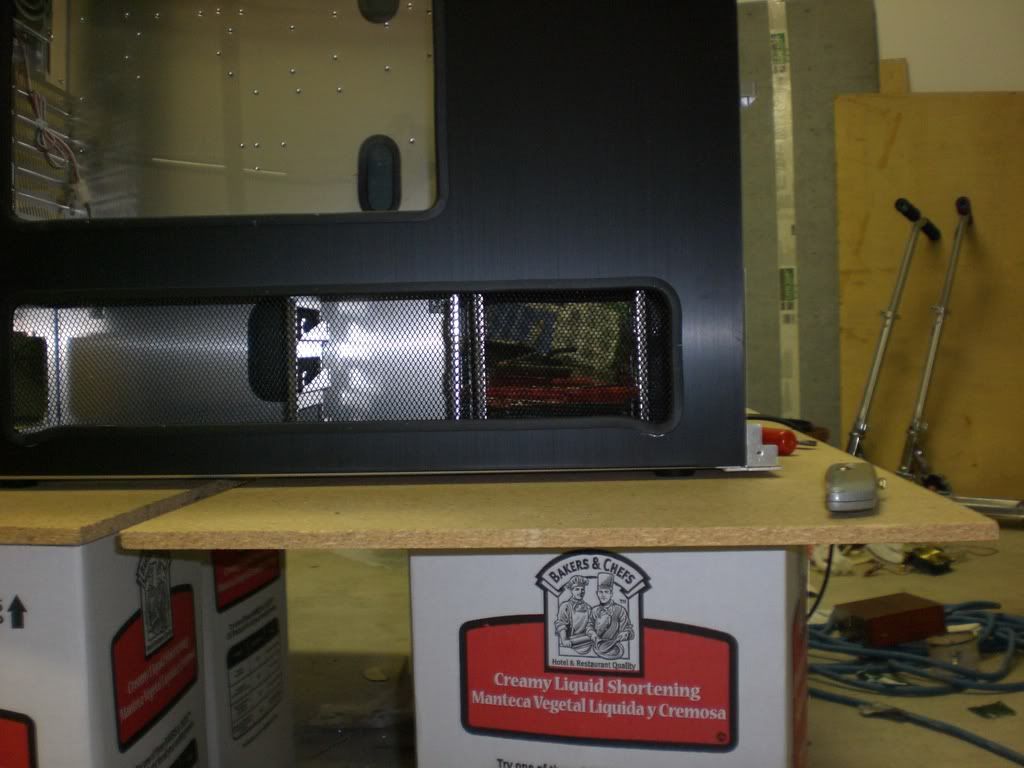 This may be my last consecutive worklog. I can't work on it again till my parts arrive next monday
. In the meantime, i'm thinking about taking my side panel to a shop and get a design laser cut'd into it. I kinda made two variation of one design at work today (lol i was bored again).
Ignore the cars/ scribbles on the sheet. But would that word "Eek" going down my panel vertically look good with red cathodes lights shining thru? I may add two more vertical lines on each side too (light sketches on sheet)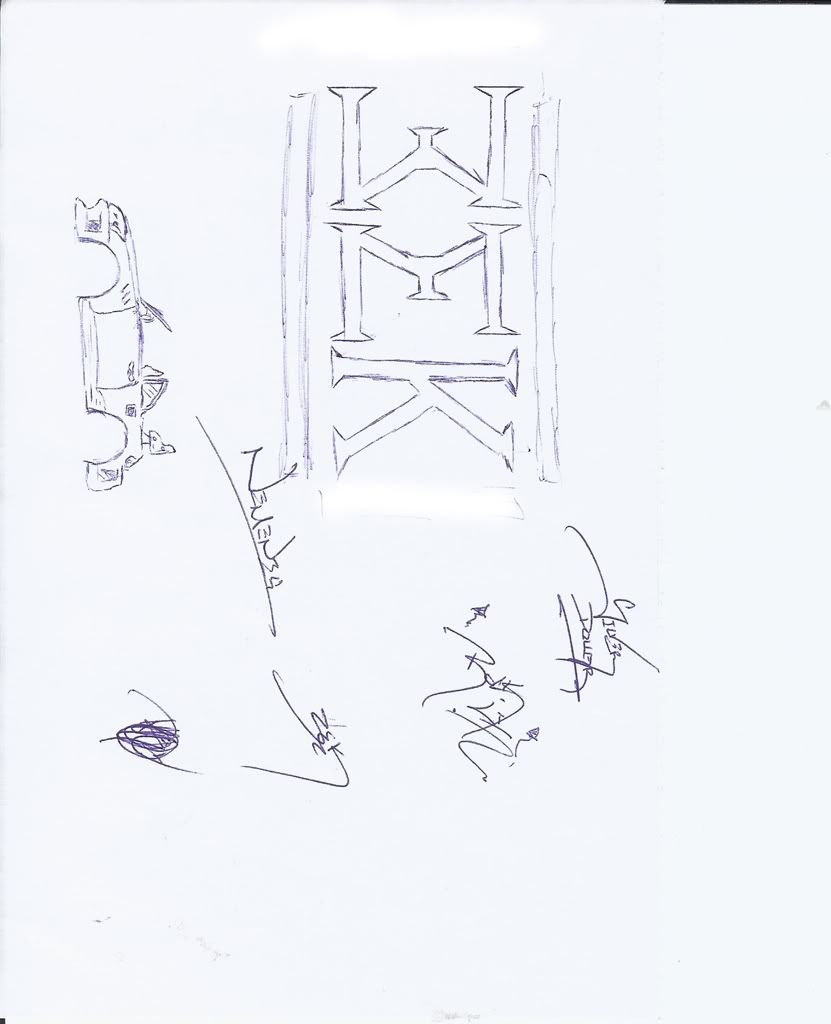 Or variation #2, gonna tone down the fork side a bit... kinda aggressive imo :/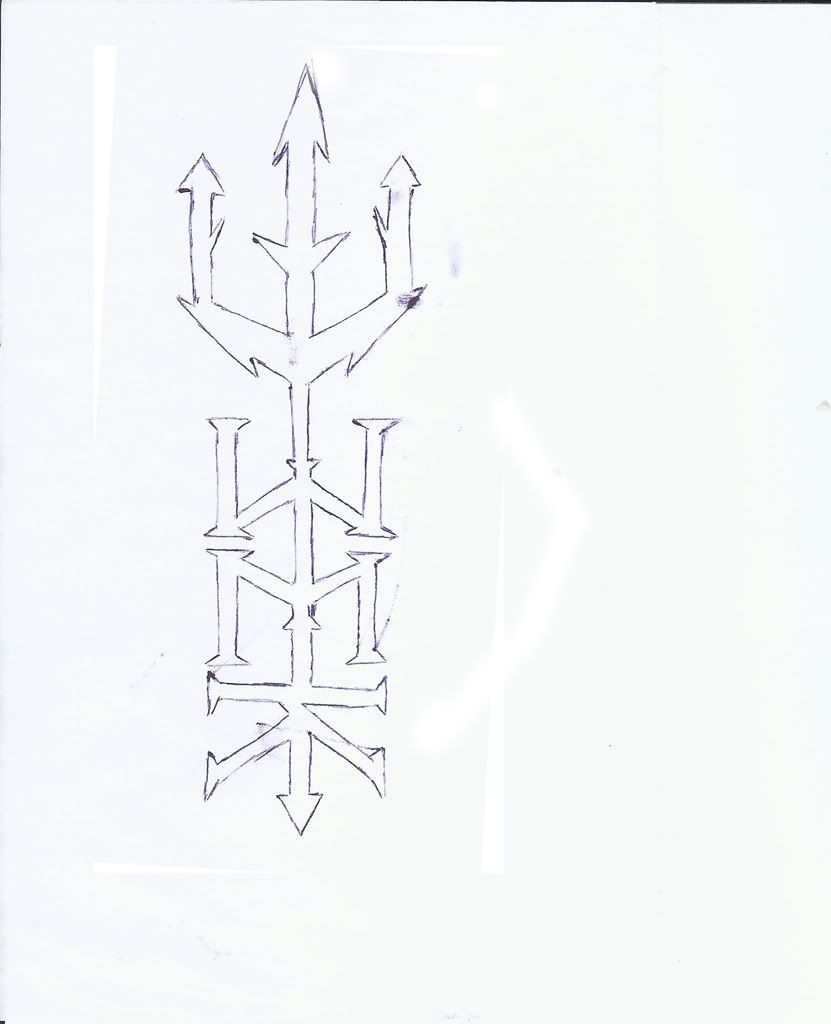 What are your opinions on this? Should i leave it the way it is now, clean and classy or add the design on it? Would it look too "Rice'd out" if i do
ch: . Meh
Edited by Eek - 6/30/08 at 11:55pm
CPU
Motherboard
Graphics
RAM
i7 920 D0/ PhII 965 c3/ p4 641/ celly 347 and more
e759 Classified/ Gig 790fxt-UD5P/ Asus Commando
EVGA GTX480/ vmod 8800gt/ vmod 4670/ 9600GSO
Elpida BBSE ddr3/ D9 base PNY ddr2
Hard Drive
Optical Drive
OS
Monitor
Ocz Vertex SSD/ Raid AALS/ 1.5tb 7200.12 and more
S2223F
Windows 7 Pro
Dell U2410 H-IPS Panel + ColorMunki Photo
Keyboard
Power
Case
Mouse
Realforce 86UB Variable
Enermax 1250w Galaxy and Corairs HX1000
Custom Monotone Tech station.
Deathadder 3.5g
Mouse Pad
Steelpad 5L
View all
hide details
CPU
Motherboard
Graphics
RAM
i7 920 D0/ PhII 965 c3/ p4 641/ celly 347 and more
e759 Classified/ Gig 790fxt-UD5P/ Asus Commando
EVGA GTX480/ vmod 8800gt/ vmod 4670/ 9600GSO
Elpida BBSE ddr3/ D9 base PNY ddr2
Hard Drive
Optical Drive
OS
Monitor
Ocz Vertex SSD/ Raid AALS/ 1.5tb 7200.12 and more
S2223F
Windows 7 Pro
Dell U2410 H-IPS Panel + ColorMunki Photo
Keyboard
Power
Case
Mouse
Realforce 86UB Variable
Enermax 1250w Galaxy and Corairs HX1000
Custom Monotone Tech station.
Deathadder 3.5g
Mouse Pad
Steelpad 5L
View all
hide details