Source
Quote:
Lian Li announced its assault on the HTPC scene earlier this week with the launch of its behemoth Tyr X2000 HTPC/Gaming chassis. Most of us thought that the supposedly speaker-resembling design was simply too big for the living room.

Well then, say hello to its smaller counterpart, the Tyr X500. Like its bigger brother, the X500 is also said to resemble a multimedia speaker, though, we're still struggling to see the likeness between the Tyr series and any speakers we've seen.

It is, however, slightly less intrusive in size than the towering X2000. The X500 (pictured below) measures 230 x 380 x 585mm and "is ideally suited to smaller environments, while catering for bigger PC components than traditional HTPC systems," says Lian Li.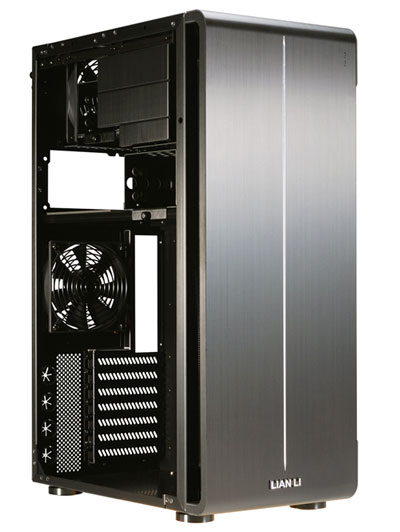 All the pictures you could possibly need.
Edited by Nubcake - 6/28/08 at 7:38am