Wanna Put ur old unused xbox controller to good use? Heres the guide that will make you able to use it on your pc, fully functional. Vibrate and all.
What you need:
A brain(100 percent, of partial)
Wire strippers, knife or teeth
Xbox Controller
USB Male cable
Steps:
1.Splice your usb male cable, you will uncover 4 tiny wires. Expose the wire on each of those.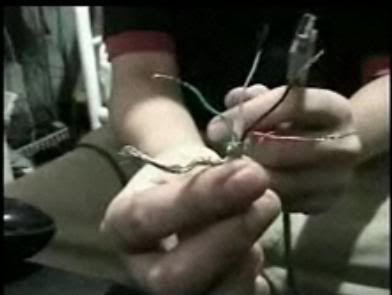 2.Splice the end of your xbox controller. You will uncover 5 wires. Cut off the yellow wire, you wont need it.
3.Match each wire to its corresponding color, solder or twist them together.Cover with electrical tape.
4.Then install the drivers attached before plugging it in.
5. After the drivers are installed, plug in the usb to your computer.
6. Let your computer search for the drivers (It will do this twice) afterward, enjoy your new xbox controller!
Heres a video if your brain is at less than 0.001 % functionality.
http://www.metacafe.com/watch/804230/xbox_controller_to_pc_gamepad_easy_tutorial
Edited by stereogames - 6/29/08 at 11:41pm