So i'm one of the lucky people who were able to get a hold of one of these Lian-Li rebadged Rocket Fish full tower cases from Best Buy for less than $50. At first i wasnt really considering in doing anything to this case until sum0n3 inspired me with his "incomplete" project. Although i dont have the metal supplies or skills to do what he did, i tried my best with the use of acrylic.
even though this contest started in around april, i had school and a ton of school work + tests.. didnt get to work on it until break started and after short vacations...
and so it begins....
05/28/08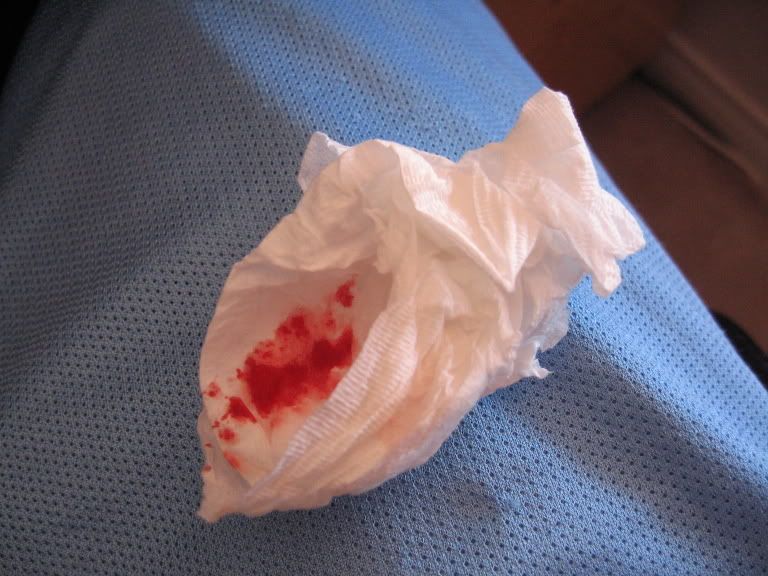 I got attacked by my 4.5" hole saw. Didn't hurt that much but dang, lots of damage. (i have a permanent scar there now) Now at all times, i must use my hole saw template to "withstand" the movements of the hole saw. on top of wearing safety equipment (Safety first kids!)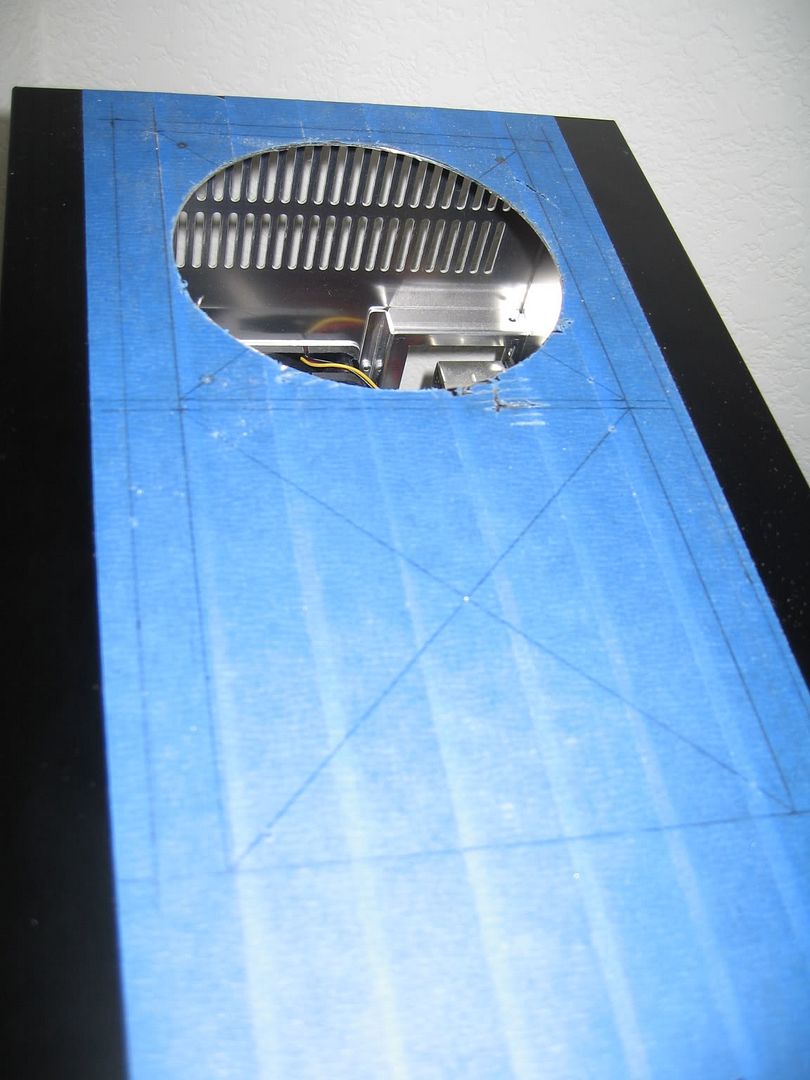 First hole done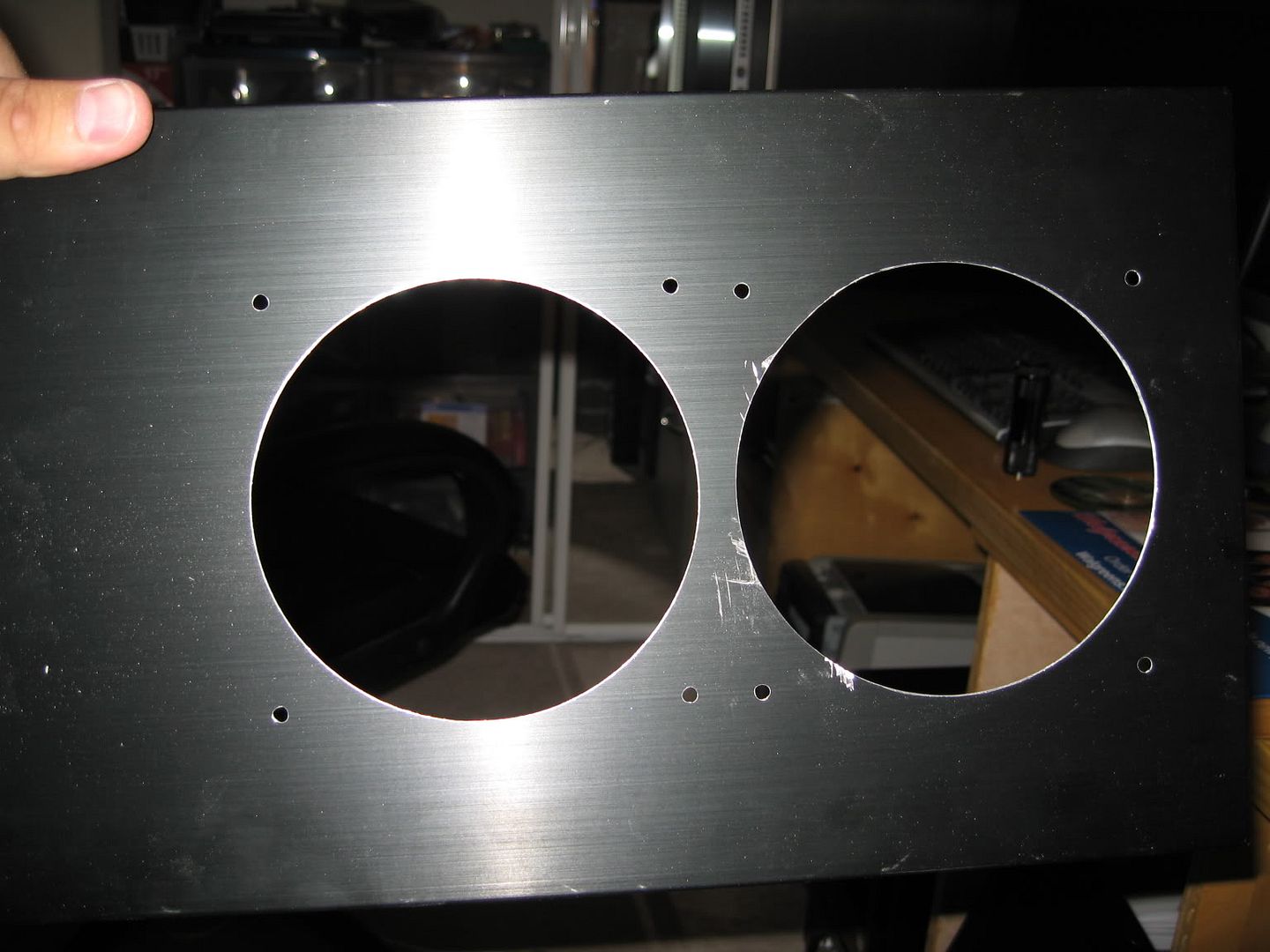 Two holes done! (after some bandaging....) >_> as you noticed.. first hole kinda messy (DAMN IT!).. 2nd hole = perfect !
*sigh* why didnt i come up with the idea of using a template sooner..
05/31/08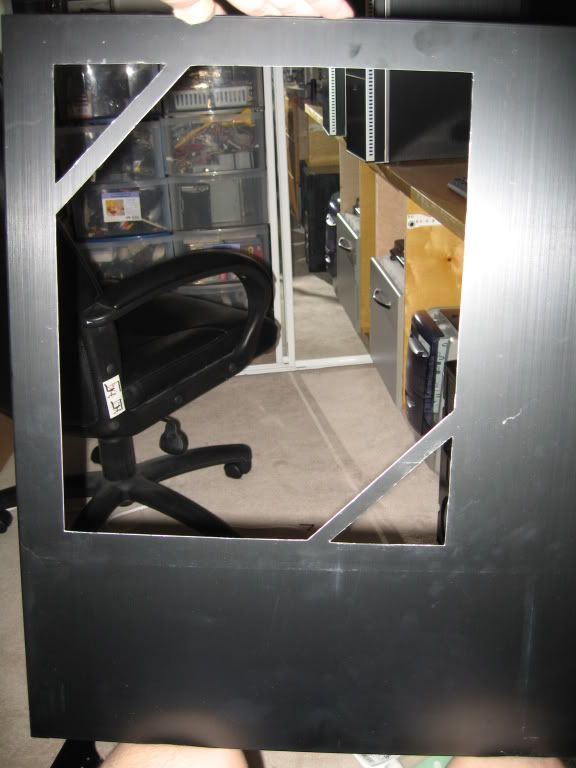 So the original design was not like that.. supposed to have some short rounded corners but man.. those are hecka hard to do. props to those who done it successfully.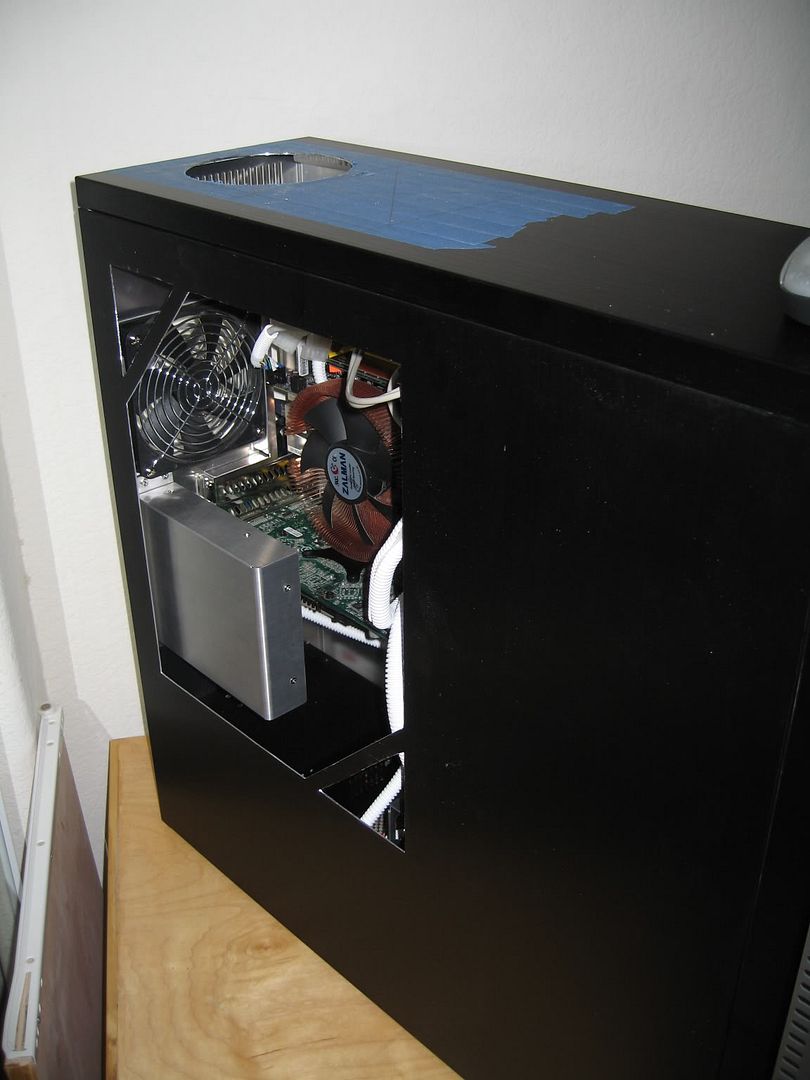 Test Fit. hmm.. not... that bad. of course need to fix those edges... make it look nicer.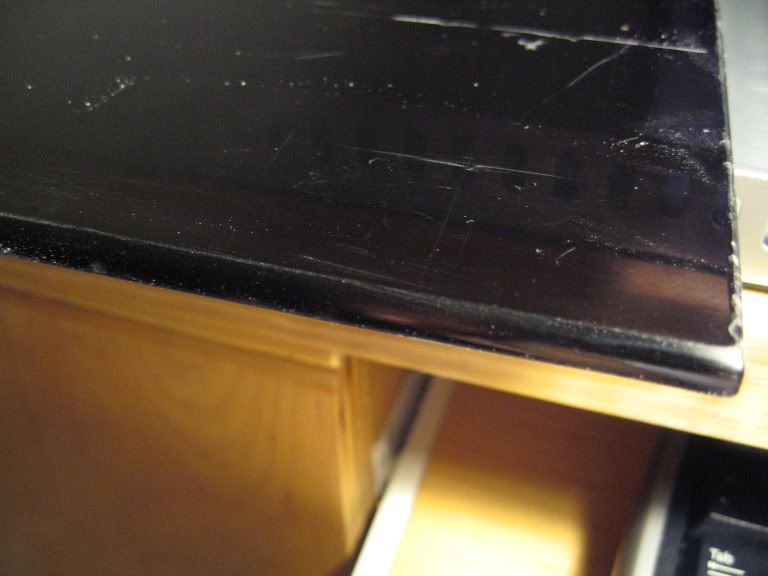 so this is my first time working with tinted acrylic. its not as easy to clarify as it is for clear acrylic i have used in the past with Pr0j3ct Tux3d0. And plus, this is a lot thicker as well. scrap piece from the big piece of acrylic i got from craigslist (so it was cheap.. like 3' x 8' for $20.. cant get it anywhere that cheap!) so i guess its a trade off... a big piece of tinted acrylic for cheap with lots of work to clean up and make it look nice vs... spending mucho money on a piece thats protected and such.. since i have pockets that are fairly shallow, i think ill go the cheap route and give myself more work (bad decision) LOL
thanks to syrillian for some tips, got a buffer and rouge and did my best. (not shown) picture shown is what i could do with a flame torch. to be honest, it was actually better than expected. syrillian warned me prior to this that it is fairly hard to clarify black tinted acrylic with a torch.
06/19/08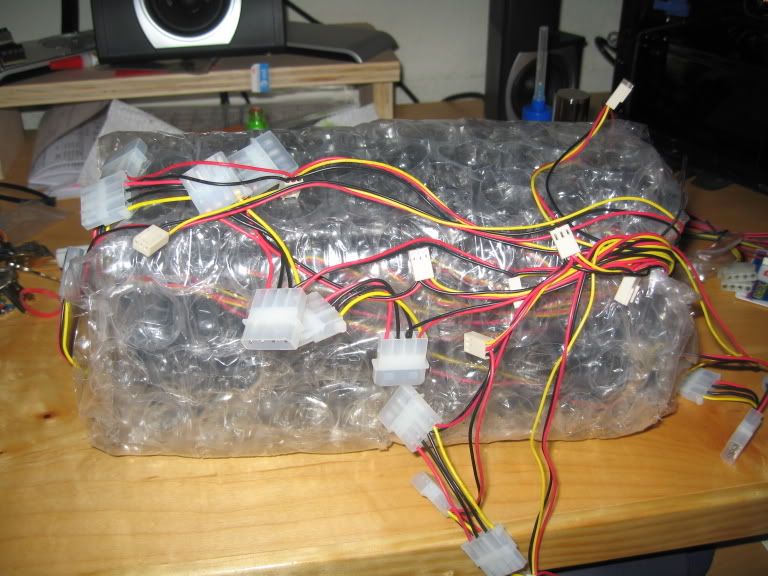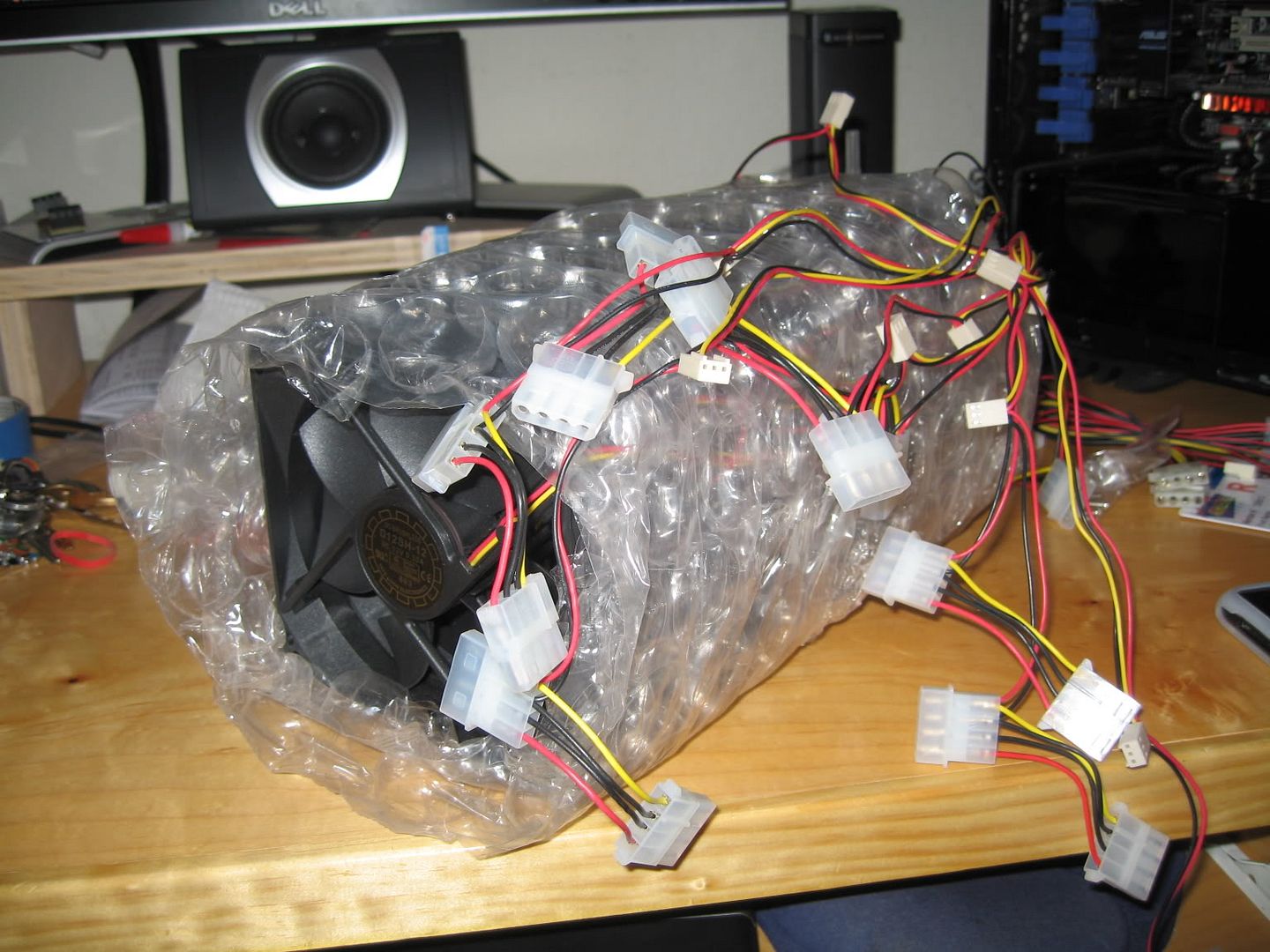 w00t! jab-tech order arrived! high speed yate loon 120mm fans! (not shown in picture - chrome fan grills, sunbeam tech 4-knob fan controller) man.. even if these fans are cheap, these few dollar items really STACK up when you buy in quantities....
06/25/08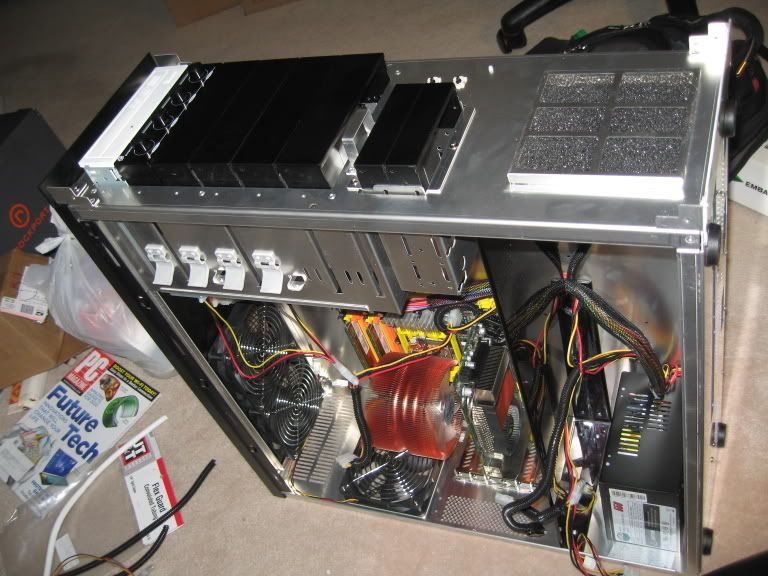 i made a "divider" piece with acrylic. test fitting to see how it fits and where to mount it. did a few holes for cables to run through (thanks sum0n3 for the idea)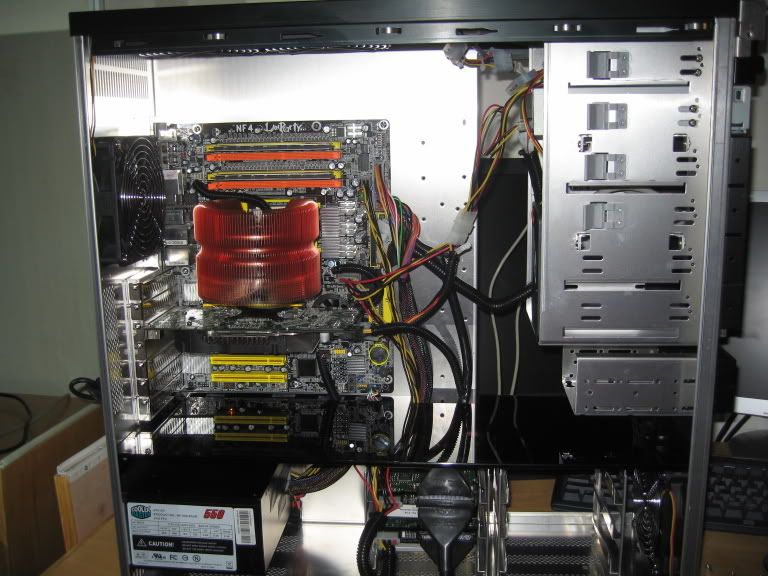 quick test to see how the cables are routed with the divider in.. not too bad.. must make it look nicer though.. look at that spaghetti of wires... actually, its not that bad. i bet many people here have seen worse. god dang it. due to the nature of the board's design and the location of where the heatsink fan is, the side... uhh... "fan" that hovers over the cards cant be used... *sob* maybe ill find some other use for it.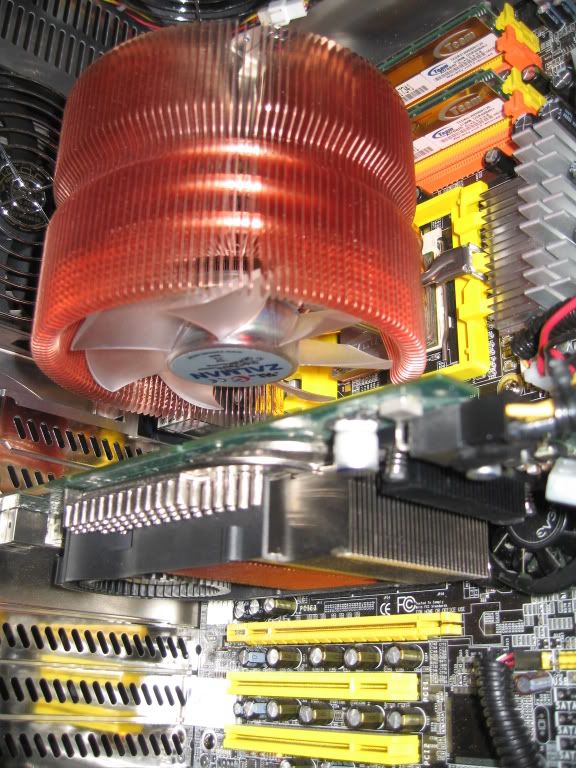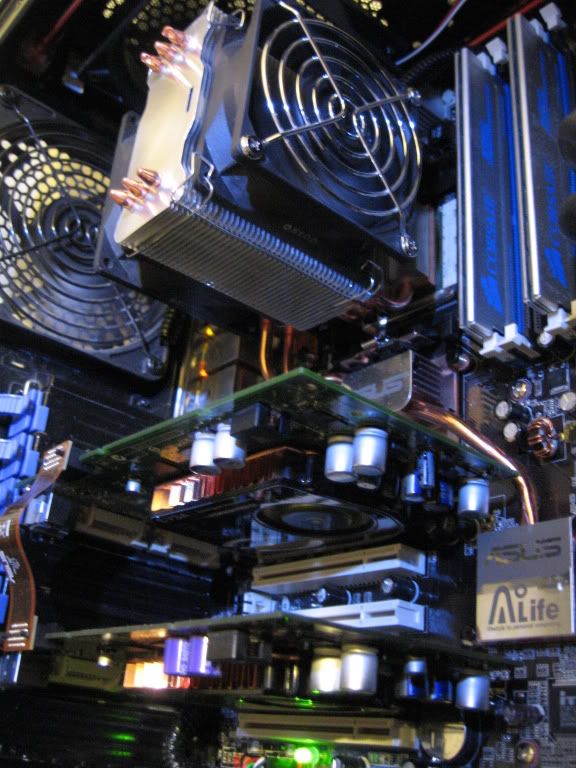 glamour shot. LOL this angle i learned from when i entered my pr0j3ct tux3d0 case into the socket 939 appreciation club case management contest. no "Special" lighting so it looks more normal. notice though, my geforce 6800 ultra doesnt have that metal "plate" on there. im not sure if its the fan, or its the plate but when the plate is on there, it makes a wierd noise, as if the fan was hitting the plate.. so oh well. i removed it. i like lookin at the heatsink anyway. LOL
comparison with my pr0j3ct tux3d0 "glamour shot" haha. different lighting. which u think looks better?
06/30/08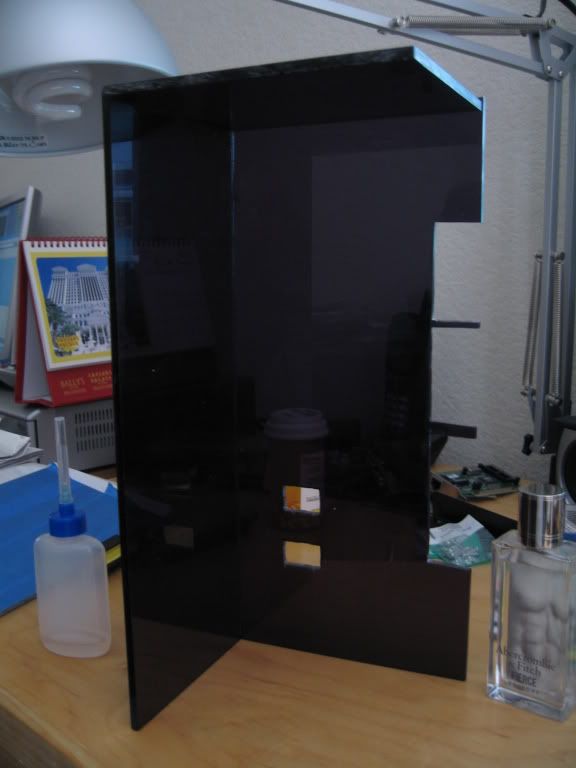 final stretch in trying to finish on time. pieces of acrylic "weld-on'ed" together. yah i know the holes and stuff needs to be worked on... and aww man... the top piece is a little slanted. T_T son of a...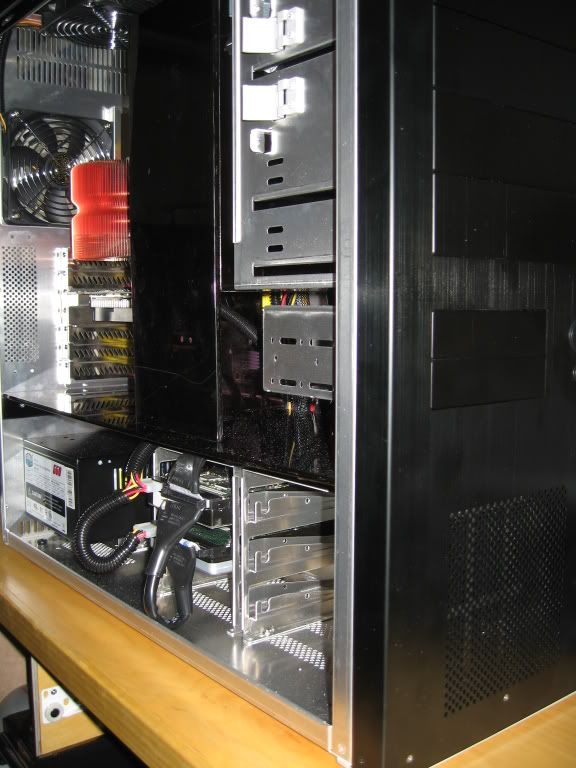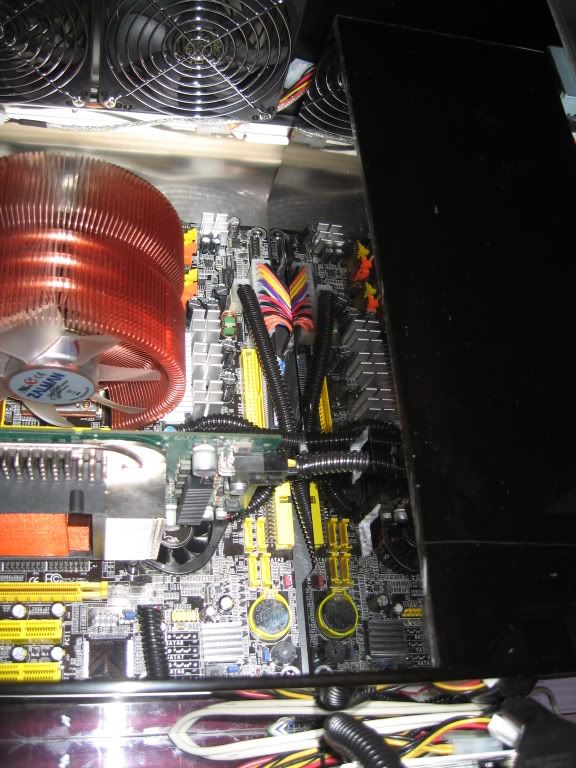 pictures of the "cable management" piece inside "test fitting"... meh a bit off in some places... must mod some more
Edited by iandroo888 - 7/3/08 at 7:42pm