Hey guys i have a msi 8800gt and the card its self is drooping towards the power connector end. it has been like this since i got it im pretty sure.
So is it a big problem?
this is the card in the case you can kinda see the flex in the board.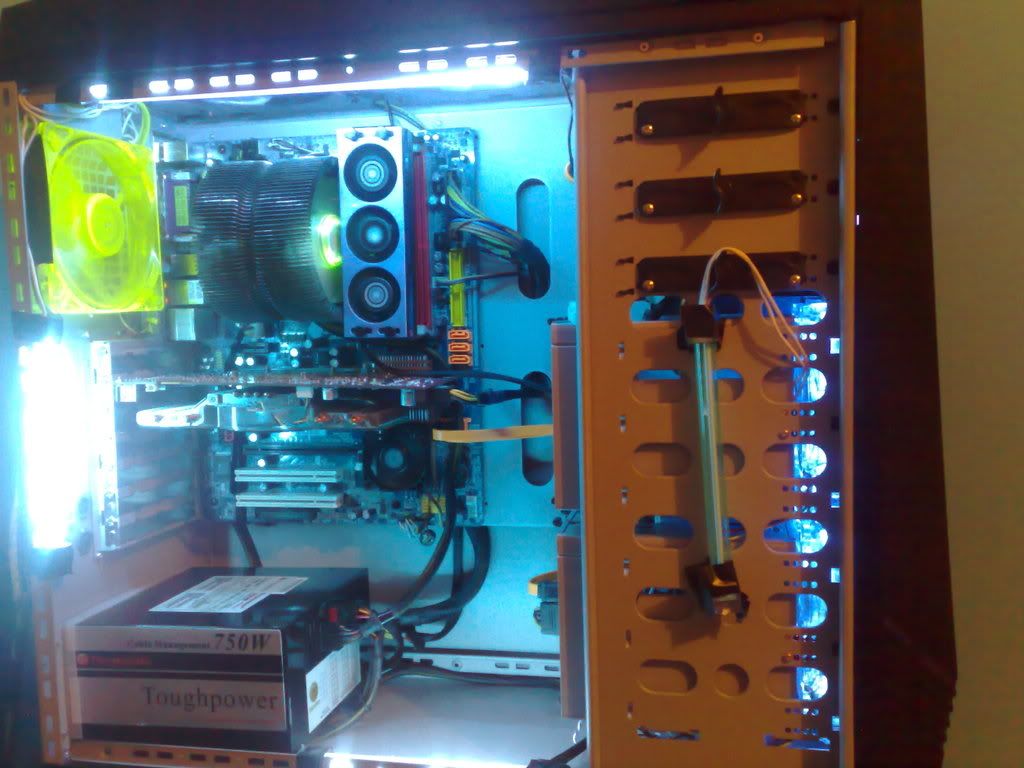 pics of the standard heatsink on the card.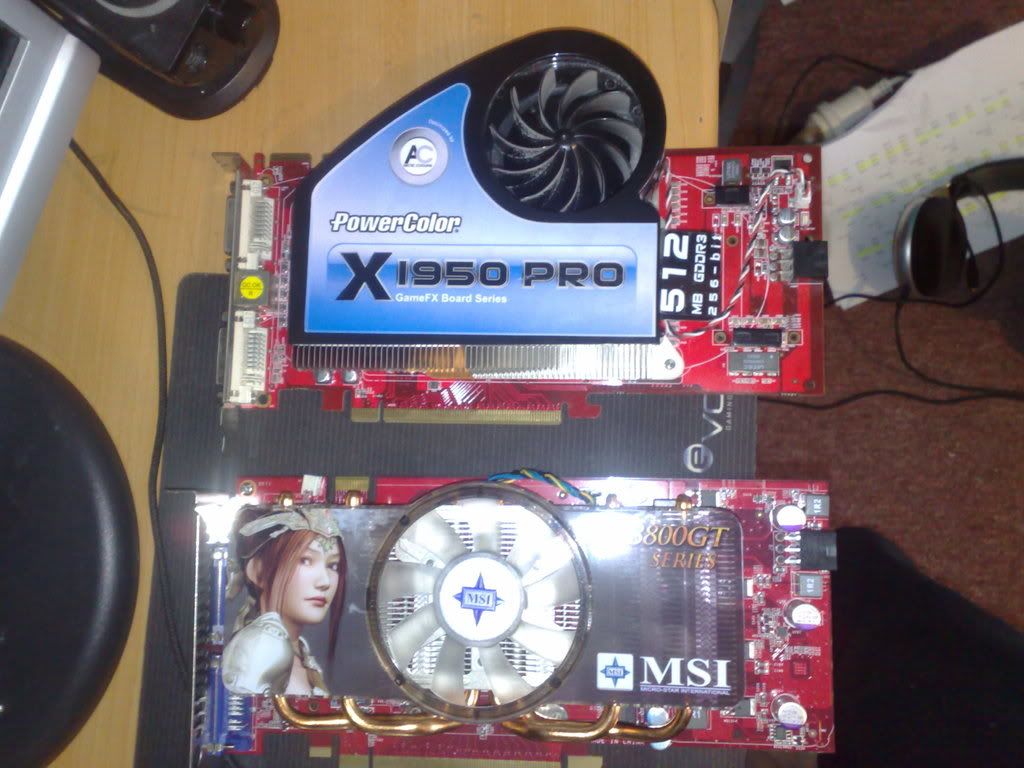 CPU
Motherboard
Graphics
RAM
3570K @ 4.1ghz
Asrock Z77 Extreme6
Gigabyte G1 GTX970
16gb Corsair 1600
Hard Drive
OS
Monitor
Keyboard
3x 120gb ssd and 3x 2tb hdd
Win 7 64bit
2x Samsung 1080p + 1x Asus 1440p
Ducky red switch
Power
Case
Mouse
Mouse Pad
Corsair 750
Corsair Air 540
Razer Deathadder
Razer Goliathus Extended Speed
Audio
Astro A40
View all
hide details
CPU
Motherboard
Graphics
RAM
3570K @ 4.1ghz
Asrock Z77 Extreme6
Gigabyte G1 GTX970
16gb Corsair 1600
Hard Drive
OS
Monitor
Keyboard
3x 120gb ssd and 3x 2tb hdd
Win 7 64bit
2x Samsung 1080p + 1x Asus 1440p
Ducky red switch
Power
Case
Mouse
Mouse Pad
Corsair 750
Corsair Air 540
Razer Deathadder
Razer Goliathus Extended Speed
Audio
Astro A40
View all
hide details