So I used to have an old EVGA 8600 GTS that I bought 1 year ago. A few weeks ago it went bad and I got another one from RMA. The normal clock speeds on them are 675 MHZ and memory is 1008 MHZ. I had overclocked the last one to 743-1085. This new one overclocks like heaven!!!!!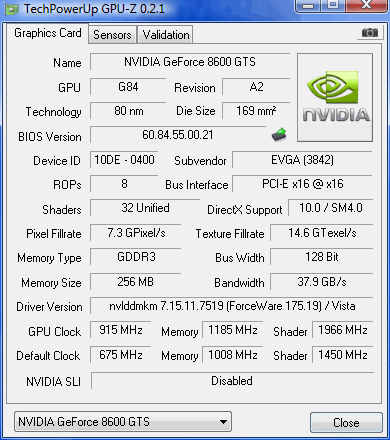 Here is my temp with my fan running at 30% is it good?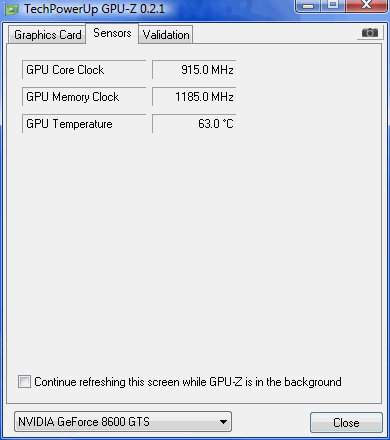 and by the way, im getting these clocks with stock cooling on my card. NO extra heatsinks on my vram!
Edited by mj_mahyar14 - 7/3/08 at 7:15pm