Well well well...I bought off Mmansueto's WC gear and decided to put it on my rig
After deciding what to do with it, I decided to just simply have a "Pull" approach to the PA120.3 on top of my cosmos, as such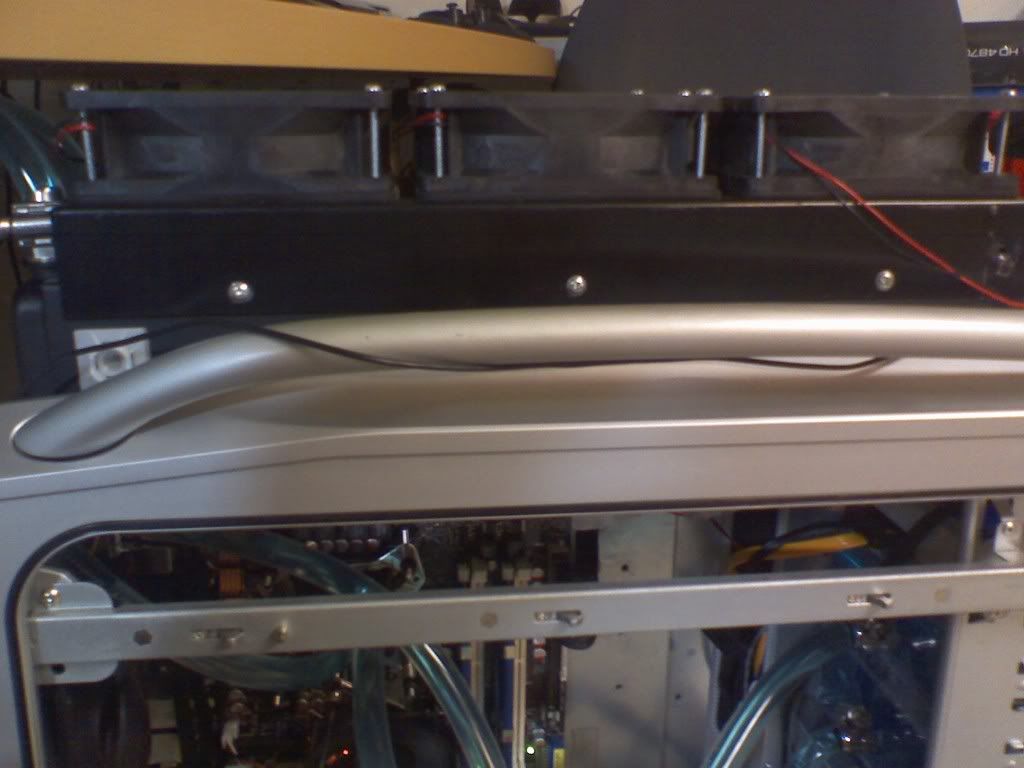 The res is the "waterfall" reservoir from CD, (also from Mmansueto*)
and it kinda bubbles like this: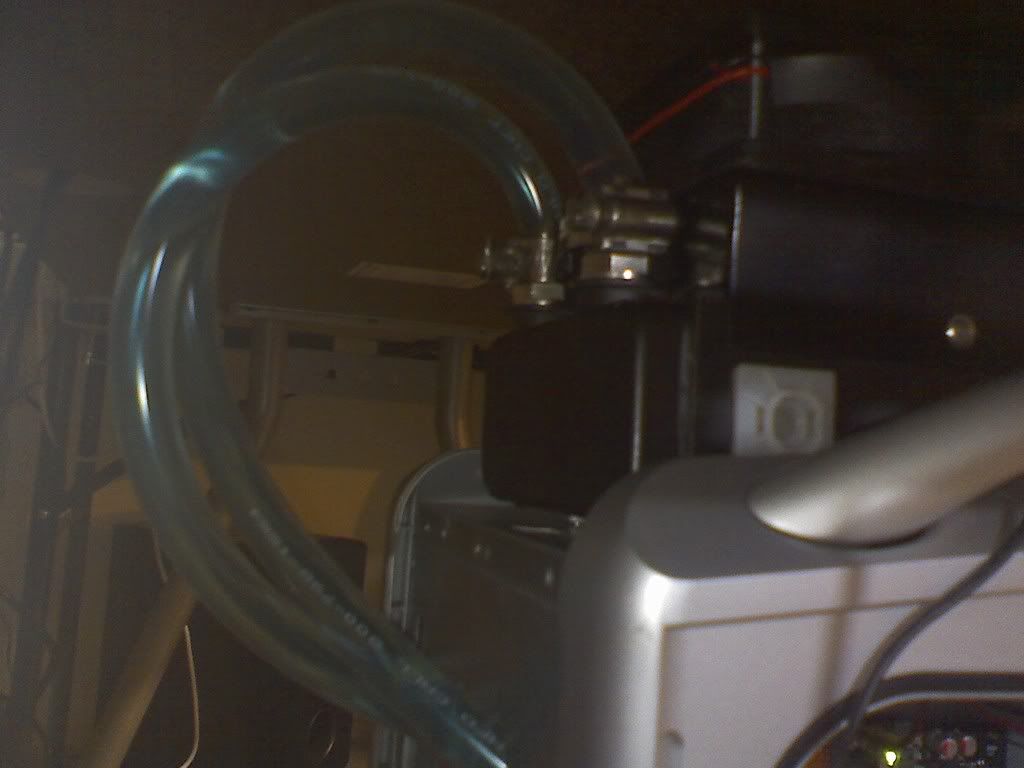 As for the CPU Block, I used the TRUE backplate, and mounted it using the "ghetto" pro-mount-ish way of mounting the block.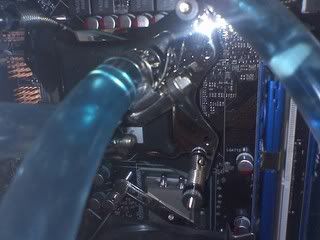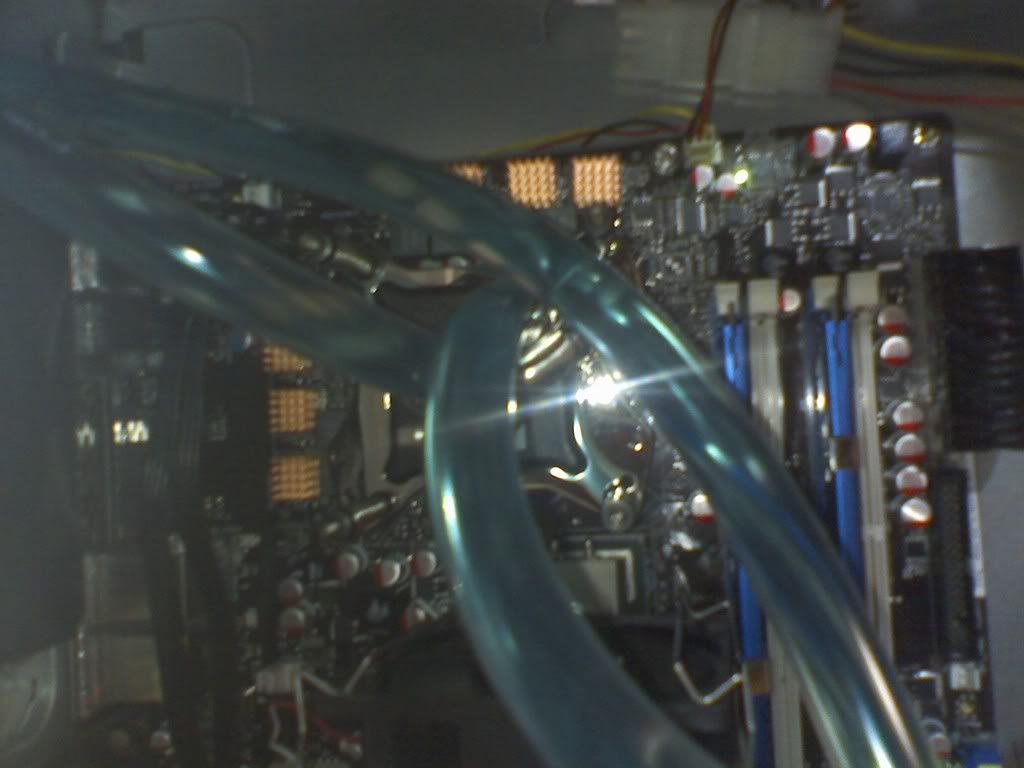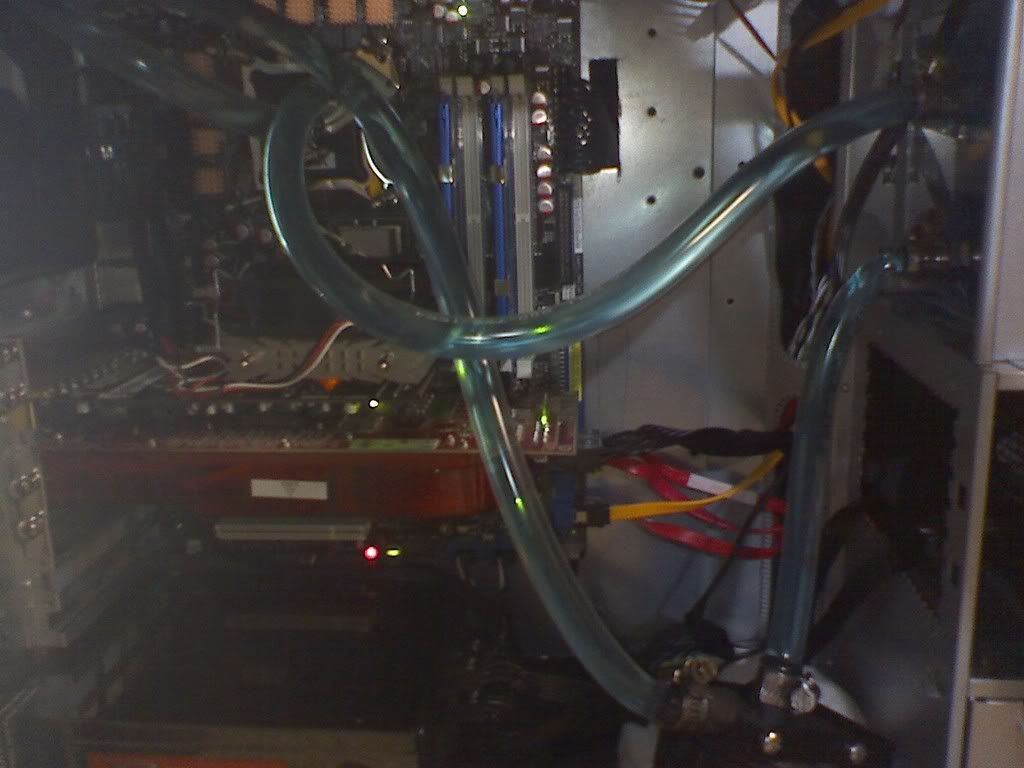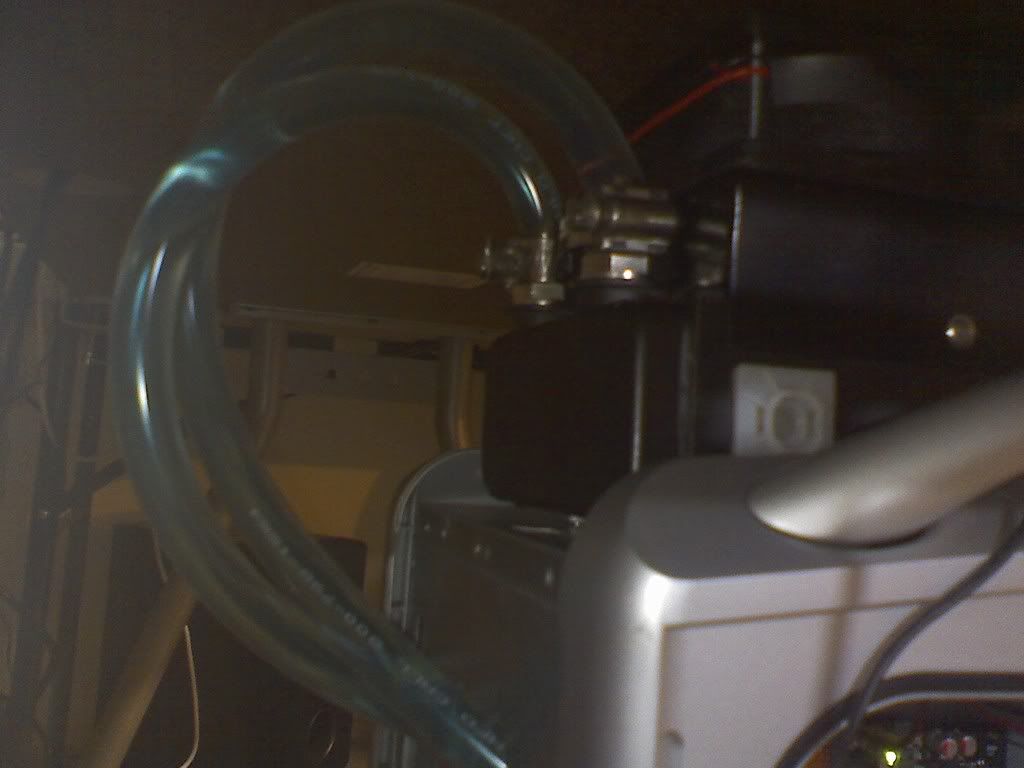 Now...my temps shot up....
its ~48 idle....and I wouldn't dare seeing what the temps would be under load....
My ambient is about 23-25c. There's DEFINITELY something wrong...could it be the mounting? Too much TIM?
Any help will be appreciated
Oh and this is a "practice" loop...I figured I need to cut this case a BUNCH to make it look like I wanted it...so please don't comment on how the loop is looking nor how messy it is....Thanks
The loop order is this:
Pump>Rad>CPU>Res>Pump
Edited by HappyVirus - 7/2/08 at 8:53pm
CPU
Motherboard
Graphics
RAM
Q6600 G0 @ 4.0
Asus Maximus Formula flashed to Rampage
Asus 5770
2x2 G. Skill
Hard Drive
Optical Drive
OS
Monitor
Seagate 500gb x 3
ASUS DVD&RW w/ LS
Win7 64bit
Samsung 245BW 24"
Keyboard
Power
Case
Mouse
G15 v2 BLUE LED!
Ultra X3 1000w
Back to Cosmos
Razer Mamba
Mouse Pad
eXactMat - Control
View all
hide details
CPU
Motherboard
Graphics
RAM
Q6600 G0 @ 4.0
Asus Maximus Formula flashed to Rampage
Asus 5770
2x2 G. Skill
Hard Drive
Optical Drive
OS
Monitor
Seagate 500gb x 3
ASUS DVD&RW w/ LS
Win7 64bit
Samsung 245BW 24"
Keyboard
Power
Case
Mouse
G15 v2 BLUE LED!
Ultra X3 1000w
Back to Cosmos
Razer Mamba
Mouse Pad
eXactMat - Control
View all
hide details