So my Crucial Ballistix sticks died and I decided to get the Corsair Dominators with the fan cooling solution. I decided I
really
didn't like the greyish-blue on black color scheme, so I decided to paint the fan housing to spruce it up a bit. These are the ones I got:
http://www.newegg.com/Product/Produc...82E16820145197
This is what it originally looks like stock. it has a blue paper sticker covering the top, which also covers up the black anodized screws underneath. First thing I did was pull that sticker off and chuck it right in the trash.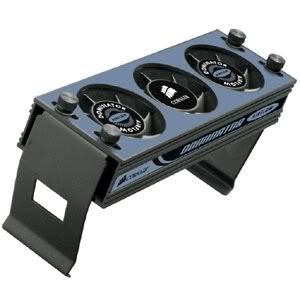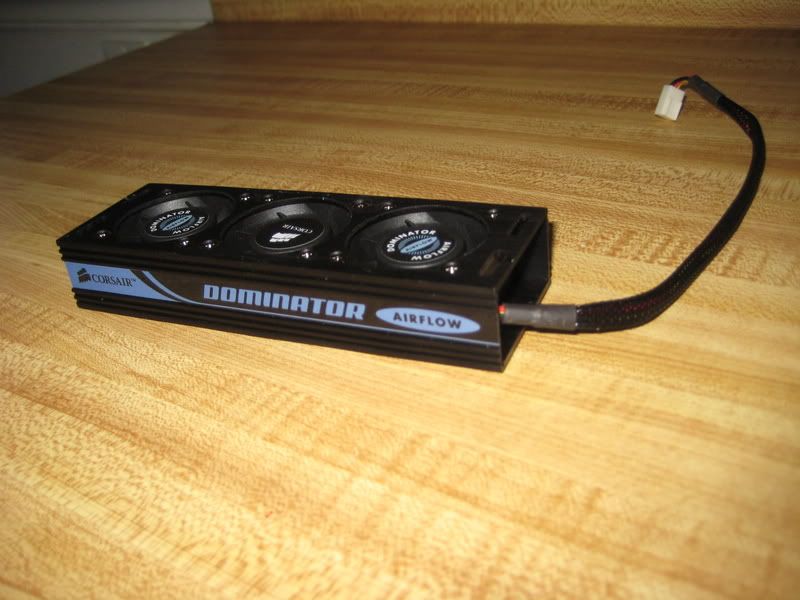 Disassembled: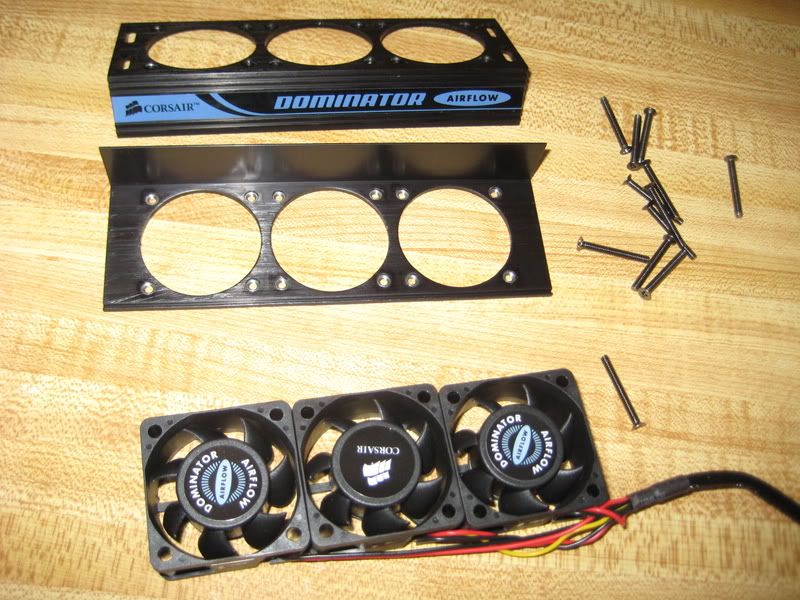 This was the first coating of paint. I got overzealous and caked it on which made it look sloppy and runny. I ended up soaking both parts in turpentine to remove the paint and re-painted them more carefully the second time.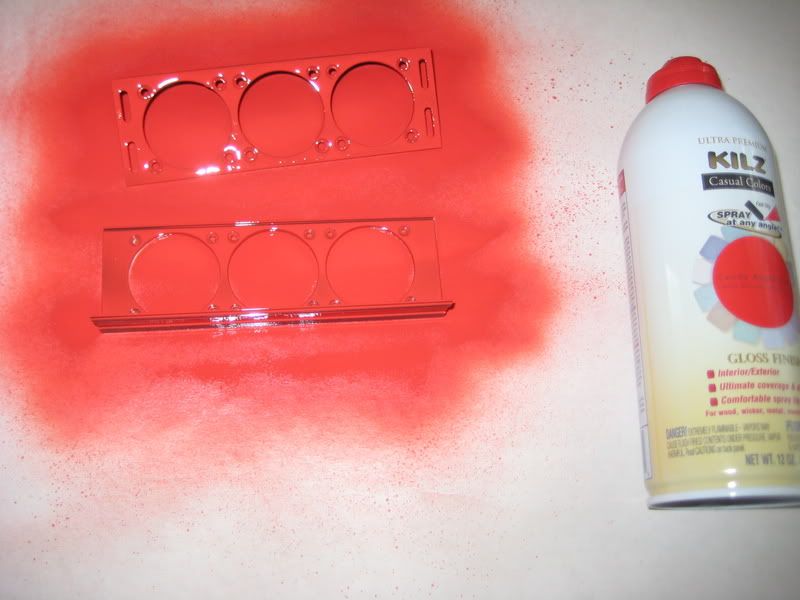 I forgot to take pics of take-two painting, and I forgot to take pics of my sticker removal and painting of those. I did take pics of the end result of those: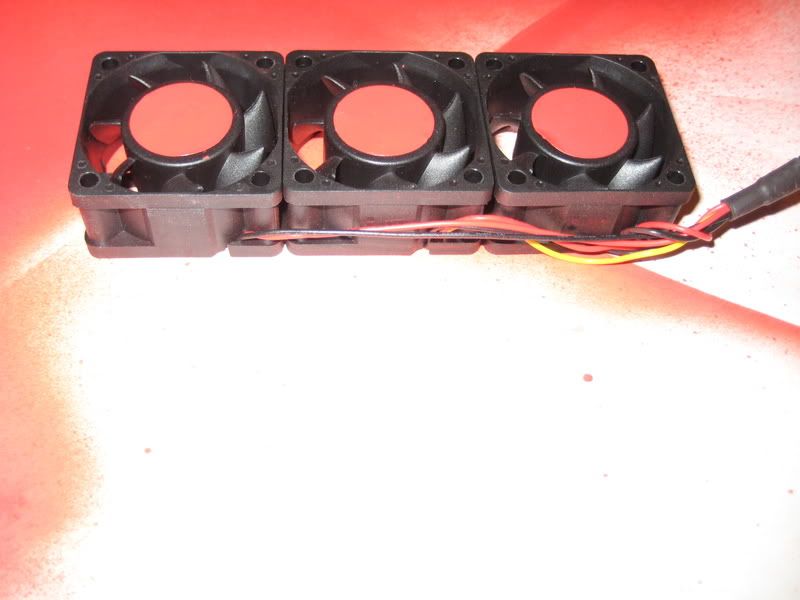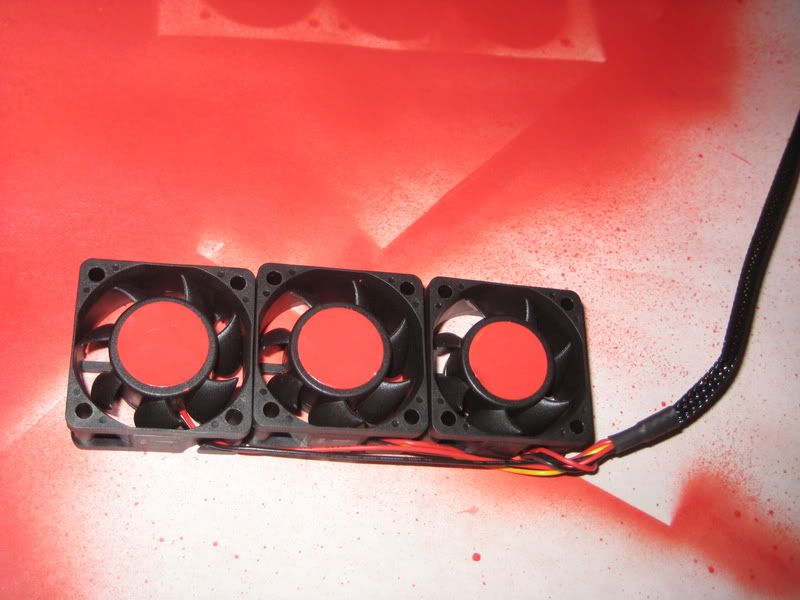 Reassembled: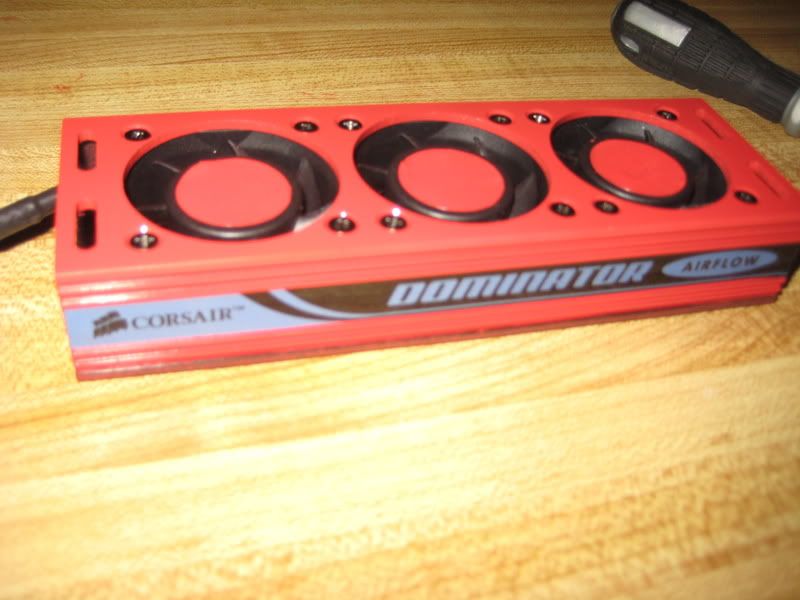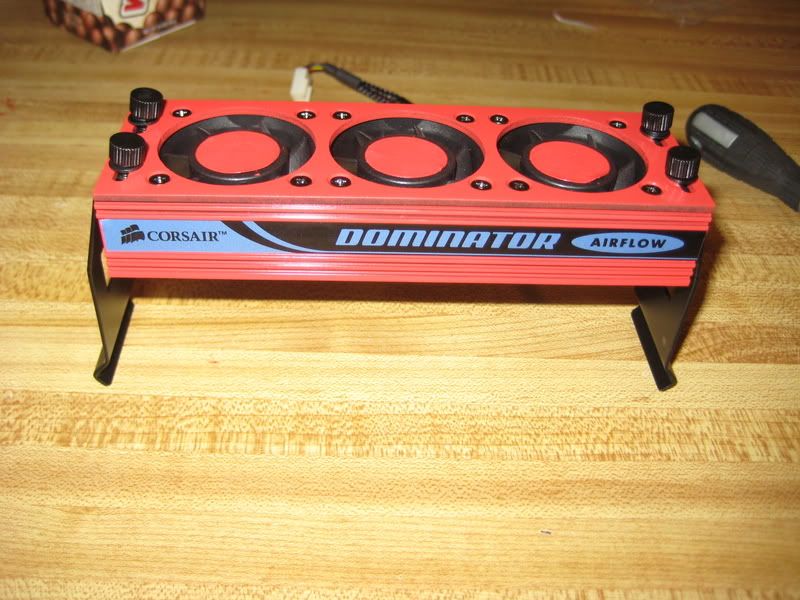 Installed in the case: