ok guys well i have been sorting out the garage and my workspace over the last few days soooo here ya go i thought i would share it with you
What i started with!!!
after a bit of work
then after a lot of work and a hellof a lot of sweat!!! (not my best picture i must say!)
then we are bassically there just note the boards and bits against the bare wall wont be there that is where the workstations will be!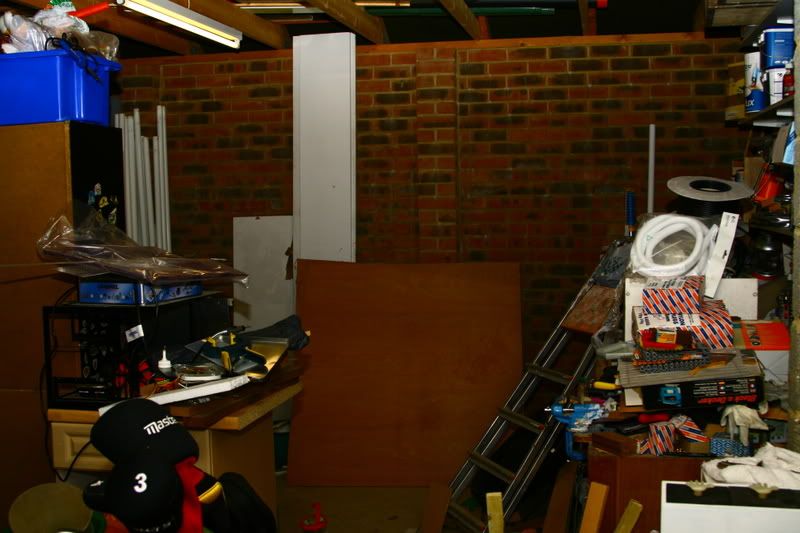 now onto tools and storage
pack of 3 bin shelves
Heavy duty g clamp
Pack of four peg board
fretsaw
and i have since got a load more tools that i have yet to photograph but i will do so tomorrow.
Josh