Hello i having a hard time keep my comp stable at 3.0ghz with e2140. I was able to boot to windows and login, but i go play a game it restarts at random. My current fsb is 360 and seems very stable. I have everything at stock except my DRAM Frequency which i believe is 866.
Currently this is my cpuz: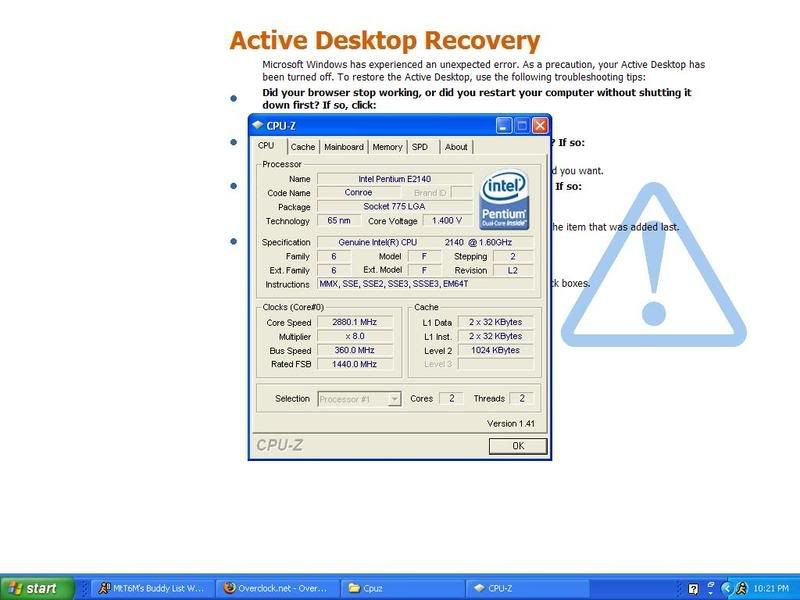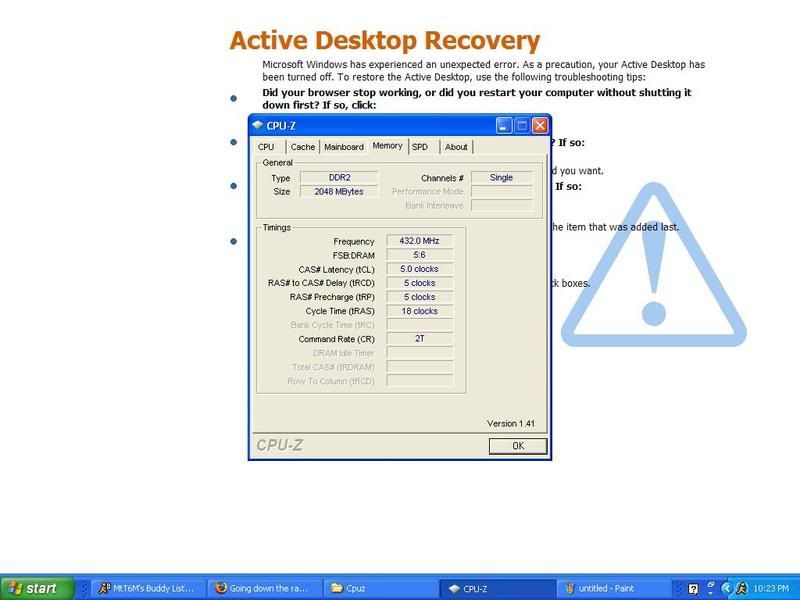 Any suggestions on what i should do to keep a stable 3.0ghz overlclock?
CPU
Motherboard
Graphics
RAM
e2140
p5k
Radeon 1900XT
2x 1gb corsair
OS
Power
Mouse
Windows XP Pro
Logisys 450w
Logitech
View all
hide details
CPU
Motherboard
Graphics
RAM
e2140
p5k
Radeon 1900XT
2x 1gb corsair
OS
Power
Mouse
Windows XP Pro
Logisys 450w
Logitech
View all
hide details