Haven't been on here in a while, but I figured I'd post
I decided that I was sick of my tuniq and wanted cooler temps. So I bought a bunch of Water Cooling stuff. some tx-2 and sand paper. I lapped my CPU but didn't take pictures.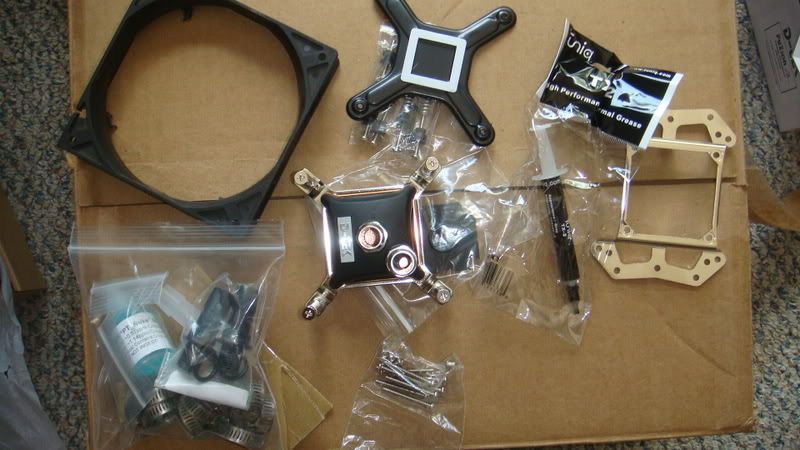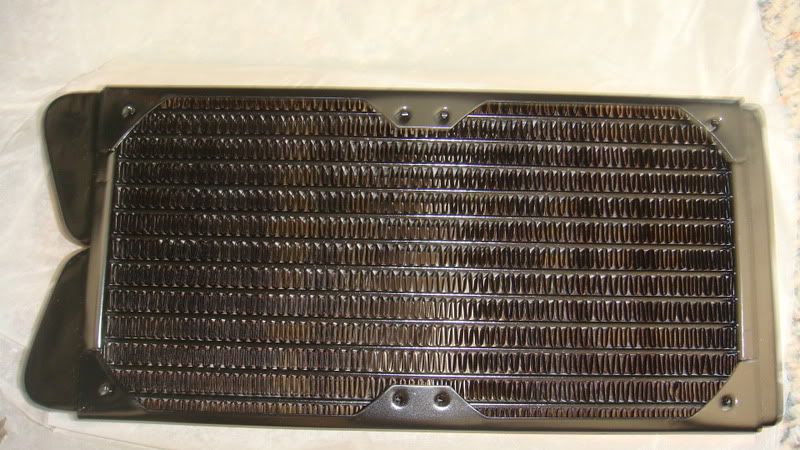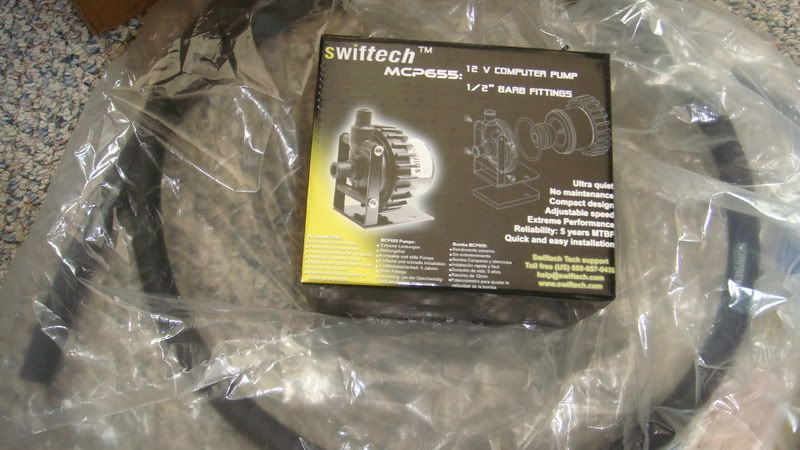 This is everything I bought except the sand paper and glass
.
Here it is with everything installed and Me using a seperate Power supply that I stuck a paper clip into the 20pin connector to power my pump. Right now in this picture I was bleeding/ leak testing.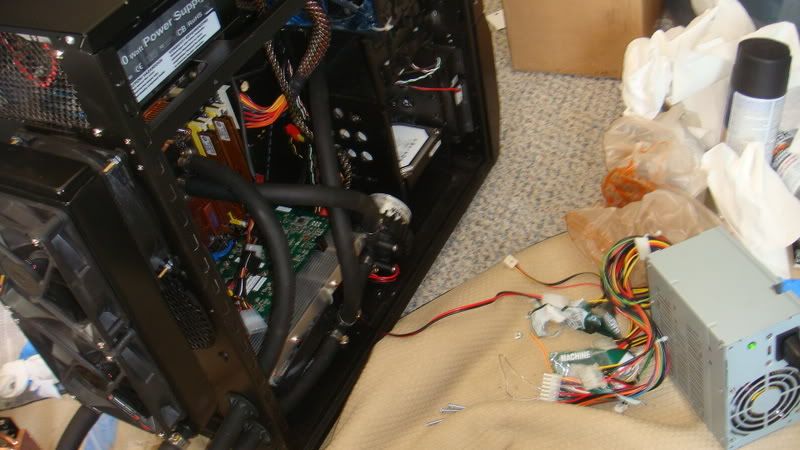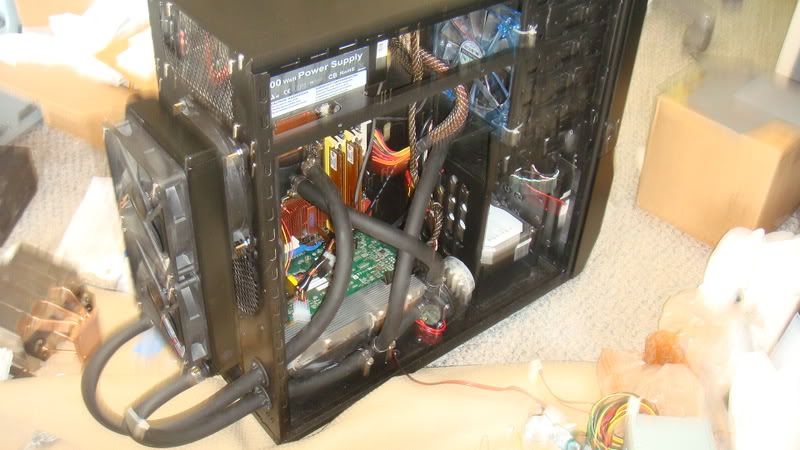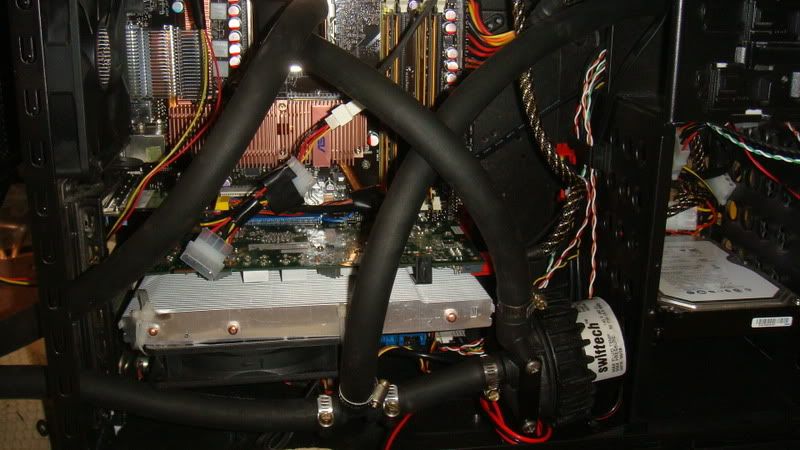 I mounted the radiator with an old fan frame. I cut out the fan and just used the frame to attach the radiator to the back of my case and at the same time keep the fan on the other side of the case.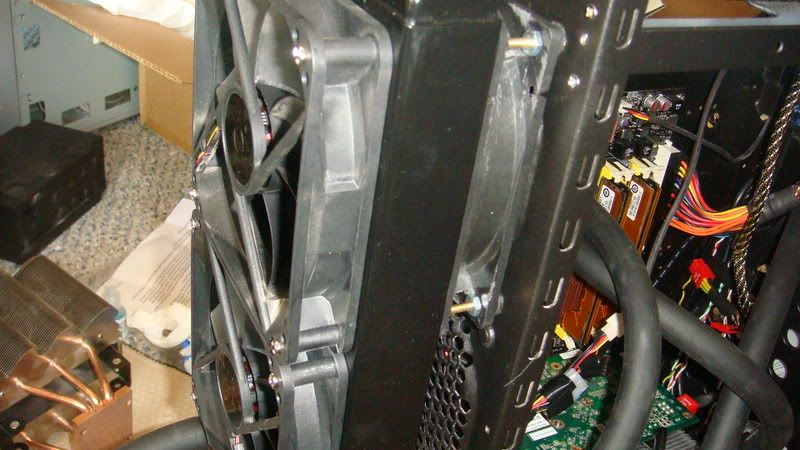 Recently flipped my HDD around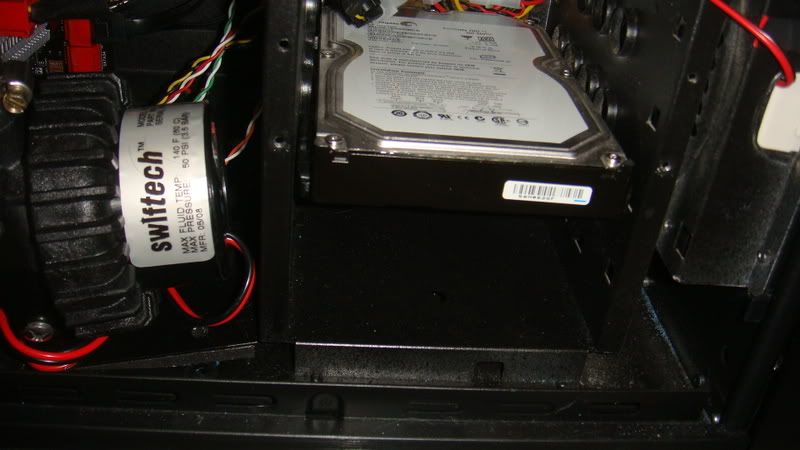 I really hated doing this, but it was the only way I could keep 2 fans on my radiator on the outside of my case.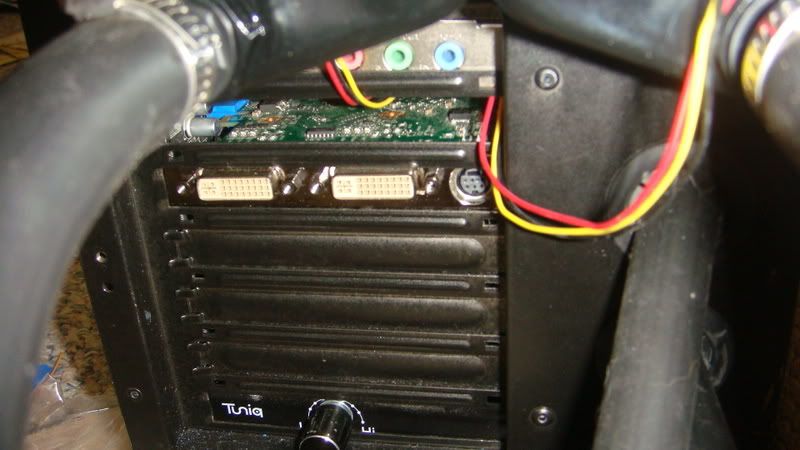 I ran the wires through here.
I may use a dremel later to cut out a square to run the wires through this.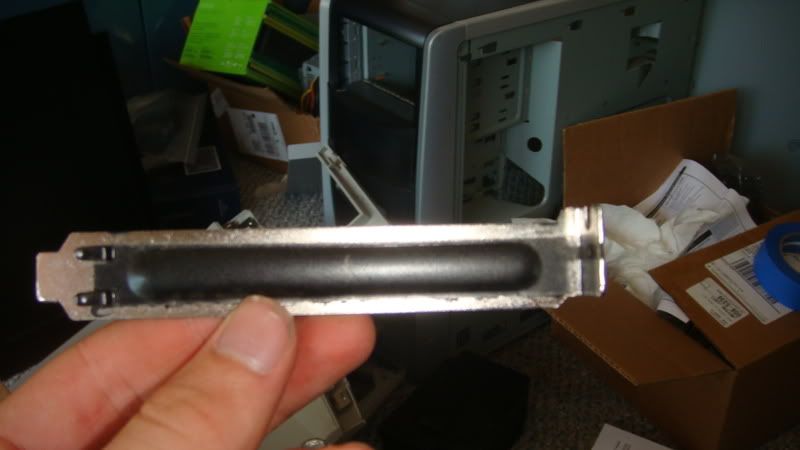 It may look nicer.
There is only 1 kink in the system and that was due to me being an idiot and forgetting to order some 90 degree barbs.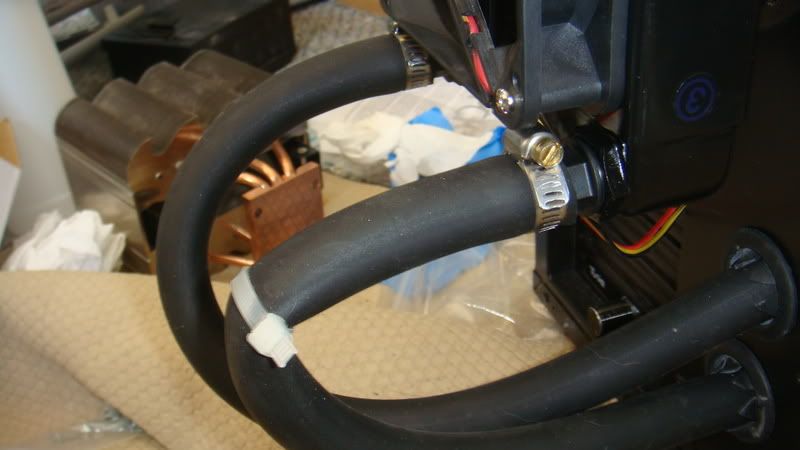 They are on the way and when they get here I will post pictures, They should get rid of this kink and make my temps even better.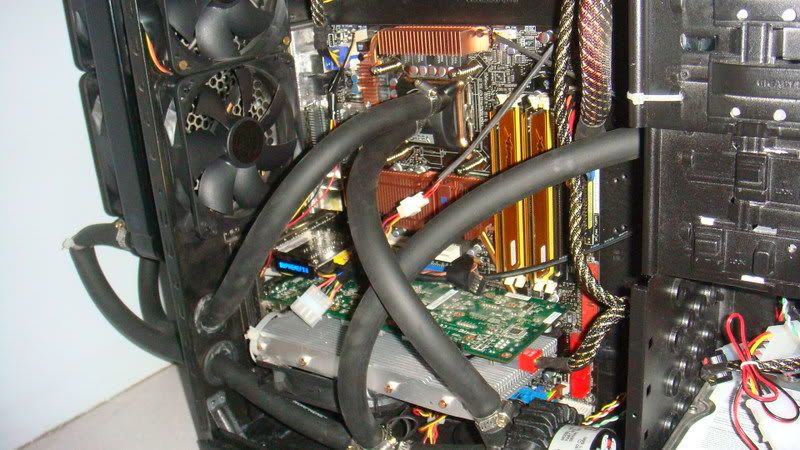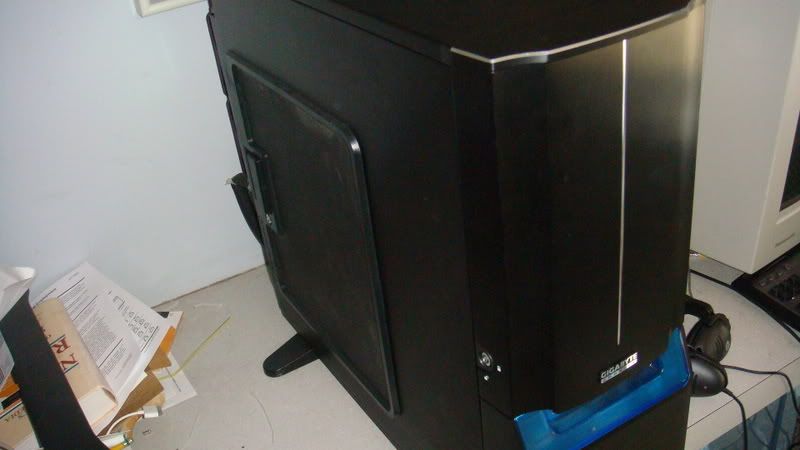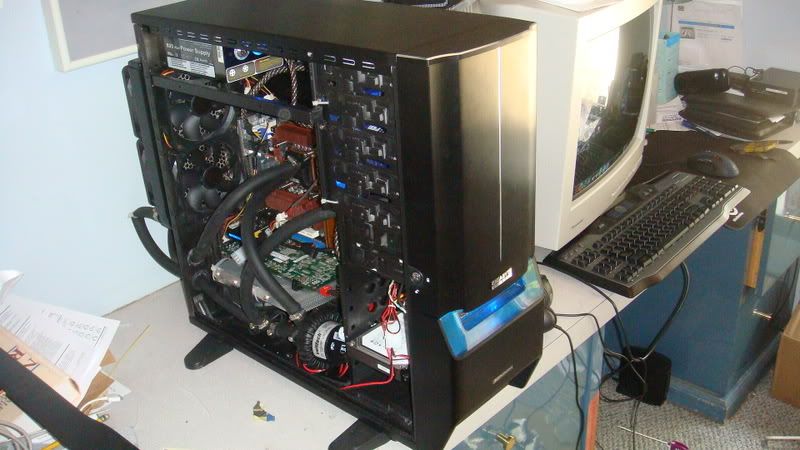 And thats my baby. No more upgrades though, I just spammed a bunch of money onto this and my new barracaduas. Wire managment may not be the best in those pics, but honestly I just want to game atm and over clock. Ill worry about the wires later as they aren't effecting performance.
Drizzt5
p.s. Aspire.comptech from tech forums helped me A LOAD on this project of mine and my whole rig is tottally based on his orignal build. Mine is not as pretty but I'll improve it as time goes on.
Another note, that tuniq tower fan controller is on because I have the tuniq fan connected to my accelero. Whenever I need temperatures below 40c's, I just turn it up on high.
Yes, my rig is tottally silent and I love it
.
Yes i have a 21" crt.
Yes not alot of desk space.
Any comments, opinons, and suggestions are appreciated or ignored <3
CPU
Motherboard
Graphics
RAM
[Lapped]Q6600 G0 @ 3.7Ghz (410x9 w/1.475v)
Asus P5E X38 (RF 0803)
GTX460 768MB @ 880/1760/2000
2x2GB OCZ Reapers 1066
Hard Drive
Hard Drive
Optical Drive
OS
Crucial M4 128GB for OS
2x WD Black 1TB
LightScribe Dvd-Rw
Win7 Ultimate x64
Monitor
Keyboard
Power
Case
24" LG LCD
Logitech G11
Xion 800W
Aurora 570
Mouse
Mouse Pad
razer diamondback 3g
Steel Series Pad
View all
hide details
CPU
Motherboard
Graphics
RAM
[Lapped]Q6600 G0 @ 3.7Ghz (410x9 w/1.475v)
Asus P5E X38 (RF 0803)
GTX460 768MB @ 880/1760/2000
2x2GB OCZ Reapers 1066
Hard Drive
Hard Drive
Optical Drive
OS
Crucial M4 128GB for OS
2x WD Black 1TB
LightScribe Dvd-Rw
Win7 Ultimate x64
Monitor
Keyboard
Power
Case
24" LG LCD
Logitech G11
Xion 800W
Aurora 570
Mouse
Mouse Pad
razer diamondback 3g
Steel Series Pad
View all
hide details