Well I have benchmark fever and decide to test all of my video cards to see how they really stack up against one another. I used 3d mark 06, 3d mark vantage,Fraps, Crysis GPU test, and GPU-Z as my tools. All of the scores I am listing here is with the video card pushed to the highest I could reach on the stock air cooler while being 100% stable.
My monitor is only 1400 X 900 so I cant test those super high res, sorry. I am using a q6600 @ 3.0 with 2 gigs of pc 8500 ram on win vista. Also I am using 8.6 hotfix driver for the 4850 & 4870. I have my fan set to 60% for the 4850 and 45% for the 4870. This is my 1st time really doing something like this so please forgive me mistakes I make along the way.
I tried to use different screen backgrounds for the different cards..
Red Hulk - 8800GT
Batman - 8800GTX (One of the GTX scores was done on the red hulk)
Joker - 4850
Red Green Hulk - 4870
--------------------------------------------------------------------------
4870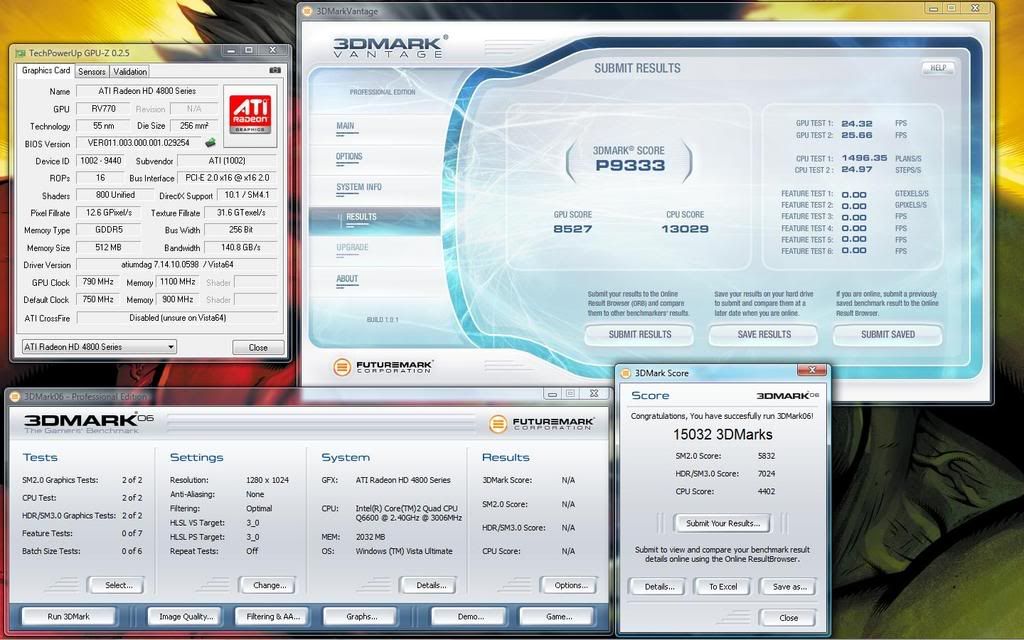 4870 Overclocked GPU 790 Memory 1100 3D Mark Scores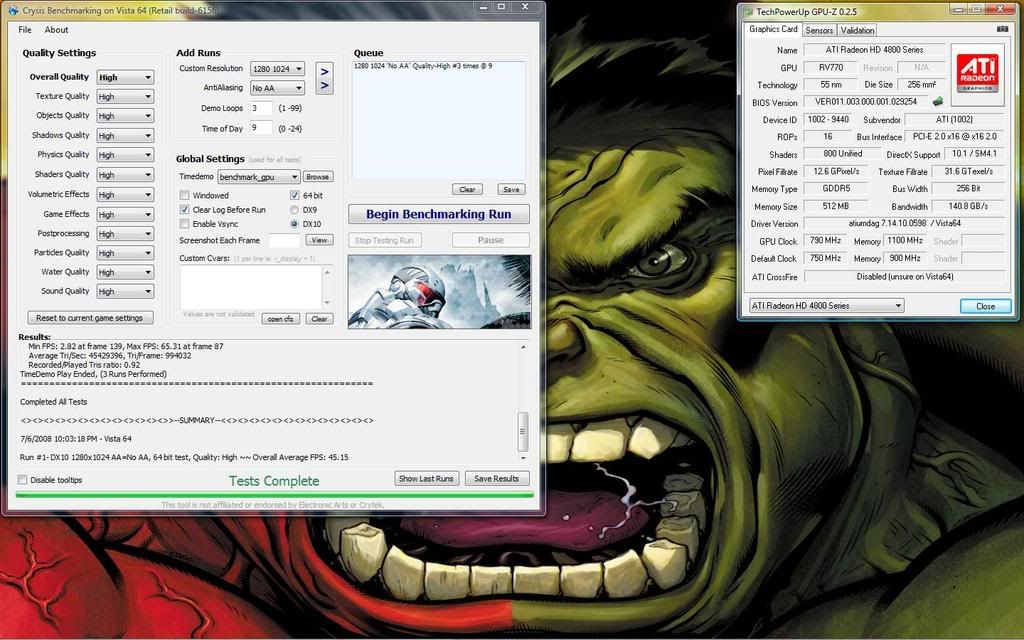 4870 Overclocked GPU 790 Memory 1100 with crysis DX10 in vista 64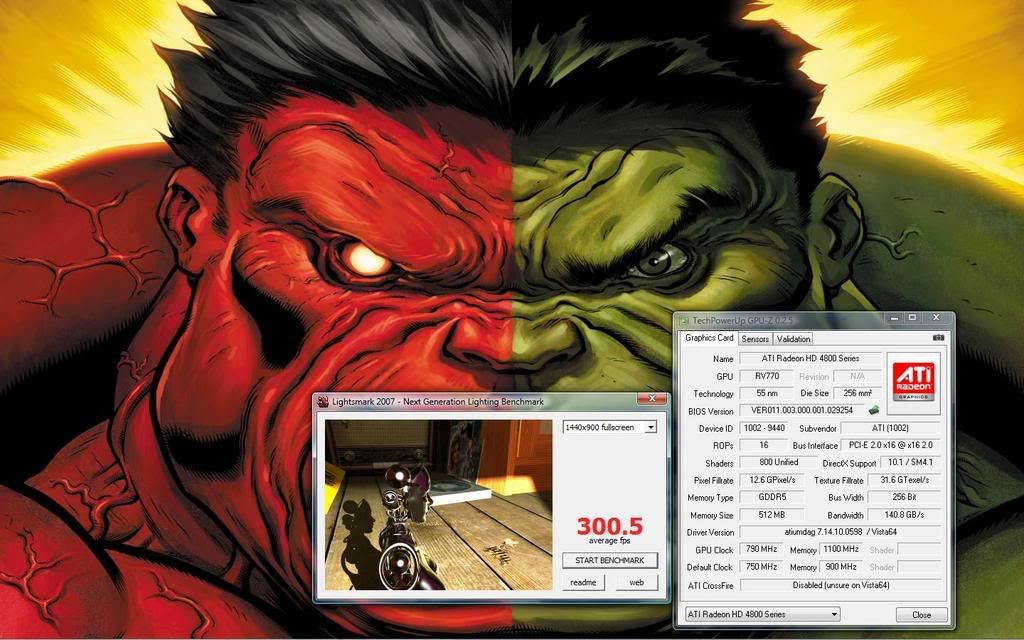 Lightsmark @ 1400X900 with 4870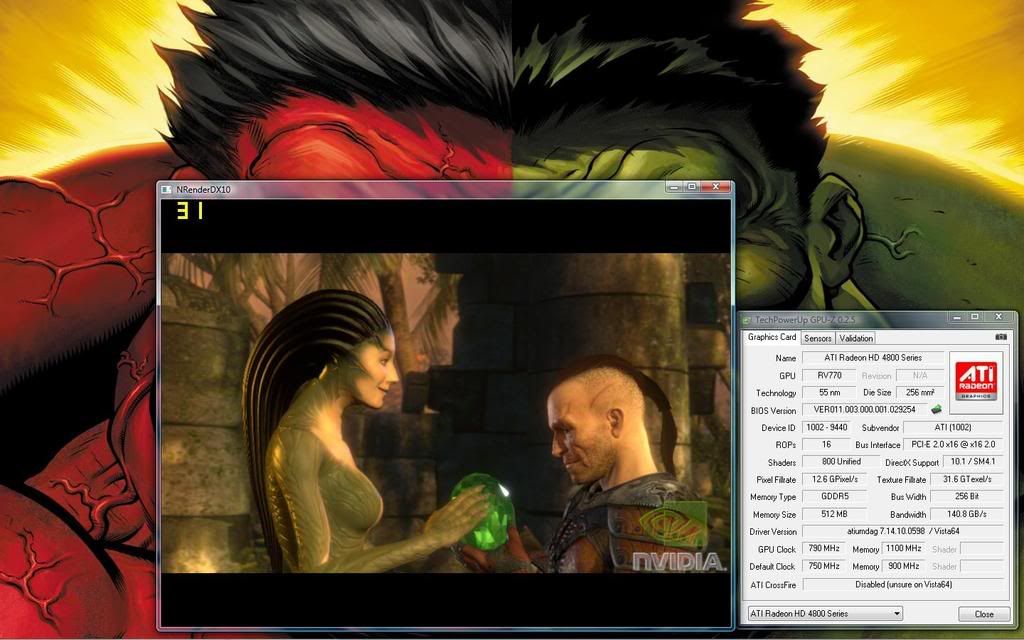 Nvidia Medusa on 4870 with fraps for fps
4850
4850 GPU 690 Memory 1145 Scores
4850 GPU 690 Memory 1145 on Crysis
Nvidia Medusa demo on 4850 with fraps for fps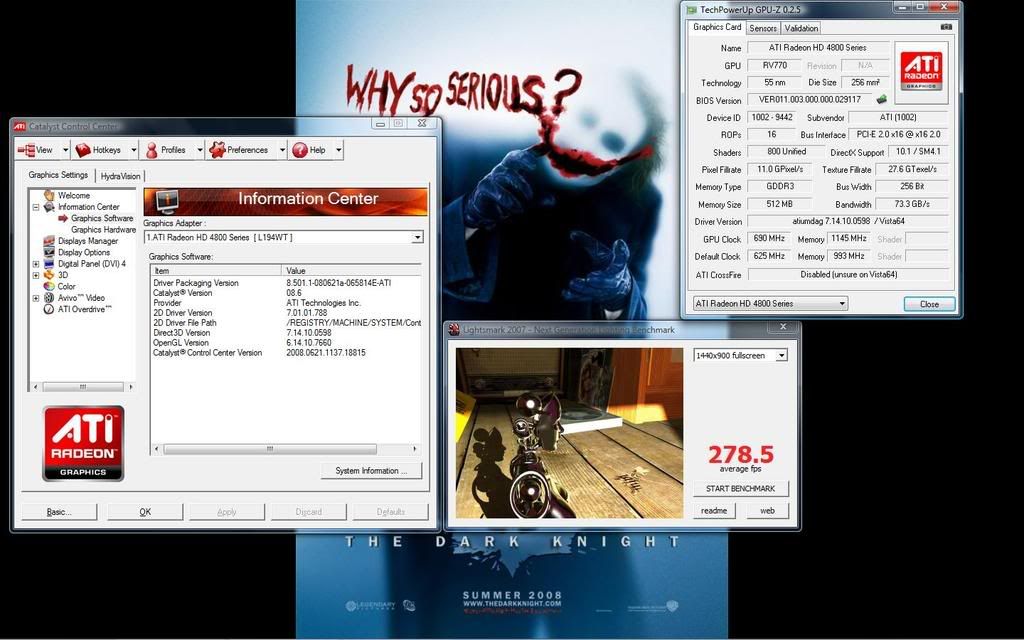 Lightsmark 1400 X 900 on 4850
8800 GTX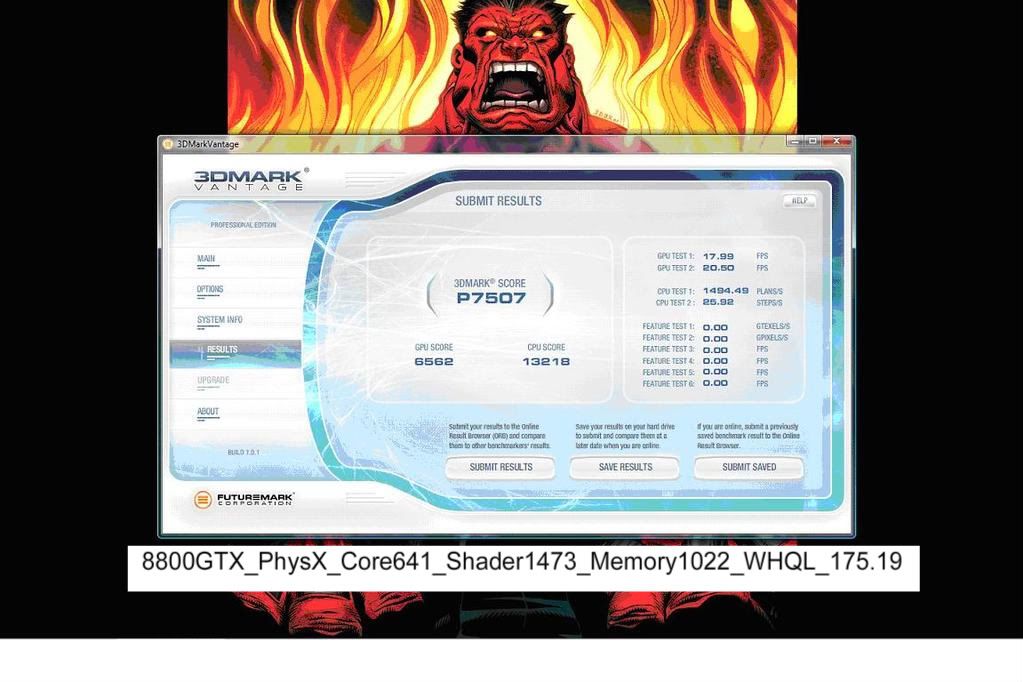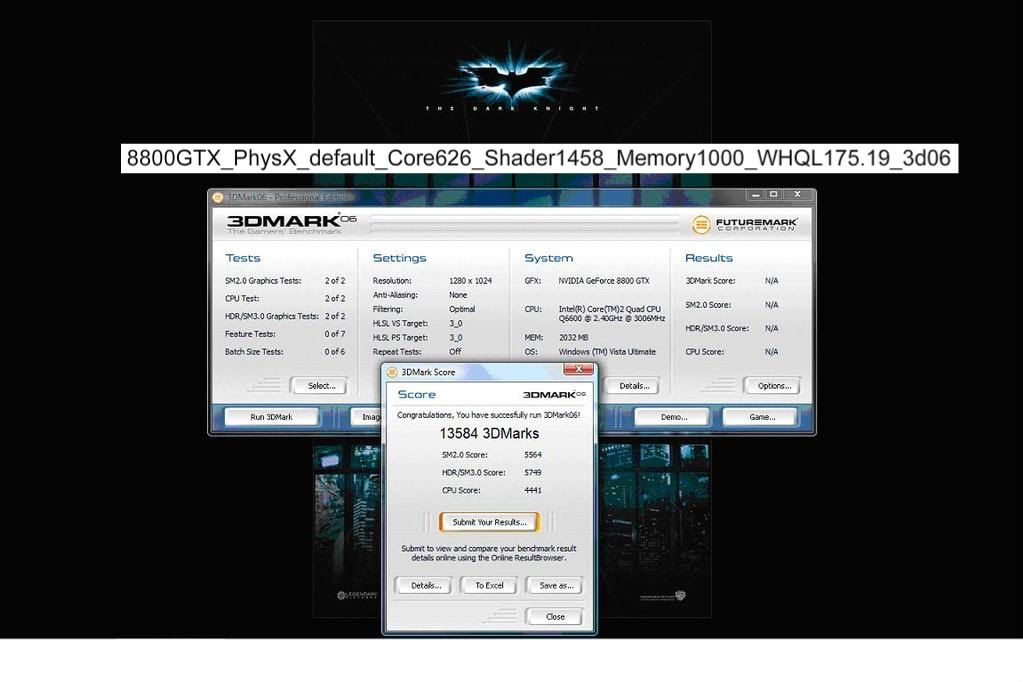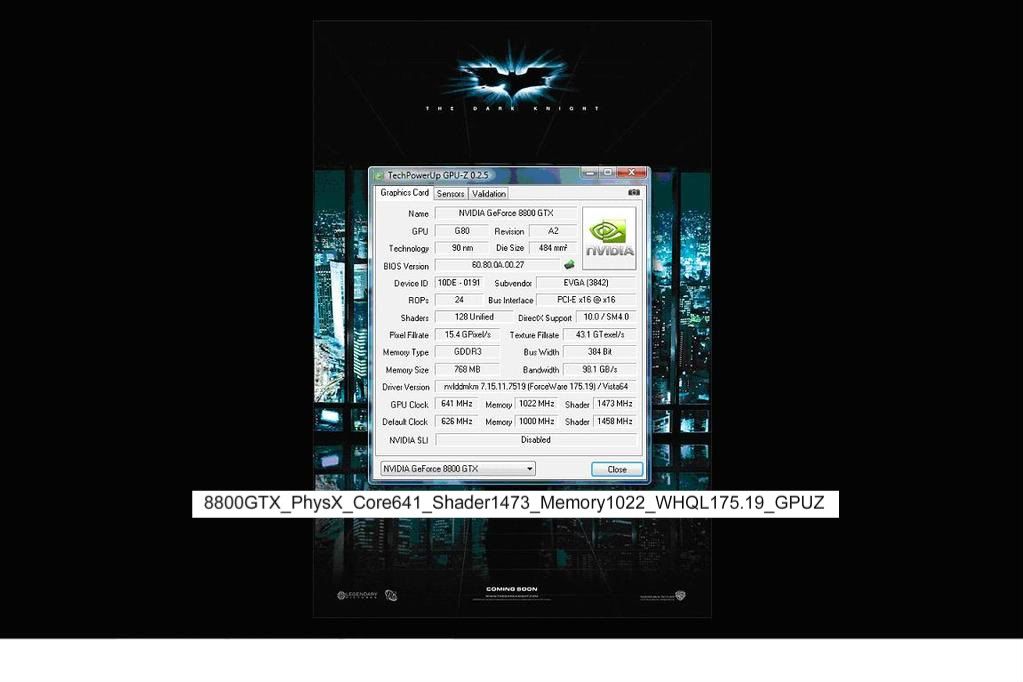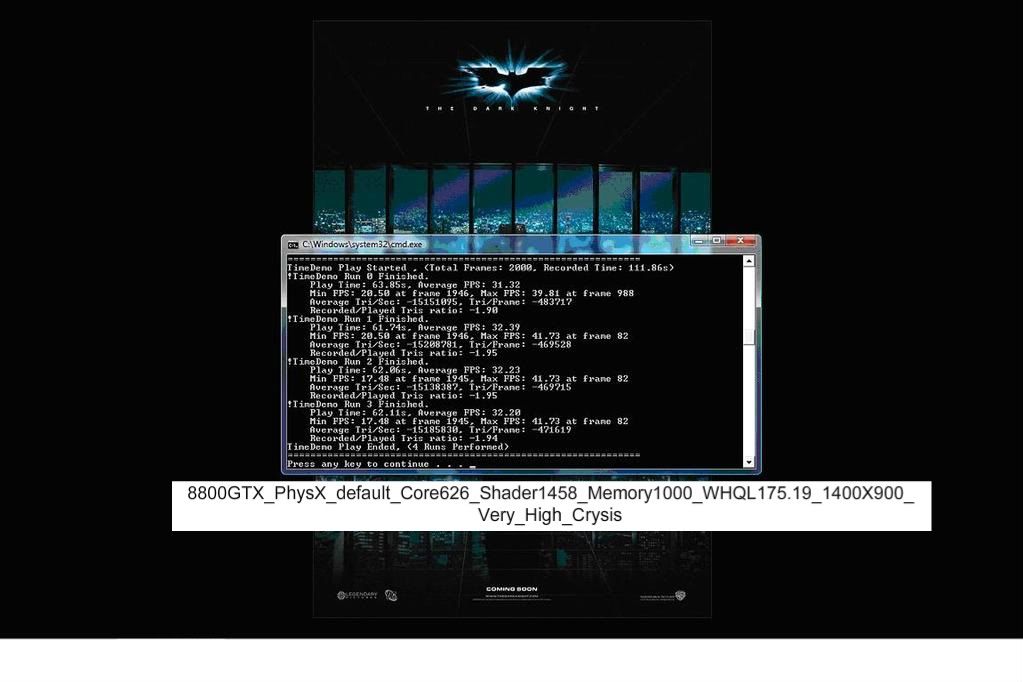 8800GT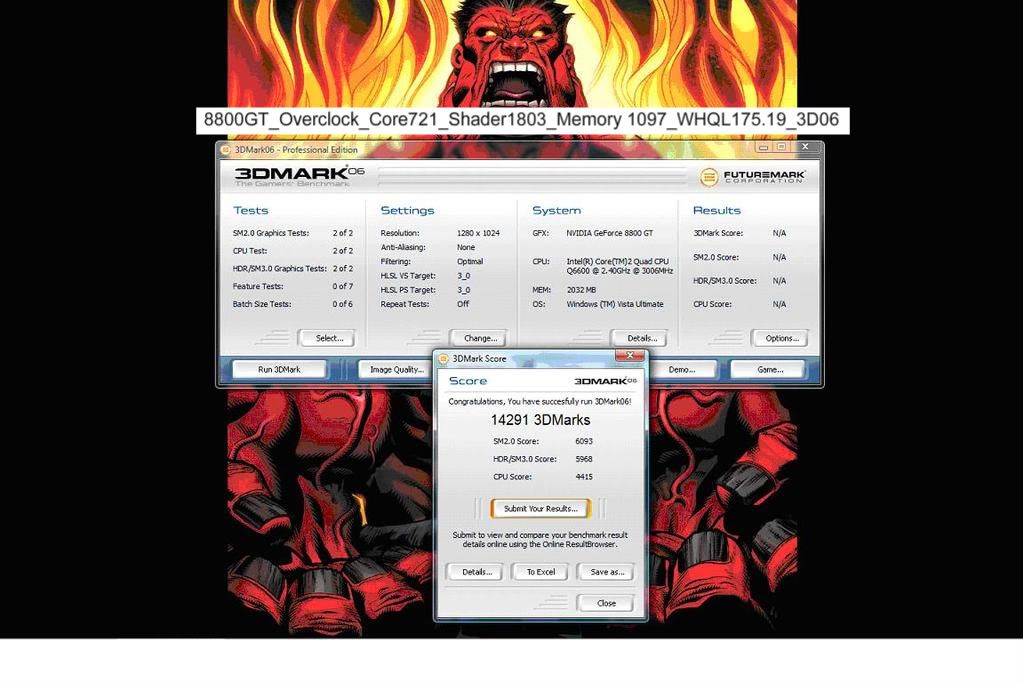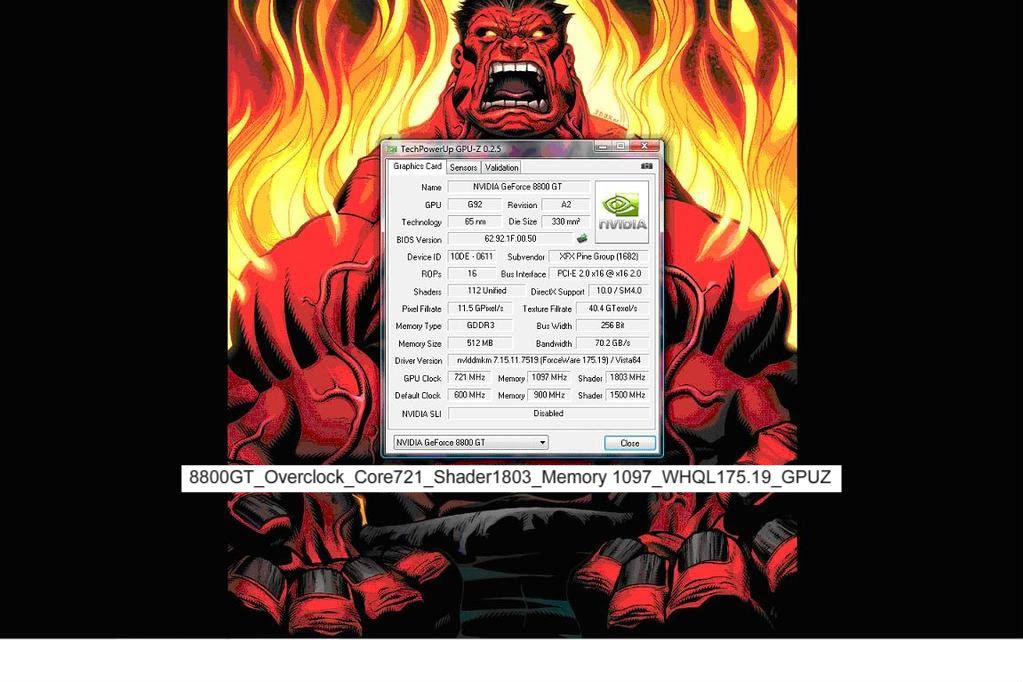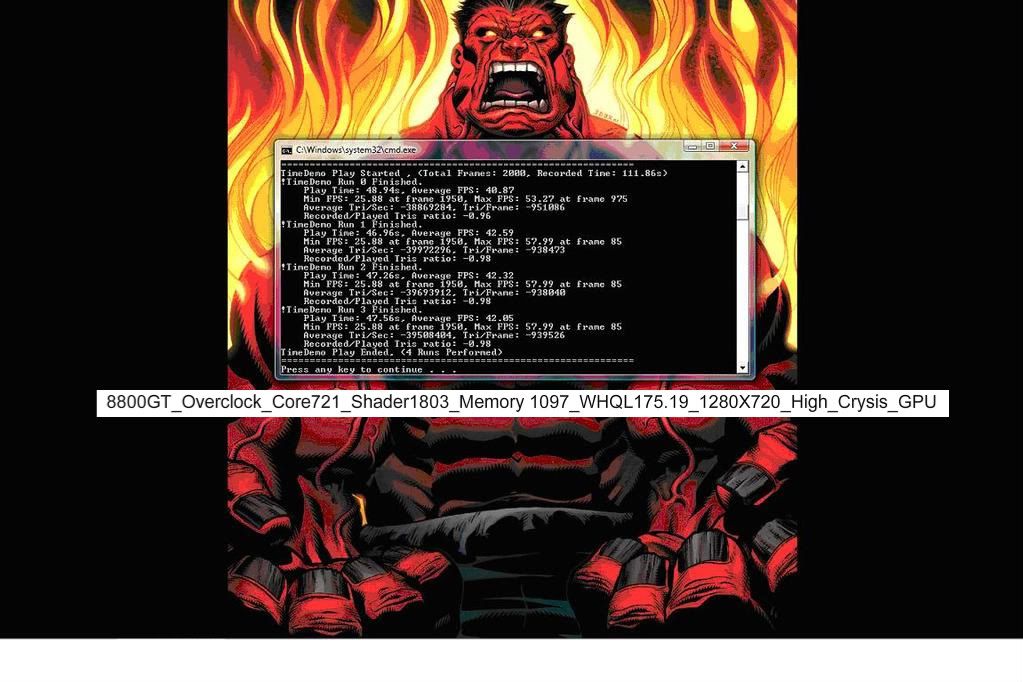 Edited by CDMAN - 7/6/08 at 7:43pm