Ok, so the first case went downhill right from the word go. The last of my patience left when the case was continuously bending under the slightest of pressure because of the low quality metals.. SO when I went out looking for a better case, I found one that was steel, not aluminium.
The result, THIS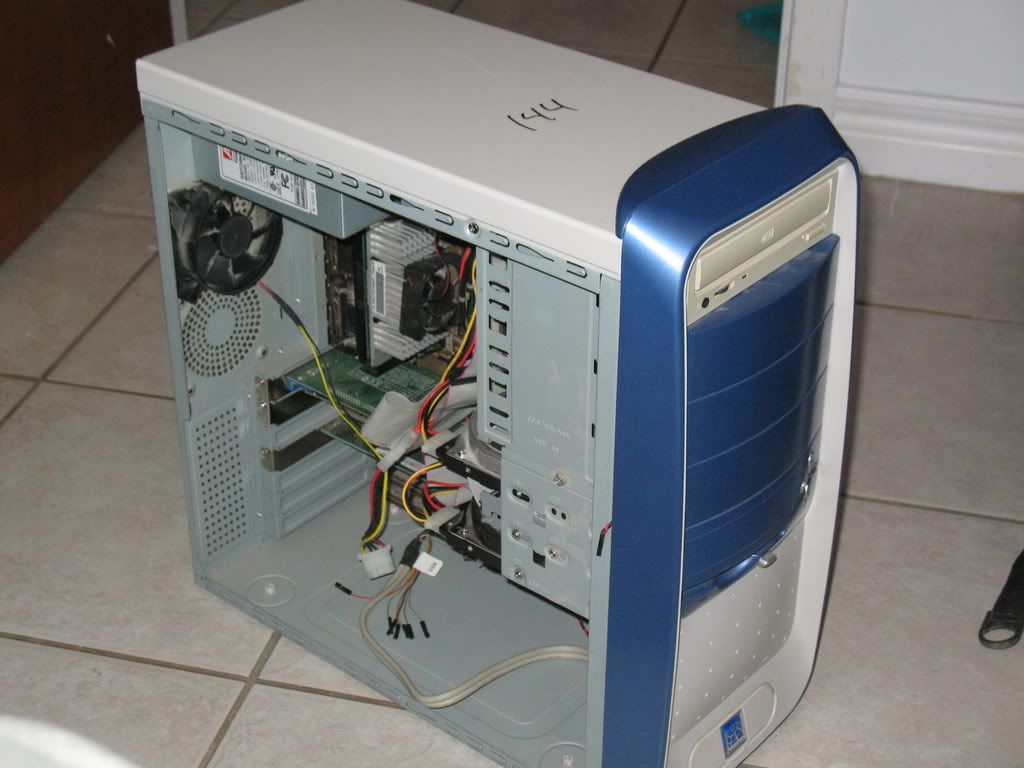 Its not bad, and functionally speaking has a few features, and a decent amount of room, which I plan to occupy.
So I took it apart (duh).
Traced some cut lines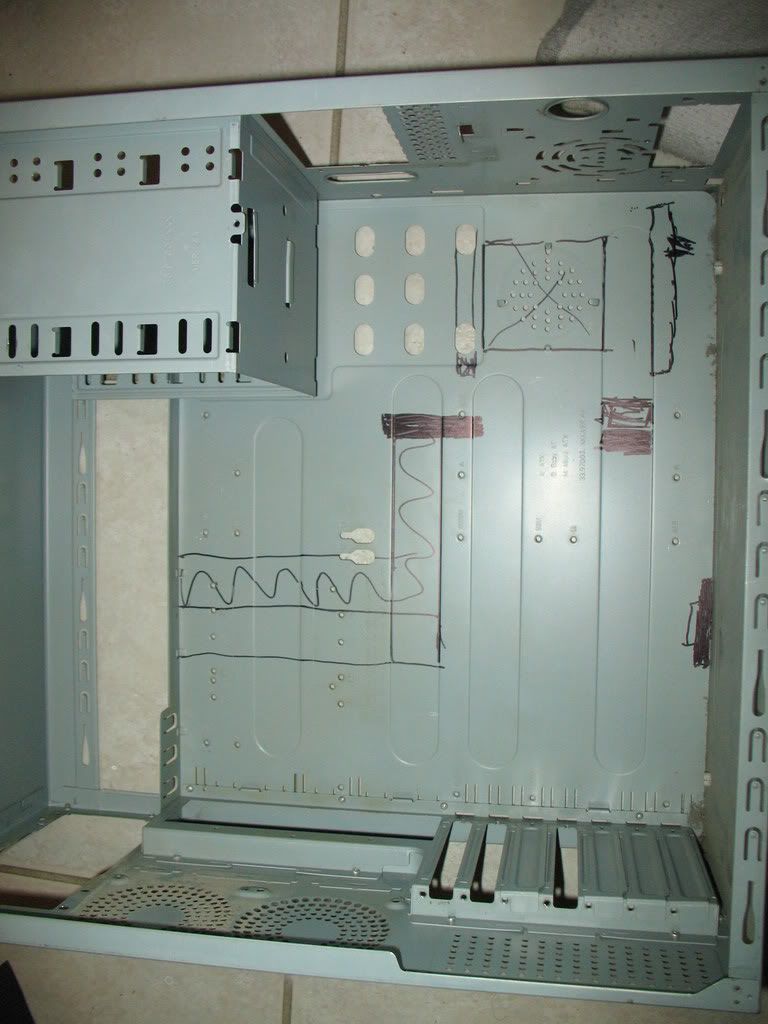 Preserved the hdd cage from the old case, because its just plain wicked and has potential. Added rivets for structural integrity (since its still cheap aluminium and likes to bed)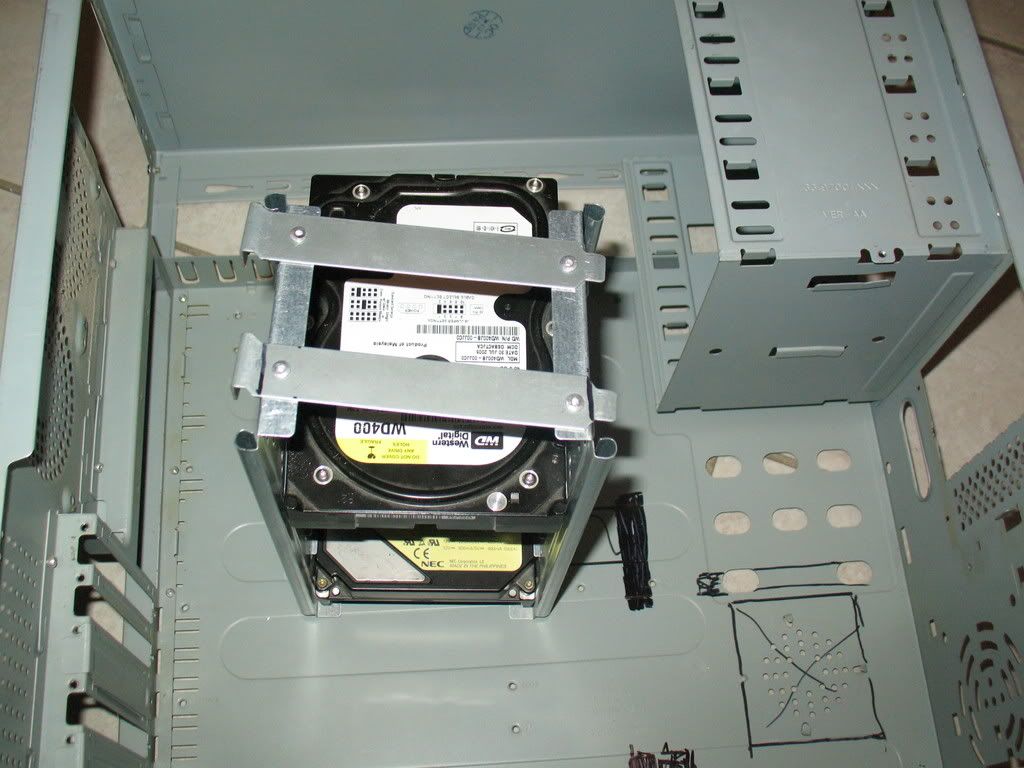 Even the sides from the old case were kept... for parts
Those little 'burrs' I will be removing and riveting to the bottom of this case to make my hdd tray (which I plan to install into this case) removeable.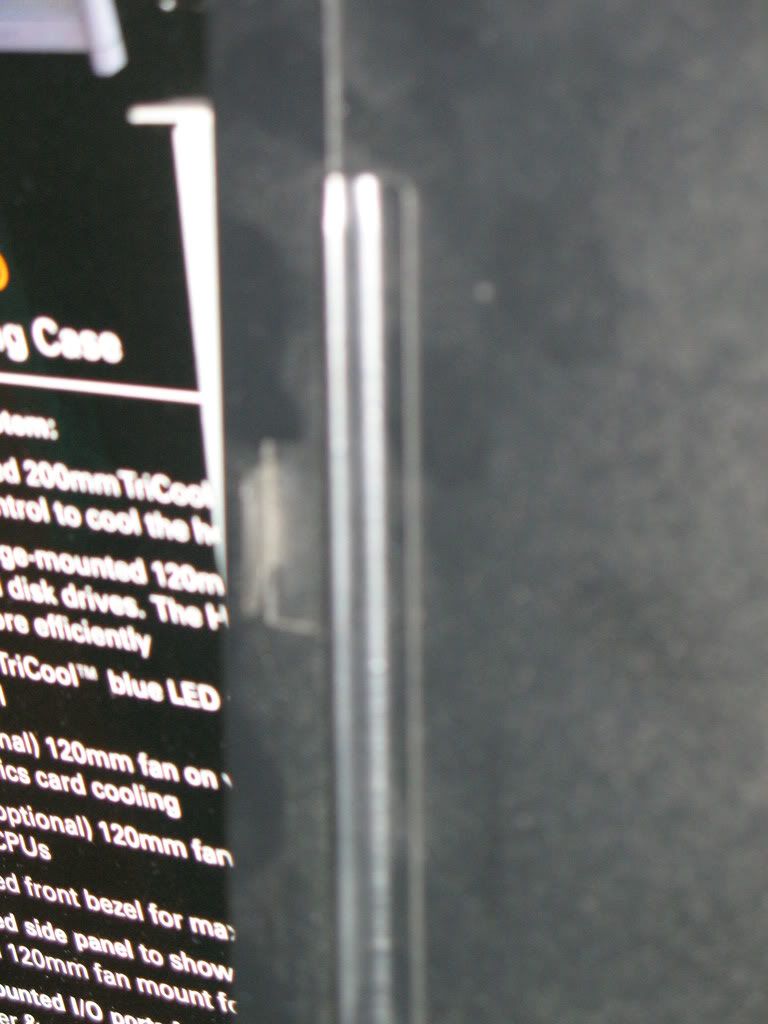 Also the 120/100/80 mm fan slot on the side from the old case will be removed and added to the new case, not sure if I am going to put it on top of the window, or put the window around it like the last case plan. Due time.
Thats all for now, hoping to have the holes cut by the end of today, but who knows :s
Edited by superk - 10/15/09 at 10:14pm
CPU
Motherboard
Graphics
RAM
Core i7 920 D0
Asus P6T
Sapphire 4870X2
3x2GB OCZ Gold DDR3-1600
Hard Drive
Optical Drive
OS
Monitor
2 x 500gb RAID 0, 2 x 1TB Caviar Black
Samsung 22x Sata DVD+-R/DL
Vista x64
Acer x223w
Keyboard
Power
Case
Mouse
Logitech G15 gen2
Cooler Master 850w 6 Rail
Antec Twelve Hundred
OCZ Equilizer
Mouse Pad
Fellowes Ergonomic Wrist Support
View all
hide details
CPU
Motherboard
Graphics
RAM
Core i7 920 D0
Asus P6T
Sapphire 4870X2
3x2GB OCZ Gold DDR3-1600
Hard Drive
Optical Drive
OS
Monitor
2 x 500gb RAID 0, 2 x 1TB Caviar Black
Samsung 22x Sata DVD+-R/DL
Vista x64
Acer x223w
Keyboard
Power
Case
Mouse
Logitech G15 gen2
Cooler Master 850w 6 Rail
Antec Twelve Hundred
OCZ Equilizer
Mouse Pad
Fellowes Ergonomic Wrist Support
View all
hide details