Ok so I got a bit of work done. Was hoping to do more, but my vehicle decided to blow its wheel bearing which set me back $500 and a buncha time.
So here is the good news
While I was waiting for my vehicle to be finished at the shop, I decided to do some motherboard work. I installed my TT Spirit Coolers, but only after a nice lapping (got em used and VERY tarnished and scratched)
And this pic shows it installed on the mobo and running. Thats the mobo which will have its new home in the finished case. Upgrading the case wasnt enough. To date ive replaced the cpu cooler, removed both chipset coolers and replaced thermal pads with AS5 (and replaced the smaller heatsink with a TT spirit), and added active cooling to the video card via a P2/3 slot CPU fan. It works AMAZING believe it or not.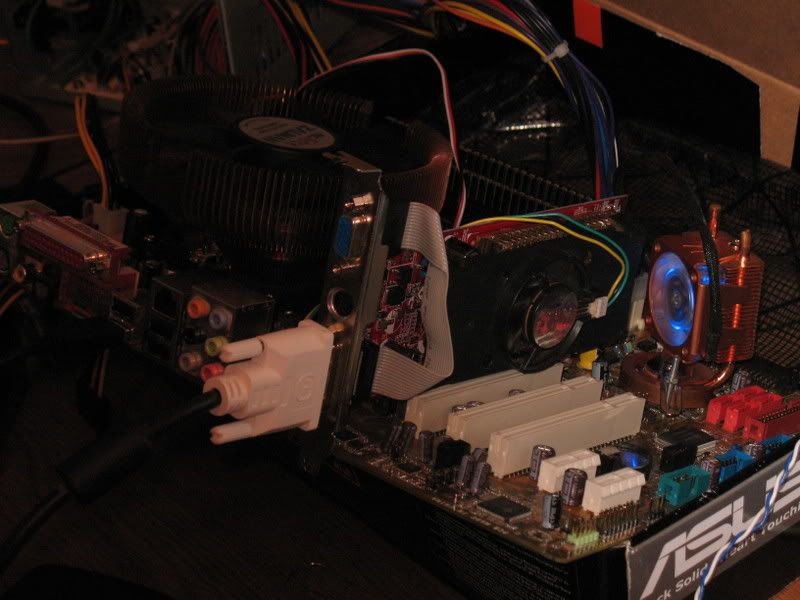 THE POWER OF BONDO STRIKES AGAIN... and again, and again, and again lol
For now though, just one again, as the power of bondo is powerless until I buy more :\\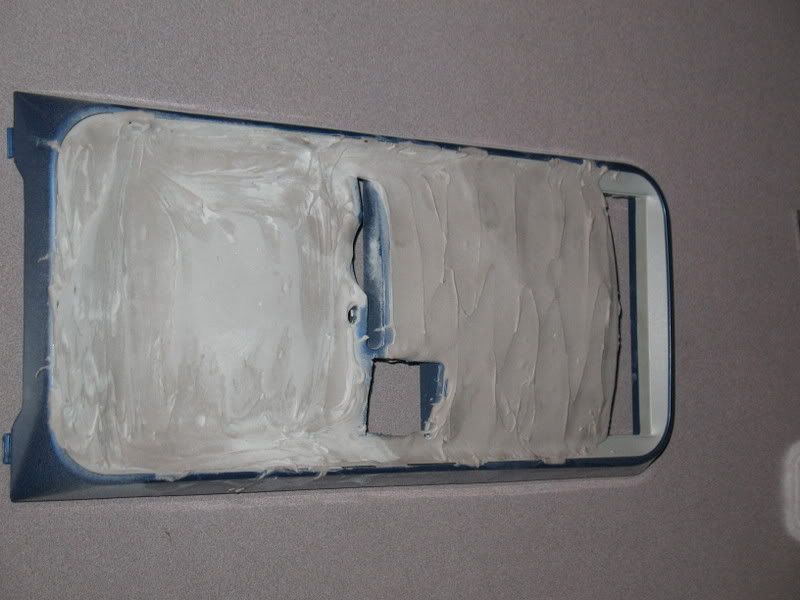 For the few of you who were (un)fortunate enough to grab a look at the previous Heracles mod candidate, this is all thats left of it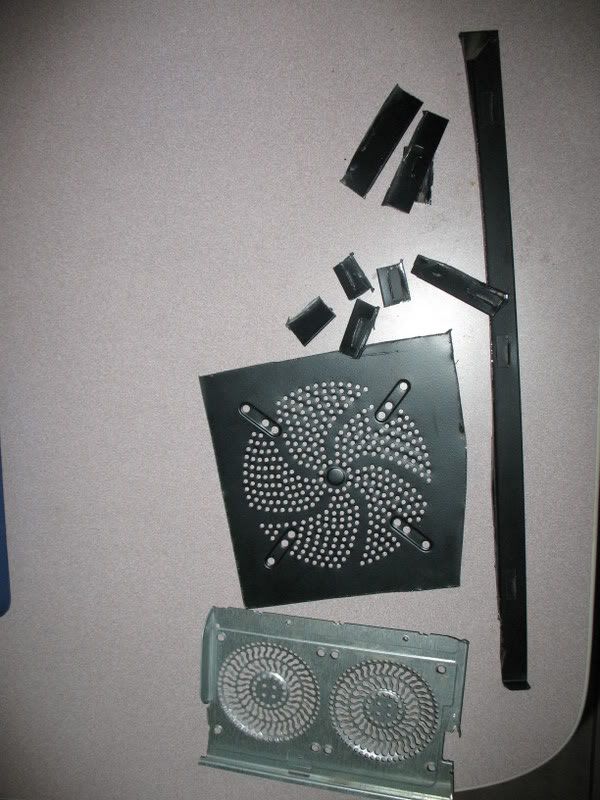 Its scrap metal now lol.
And this is the 'channel' I had to cut for my atx connector. Reason being is that the 'cable management' side is so close to the motherboard tray, that there would have been no way to close it without denting the case. If I do it this way, the added space by the motherboard standoffs etc will be perfect. Still a few more holes to cut, and one to fix.. Kinda got carried away with the grinder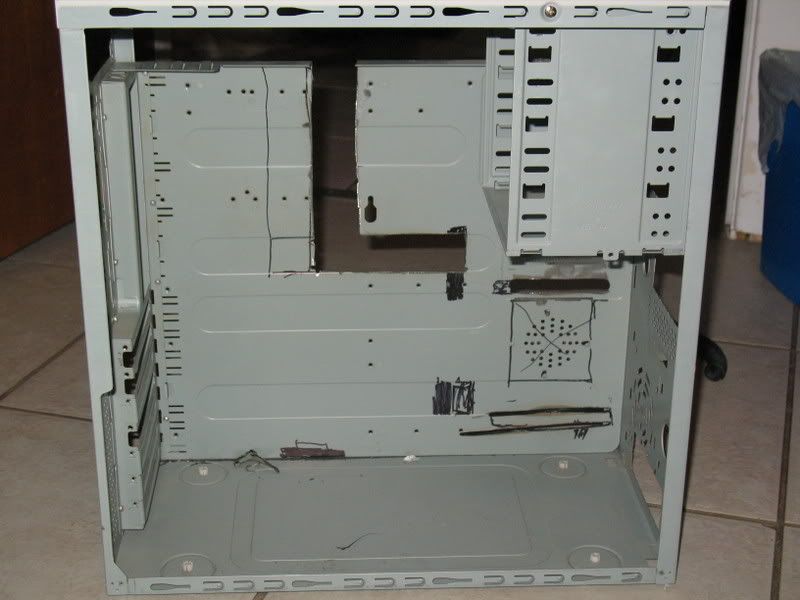 CPU
Motherboard
Graphics
RAM
Core i7 920 D0
Asus P6T
Sapphire 4870X2
3x2GB OCZ Gold DDR3-1600
Hard Drive
Optical Drive
OS
Monitor
2 x 500gb RAID 0, 2 x 1TB Caviar Black
Samsung 22x Sata DVD+-R/DL
Vista x64
Acer x223w
Keyboard
Power
Case
Mouse
Logitech G15 gen2
Cooler Master 850w 6 Rail
Antec Twelve Hundred
OCZ Equilizer
Mouse Pad
Fellowes Ergonomic Wrist Support
View all
hide details
CPU
Motherboard
Graphics
RAM
Core i7 920 D0
Asus P6T
Sapphire 4870X2
3x2GB OCZ Gold DDR3-1600
Hard Drive
Optical Drive
OS
Monitor
2 x 500gb RAID 0, 2 x 1TB Caviar Black
Samsung 22x Sata DVD+-R/DL
Vista x64
Acer x223w
Keyboard
Power
Case
Mouse
Logitech G15 gen2
Cooler Master 850w 6 Rail
Antec Twelve Hundred
OCZ Equilizer
Mouse Pad
Fellowes Ergonomic Wrist Support
View all
hide details