Appraisal for a 7 month old EVGA 680i LT 't1' mobo. It is registered with EVGA.com. I have the original box, manuals, receipt, t1 accessories, etc. to go along with it. It's about 5 months past the step up period, so that's out of the question.
I got my Q6600 to 3.2 prime stable 24 hours on it if that counts for anything.
Not sure if I want to sell it just yet, but the 780i FTW is kind of tempting.
Just wondering what I could get for this thing if I were to get a new mobo.

Please include shipping costs to CONUS with appraisal.
+1 for your time and effort.
I found two good pictures of it before my build was complete.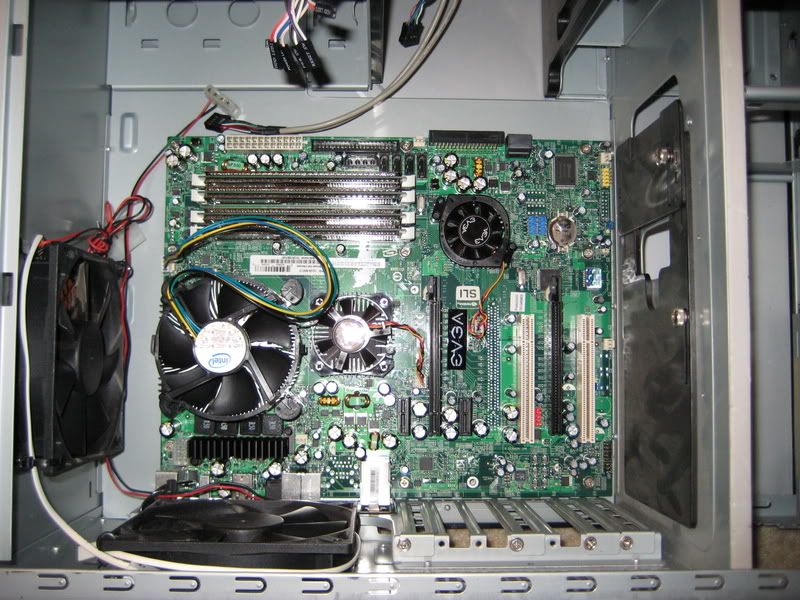 Edited by mnishimura00 - 7/11/08 at 7:34pm
CPU
Graphics
RAM
Hard Drive
T5550
8800m GTS
4gb ddr2 667mhz
320gb 5400rpm
Monitor
17 in 1440x900
View all
hide details
CPU
Graphics
RAM
Hard Drive
T5550
8800m GTS
4gb ddr2 667mhz
320gb 5400rpm
Monitor
17 in 1440x900
View all
hide details