Hey guys i was cruising around in a local auto shop and came across some Carbon Fiber look contact and thought it would look nice in my case to cover up some of the ugly grey metal. i also picked up a HUGE pack of zip ties <3
So got it home and had a little play and this is what i got.
I know its not perfect but its all i could be bothered doing for now.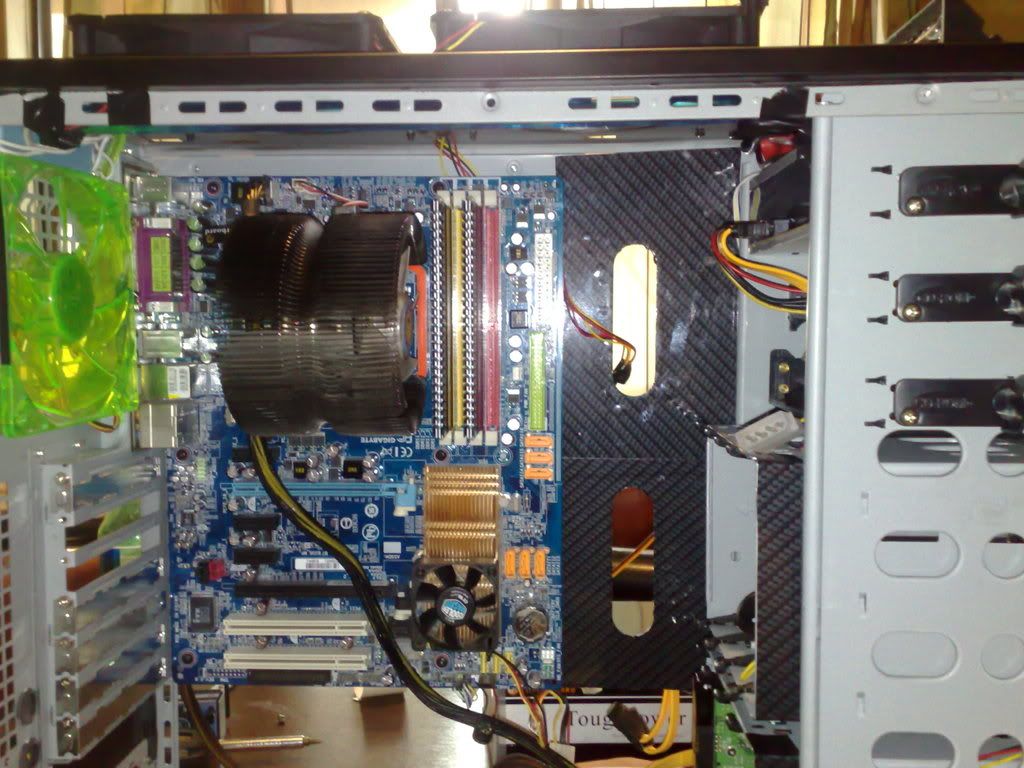 I have heaps left so any one got any ideas please let me know
Thanks for looking
CPU
Motherboard
Graphics
RAM
3570K @ 4.1ghz
Asrock Z77 Extreme6
Gigabyte G1 GTX970
16gb Corsair 1600
Hard Drive
OS
Monitor
Keyboard
3x 120gb ssd and 3x 2tb hdd
Win 7 64bit
2x Samsung 1080p + 1x Asus 1440p
Ducky red switch
Power
Case
Mouse
Mouse Pad
Corsair 750
Corsair Air 540
Razer Deathadder
Razer Goliathus Extended Speed
Audio
Astro A40
View all
hide details
CPU
Motherboard
Graphics
RAM
3570K @ 4.1ghz
Asrock Z77 Extreme6
Gigabyte G1 GTX970
16gb Corsair 1600
Hard Drive
OS
Monitor
Keyboard
3x 120gb ssd and 3x 2tb hdd
Win 7 64bit
2x Samsung 1080p + 1x Asus 1440p
Ducky red switch
Power
Case
Mouse
Mouse Pad
Corsair 750
Corsair Air 540
Razer Deathadder
Razer Goliathus Extended Speed
Audio
Astro A40
View all
hide details