So being a nublet that I am, I see something I like I want it and try to reproduce it in my own messed up way/ I am truly amazed at some of the antec 900 mods on the forums and want to mod my own.
So I will be attempting a Cyber Druid cable mod, and painting the entire case
I am about to head out to Lowes for some supplies and what not. Any tips would be great. I am going to try not to cut off any fingers with the dremel. Used one when I was in the Marines and it wasn't my fingers but the material that got hurt lol.
Here is a before screen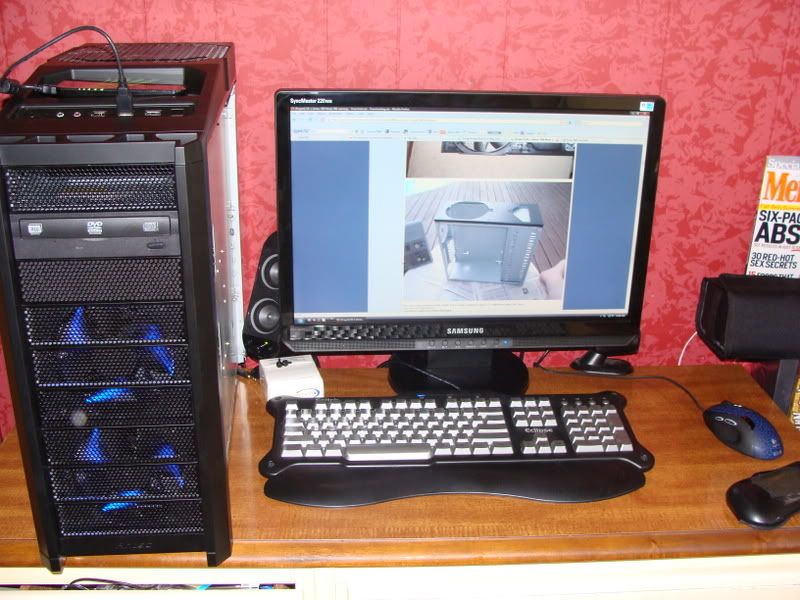 New Parts Coming in the mail today- (Some leet cable managment)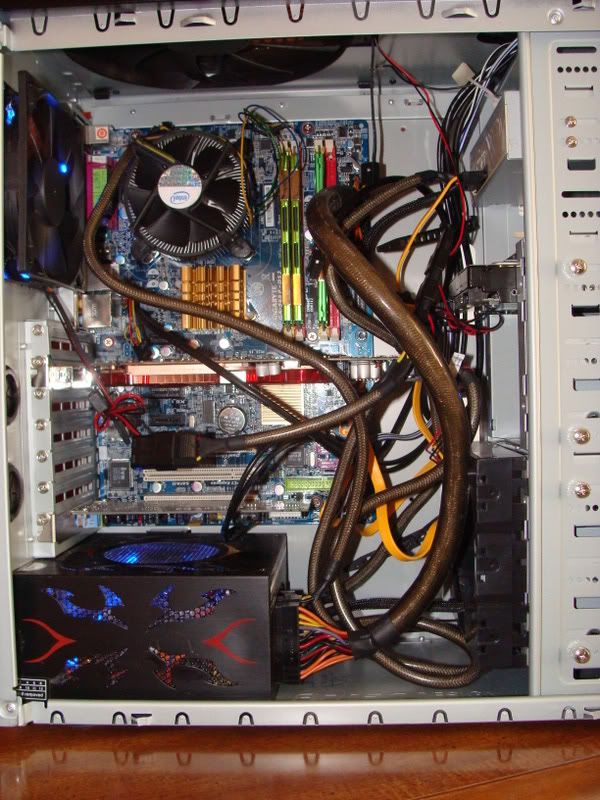 Any ideas for a color scheme? Red /black - Green/black - or other?
Edited by Krymore - 7/12/08 at 7:05am
CPU
Graphics
RAM
Hard Drive
Intel Core i7-960 Bloomfield 3.2GHz
Asus GeForce GTX570
2 x 4GB G Skill Sniper DDR3
1 TB Seagate 7200
Hard Drive
Optical Drive
OS
Monitor
OCZ 128GB SSD
LG Bluray Drive
Windows 7 64 Bit
Dell UltraSharp U2412M IPS
Keyboard
Power
Case
Mouse
Razor BlackWidow Mechanical
NZXT 850W Halo 90
Corsair 650D
Logitec G500
View all
hide details
CPU
Graphics
RAM
Hard Drive
Intel Core i7-960 Bloomfield 3.2GHz
Asus GeForce GTX570
2 x 4GB G Skill Sniper DDR3
1 TB Seagate 7200
Hard Drive
Optical Drive
OS
Monitor
OCZ 128GB SSD
LG Bluray Drive
Windows 7 64 Bit
Dell UltraSharp U2412M IPS
Keyboard
Power
Case
Mouse
Razor BlackWidow Mechanical
NZXT 850W Halo 90
Corsair 650D
Logitec G500
View all
hide details