here some pics with my installation of my accelero S1 rev.2
sorry for the crappy resolution, these pictures were taken with my camera phone.
my dad uses the good camera for work!
accelero s1, two 120mm fans, dynatron case (pci) fan, and one 9800gtx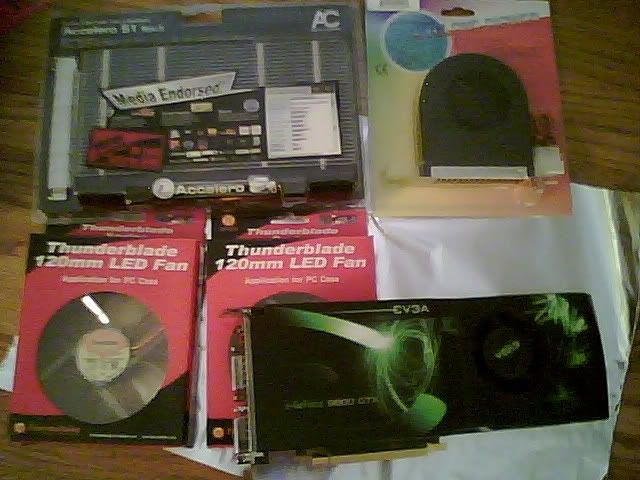 taking off the old stock cooler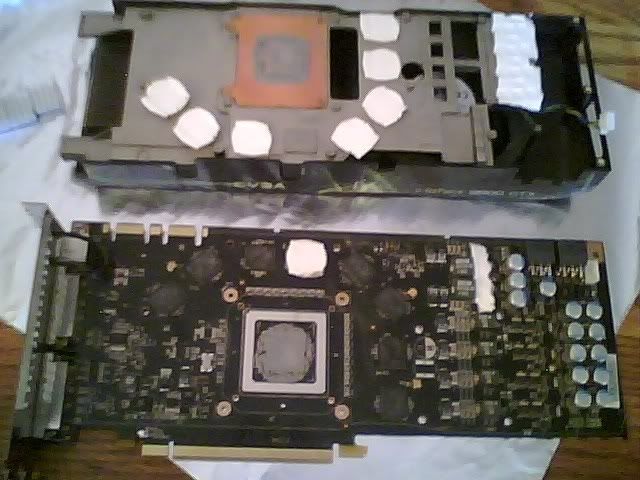 placing the ram sinks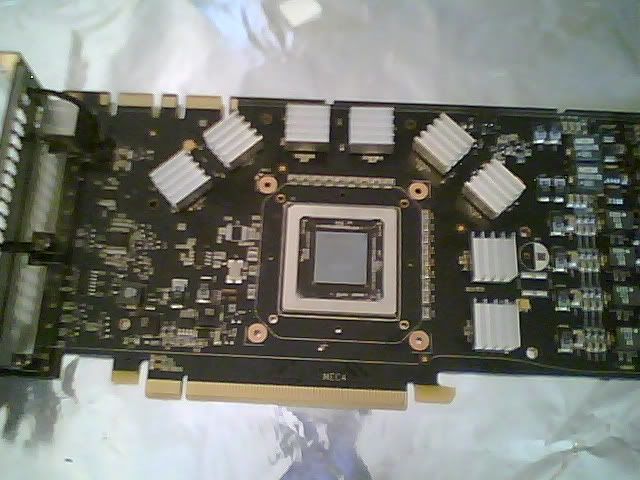 this is with the fans resting on the cooler. i have no wire ties, YET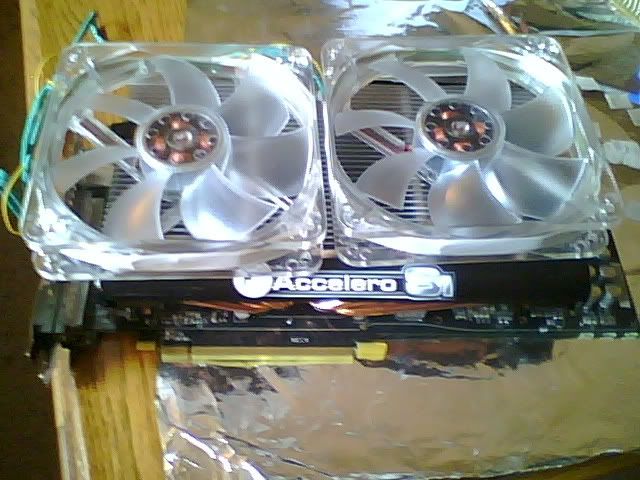 be back in a little bit, i have to run to the store and get some wire ties for the fans and for the wires in my case.
i'll post more pictures soon!!
CPU
Motherboard
Graphics
RAM
Intel Q6600 G0 3.2Ghz
Asus 750i P5N-D
evga 9800gtx 512mb
G.Skill 2x2gb PC-8500 DDR2
Hard Drive
OS
Monitor
Power
320gb 16mb cache
Windows 7 Home Premium 64-bit
Samsung SyncMaster 932BW 19"
Apevia Warlock - 750 watt
Case
CoolerMaster 690
View all
hide details
CPU
Motherboard
Graphics
RAM
Intel Q6600 G0 3.2Ghz
Asus 750i P5N-D
evga 9800gtx 512mb
G.Skill 2x2gb PC-8500 DDR2
Hard Drive
OS
Monitor
Power
320gb 16mb cache
Windows 7 Home Premium 64-bit
Samsung SyncMaster 932BW 19"
Apevia Warlock - 750 watt
Case
CoolerMaster 690
View all
hide details