Wierdo124's guide to installing a fan controller
Yes, some of you may say installing them is a simple process, and I agree, but to some people this may have some benefit. So, I took the liberty to take some pics while installing my trusty Skythe Kaze-Master, and, although I will only show how to do the fan controlling part, this thing can also control volume, and measure temps.
First, you will need a fan controller. They can be found many places, like
here.
Depending on what all you want to get out of it, choose one.If it's strictly for controlling fans, and you don't need no stinkin' temps or volume etc, grab one with a crapload of controllers. Many can handle 6 fans or better, and I've heard of them doing up to 16.
Second, make sure you've got a 5.25†drive bay open. This is the CD/DVD drive bay, and you should know if you have one open.
Third, buy the controller.
Ok, so the controller arrives at your door looking like this: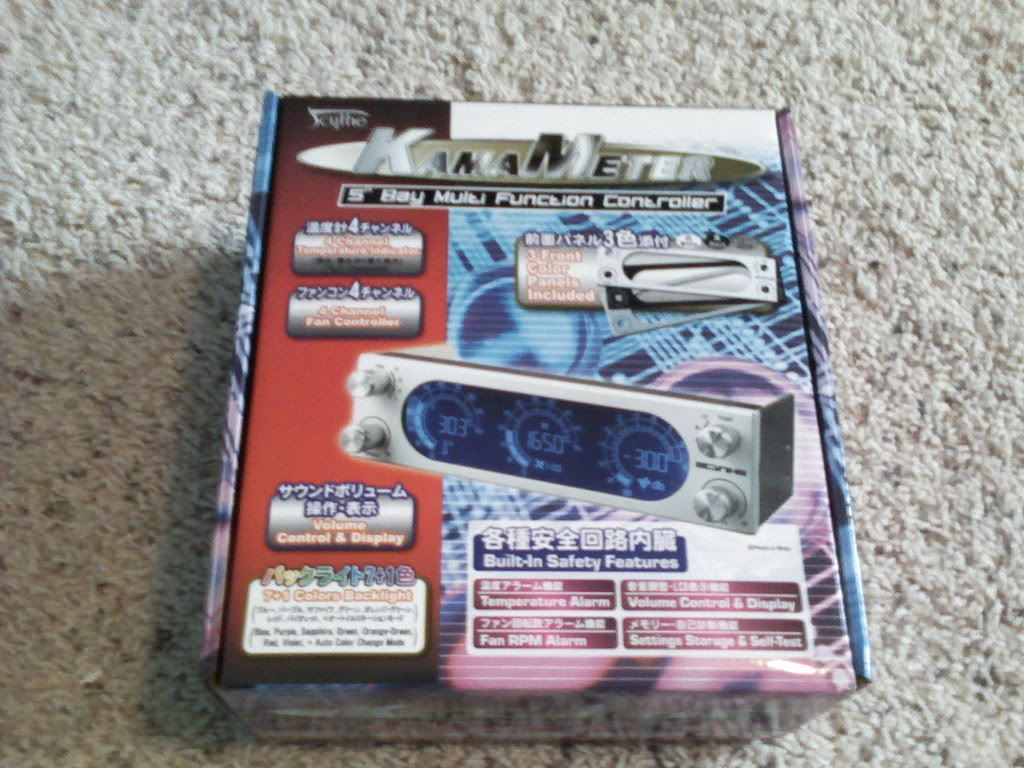 Take it out of the box, and you'll have this:
Now, this one comes with extra front covers to give better style. I will put the black one on to match my CM690, and to do this, you pull the knobs off. Yes, just pull. They may not want to come off, and if you have a different controller, make sure that's how you take them off (some may have a setscrew or something), and once it's off, put the new panel back on and stick the knobs on again to get this:
Now, take the wires included, and plug one end into the fan, just as you would plug it into your PSU, like this:
And keep plugging them in, and once you do so, plug the other end into the fan controller. Here they are, all plugged into the controller:
Alright, that's it! Slide your controller into the bay, screw it in, and boot 'er up!
So, that's all there is to it, it is a very simple job, so don't be intimidated. You've just cut your rig's noise in half, or more