Hello, again.
The image in question was from the inside face of the case wall, and the order of parts is: Allen-head > Window > Frame (Case panel) > Washer > Receiver.
Also, that image came from the
Silentium
build. Here is another image.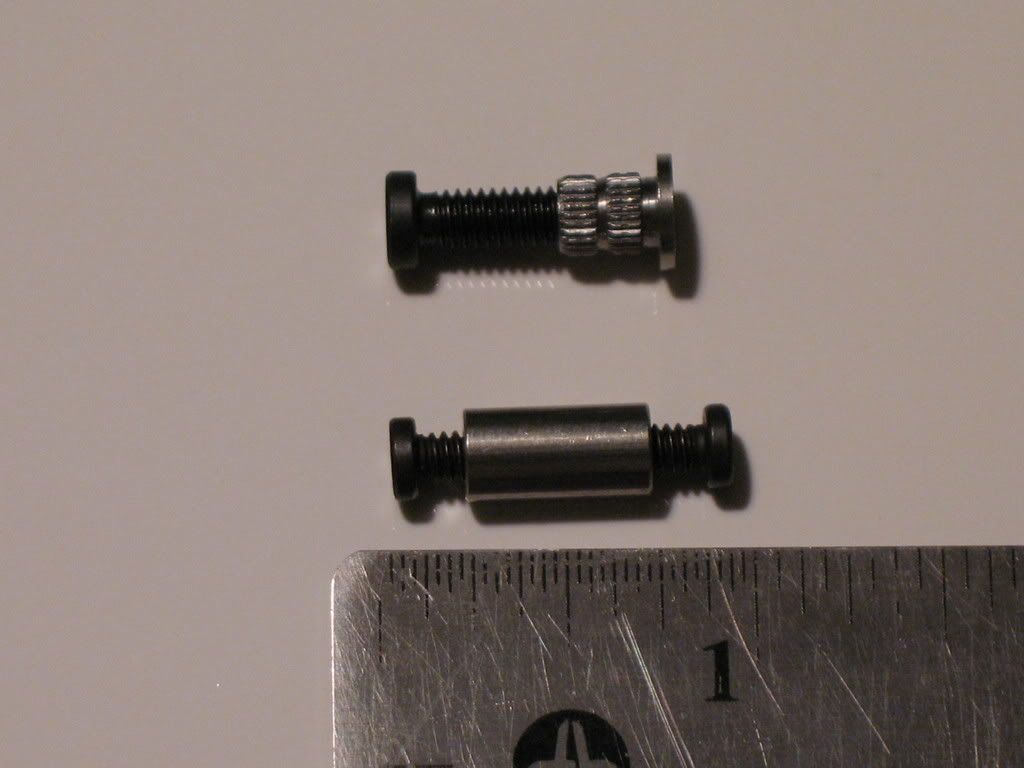 The top set of hardware is what I used to mount the windows. They allen-heads are "low-profile" so that they do not stand out as much to the eye.
I purchase a notable amount of mounting hardware from
McMaster-Carr
, but I also find a lot of good "stuff" from
HSC, Inc.
There is a local store here and they have a back room that is rows and rows of bins that contain misc. hardware and electronics "stuff".... it's the mother-load for DIY peeps.
Home Depot may have some of the things that you want, but Ace Hardware may not. Generally a person will pay a higher price for similar items at Home Depot as opposed to McMaster-Carr, the only possible downside is that McMaster-Carr sells many items in bulk only.
CR
~ Thank you for your input. It is always good to hear how other people get the job done as many of us do not have the exact same set of tools. Knowing which tools are flexible enough to perform similar tasks is helpful to all.
So... CR... how do you like the never-ending sanding and polishing?
CPU
Motherboard
Graphics
RAM
i7 2600K
GA-P67A-UD7
GTX 580
2 x 2GB Corsair
Hard Drive
Optical Drive
OS
Monitor
C300 (OS), Velociraptor (storage)
Lite-On
W7 64-bit Pro
Samsung 275T
Keyboard
Power
Case
Mouse
Black Widow Ult.
Silverstone DA750
Lian Li T60
R.A.T. 7
Mouse Pad
Q-Pad
View all
hide details
CPU
Motherboard
Graphics
RAM
i7 2600K
GA-P67A-UD7
GTX 580
2 x 2GB Corsair
Hard Drive
Optical Drive
OS
Monitor
C300 (OS), Velociraptor (storage)
Lite-On
W7 64-bit Pro
Samsung 275T
Keyboard
Power
Case
Mouse
Black Widow Ult.
Silverstone DA750
Lian Li T60
R.A.T. 7
Mouse Pad
Q-Pad
View all
hide details