So ive been reading up on phase change cooling for a couple weeks now, got really interested in trying it on a sub par rig so i went out and started searching for parts. found a compressor out of a (believe it or not) combination Fridge/Freezer/Sink/Stove unit. it was a 1/10 hp compressor. but i had no condenser.
well, i work at lowes. so i got me some tubing, brazing supplies, ect but still i was condenserless. then today i was driving a lift by our appliance trailer we use for haul-off appliances. and there set a BRAND NEW $2300 electrolux fridge with a big fork puncture in it about 1/2 way up the body. went in, asked my manager if i could get parts off it and he said sure, we just have them hauled off and thrown away or recycled anyway.
so heres what i got: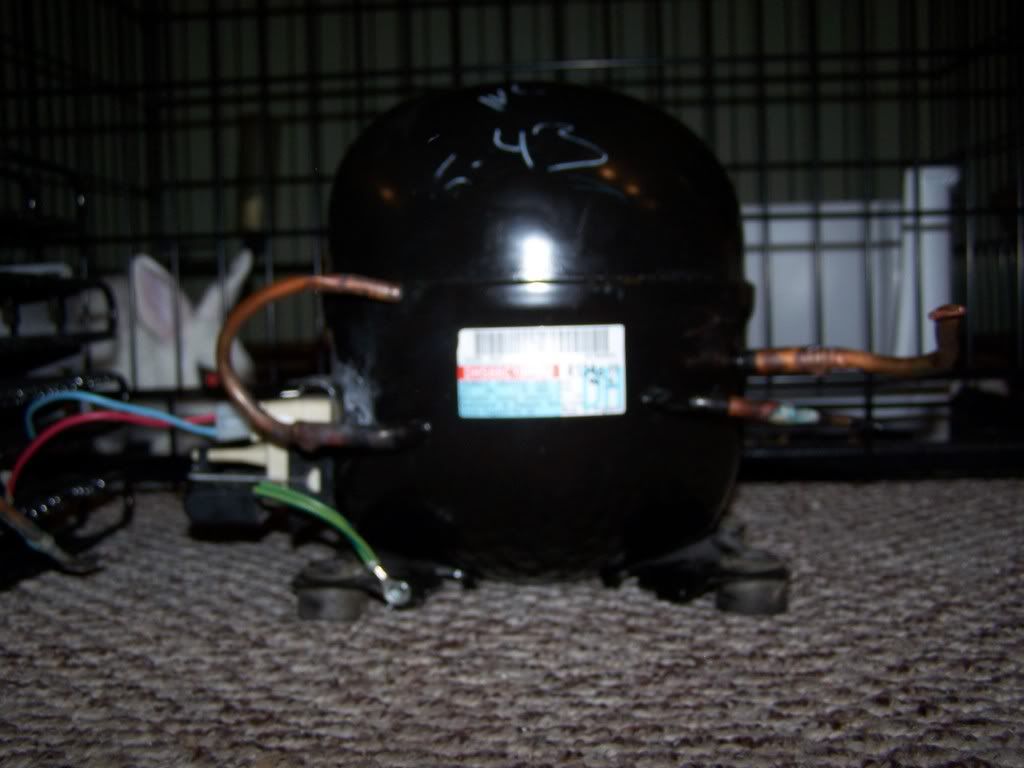 Compressor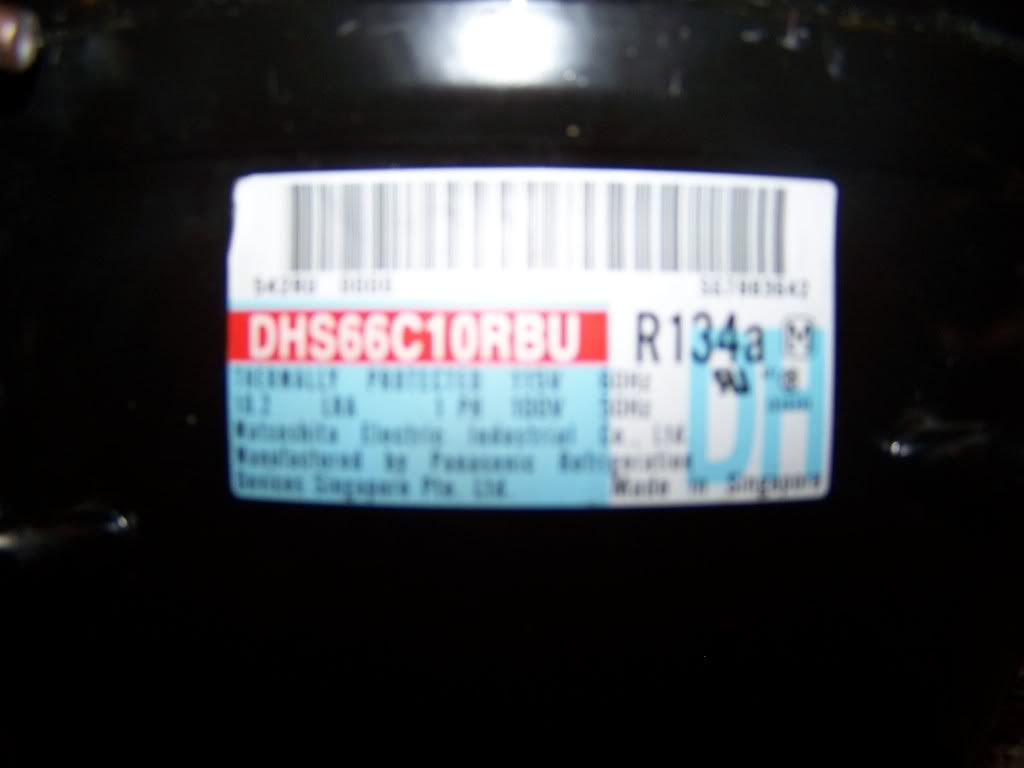 Close-up of the model#
Condenser Front view, cant really tell much about it here but its pretty neat.
The side view, pretty much a full fridge height condenser squeezed down, has a nice slant to it.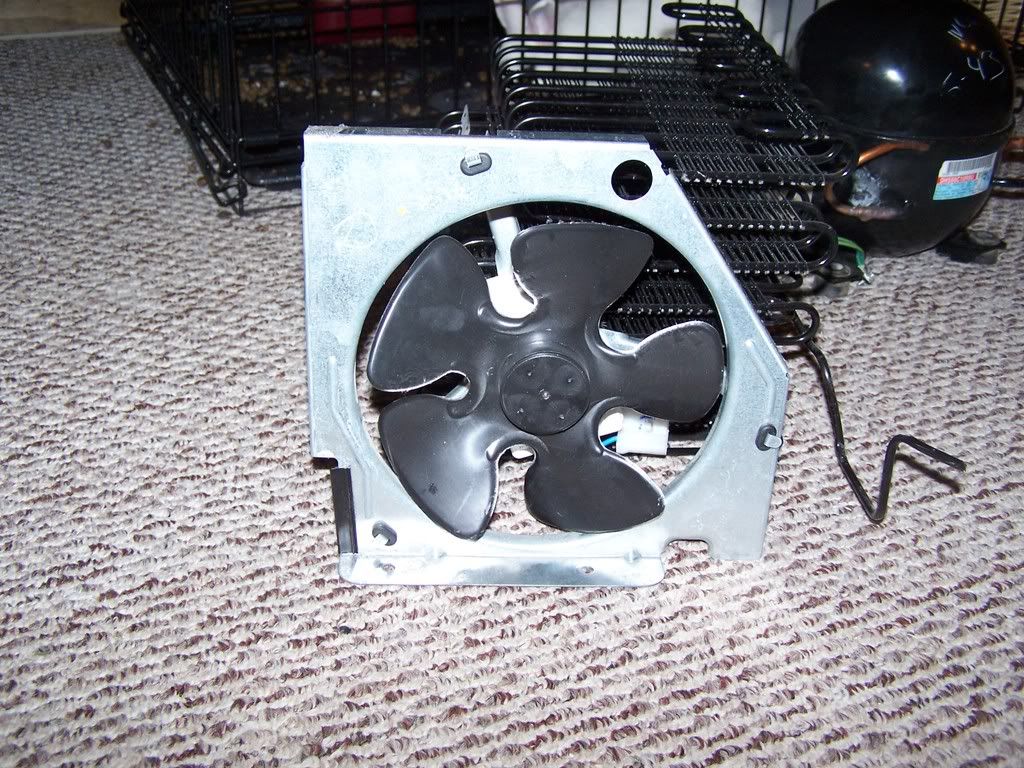 I figured why not get the fan, has a bracket w/ 2 mounting holes in the bottom and i can make a cardboard shroud for the unit since it matches the shape of the condenser.
And heres the whole lot. got it all free, just had to go buy a pair of pliers i returned after i was done hehe.
So im not really sure what HP this compressor is, if anyone can give me a little more info that would be great, ive hit all wall. the condenser should work just fine, since it was attached to that compressor in the 1st place. the only question i have really that ive not found any good resource for is tubing size.
im using a X2 5200+ currently @ 2.97ghz on water w/ a single 120mm rad setup and a 8800gtx on the loop with it.
any help on suction tubing size, reccomended cap line size, and the discharge side line size would be greatly appreciated.