Hi
The Antec Quattro advertises having a quiet operation; however the 80mm fan is far from quiet. I decided to replace the fan with a Noctua NF-R8.
http://www.noctua.at/main.php?show=p...ts_id=9&lng=en
The PSU was easily the loudest thing in my system; this has really helped reduce the noise level.
As you can see the Noctua is a lovely flesh colour, thankfully it's not visible.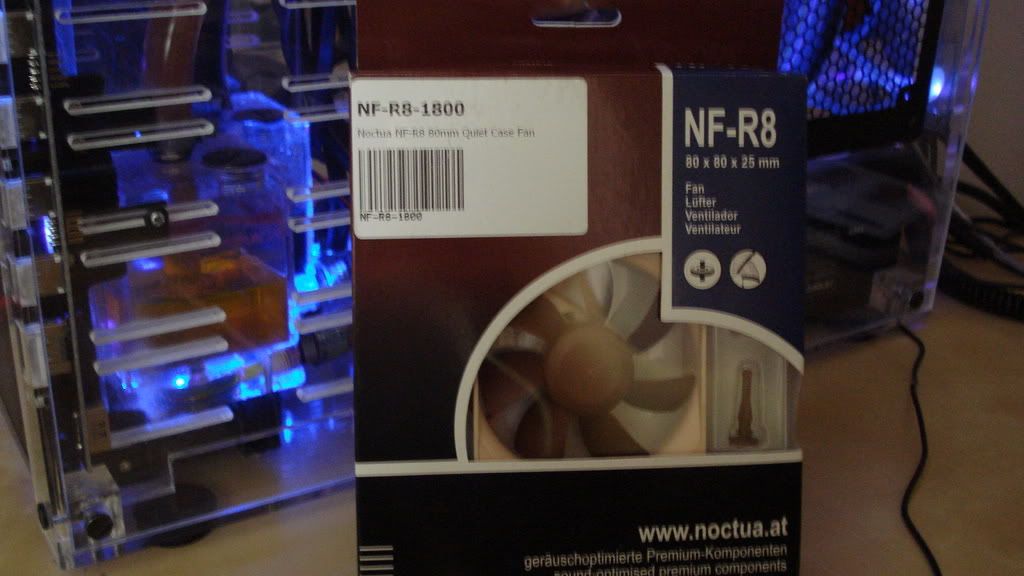 After making sure the PSU had been turned off, I left the PSU for a minute and then started to open it up.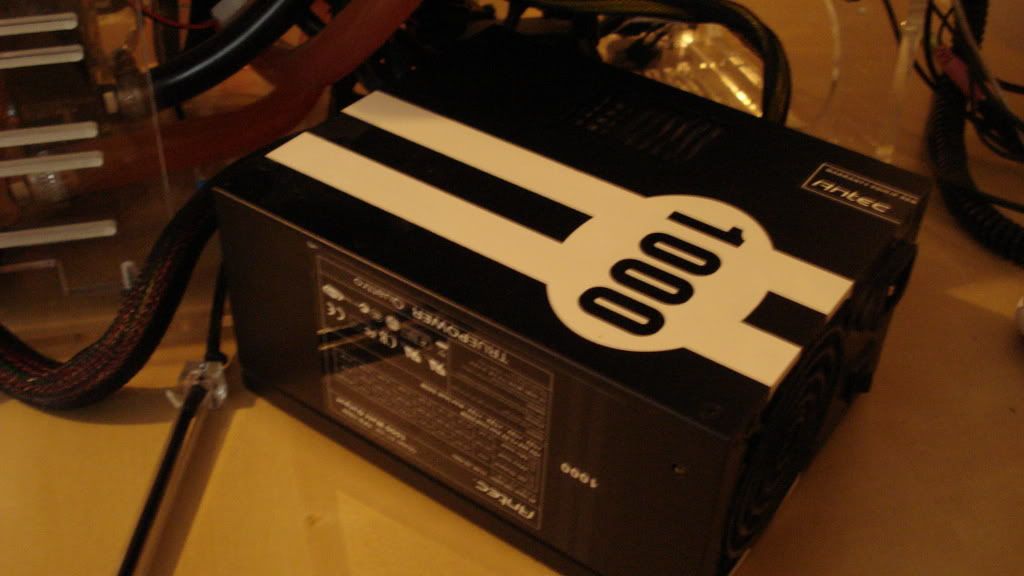 The top of the Quattro is held down by 4 screws on the top, one of the screws is under the warranty sticker
This is what it looks like topless, sexy: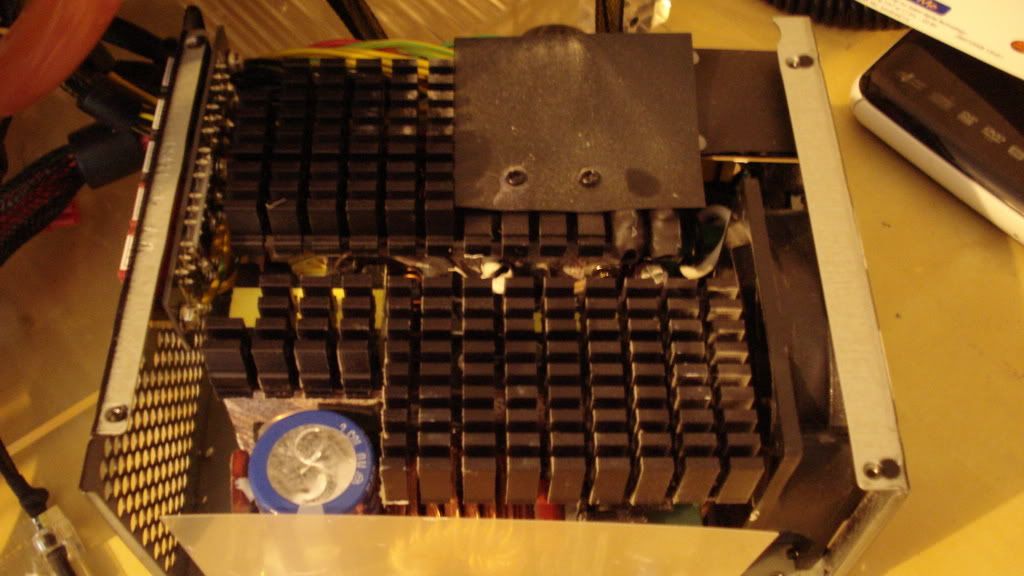 Next the fan and the fan grill need to be unscrewed: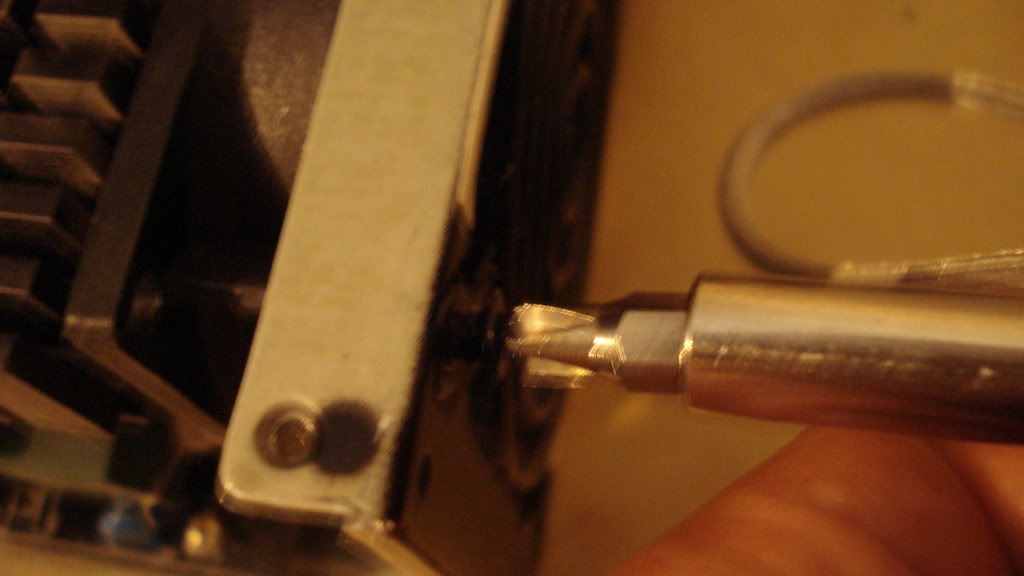 After unscrewing the fan you need to find where it is connected. It is under the black shield:
The fan connector is cable tied in with some other wires, to get it out disconnect the 2-pin connector and you can just pull it free
When securing the new fan to the PSU, you can either pull out guts of the PSU to gain access. However, I used the rubber screws provided with the fan, some of the rubber screws were in hard to reach places so I used needle nose pliers to pull the screw through.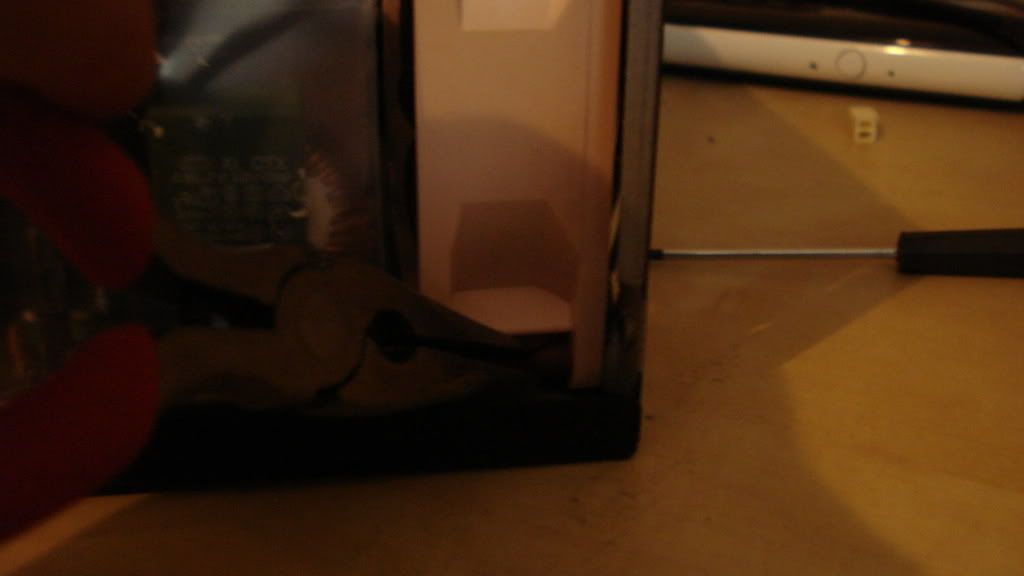 After securing the new fan the cable can be slipped down the side of the fan, there is plenty of room. The connector on the fan is a 3-pin, you can either use the connector from the old fan. Or you can switch the red and black wires on the 3-pin connector which is already attached: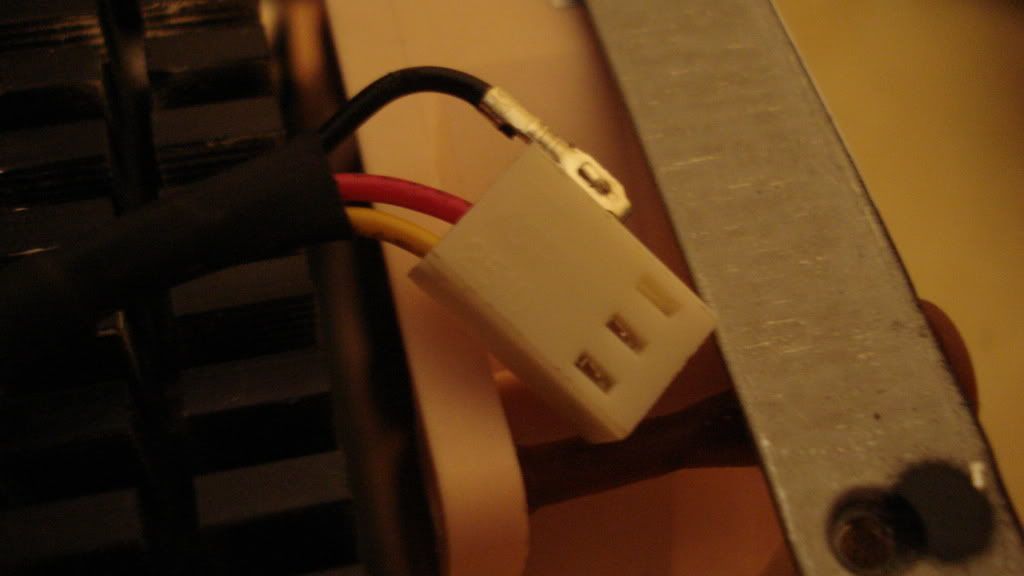 Connecting the 3 pin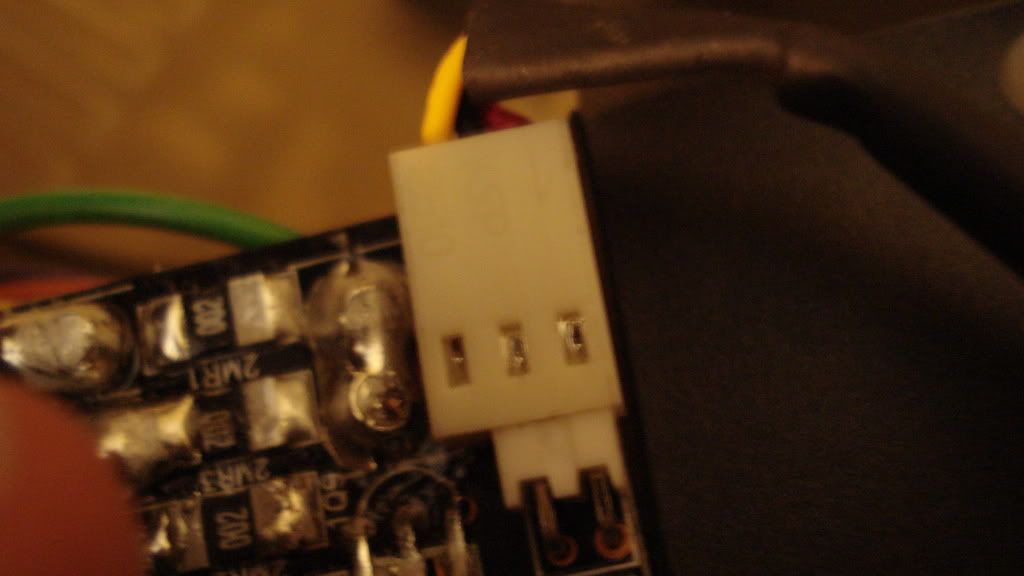 After completing this, I was amazed that Antec could get away with saying it was quiet. This mod has made a huge difference.
Here have a Guinea Pig Picture to celebrate, his name is stig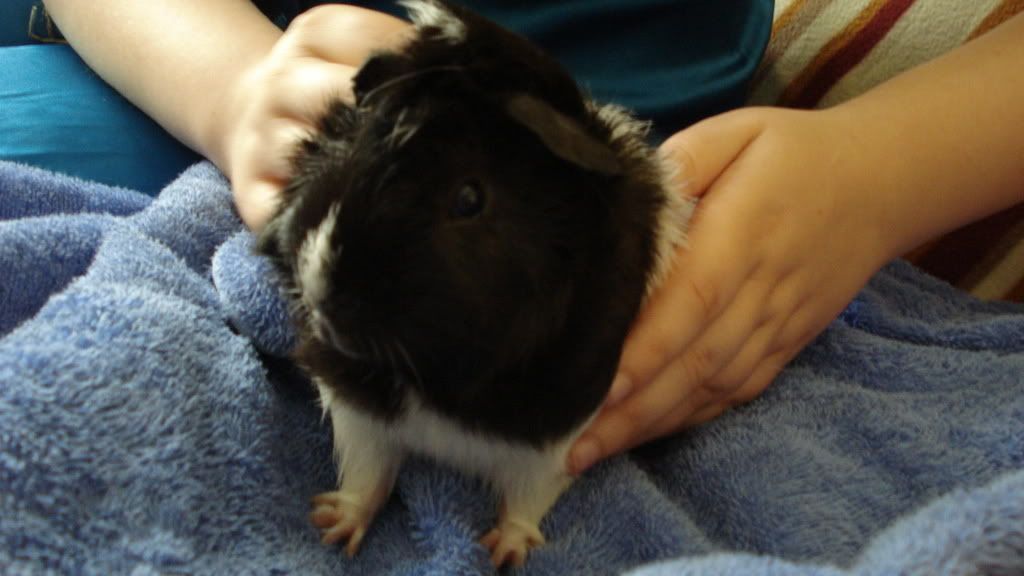 Edited by The Pig - 8/16/08 at 1:13pm
CPU
Motherboard
Graphics
RAM
Q6700 @ 3.6 @ 1.39
EVGA 780i
2 x XFX 8800 GTX OC'd 650/1504/2050
OCZ 4GB (4x1GB) Reaper @ 1067
Hard Drive
OS
Monitor
Keyboard
Samsung SpinPoint F1 1TB
Vista Ultimate 64 bit
HP LP2475w 24" H-IPS
Raptor Gaming
Power
Case
Mouse
Mouse Pad
Antec Quattro 1000
KXng - Modded for two tripple rads
Razer Mamba
Razer Goliathus Control
View all
hide details
CPU
Motherboard
Graphics
RAM
Q6700 @ 3.6 @ 1.39
EVGA 780i
2 x XFX 8800 GTX OC'd 650/1504/2050
OCZ 4GB (4x1GB) Reaper @ 1067
Hard Drive
OS
Monitor
Keyboard
Samsung SpinPoint F1 1TB
Vista Ultimate 64 bit
HP LP2475w 24" H-IPS
Raptor Gaming
Power
Case
Mouse
Mouse Pad
Antec Quattro 1000
KXng - Modded for two tripple rads
Razer Mamba
Razer Goliathus Control
View all
hide details