Quote:
Originally Posted by
gd6noob
heres mine.. its my first REAL attempt at OCing at a good rig..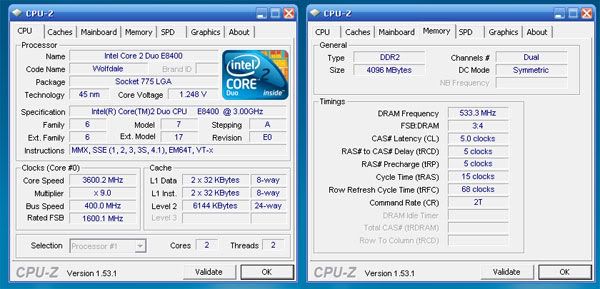 Any help would be great.. not looking for crank this to its full but somthing a little faster..
also my memory channel is not operating at dual channel.. on boot up it says something... i will find out and add in it in...
It's running in dual. 533 x 2(dual)=1066 You get it?
I'm sure I can give you a hand getting to 4GHz if you would like.
CPU
Motherboard
Graphics
RAM
3770K
Z77-UP7
MSI GTX 680 Twin 4 Gig
G.Skill Trident X 2600's and some Dom's Hypers
Hard Drive
Cooling
OS
Monitor
Yes, lots of them.
LN2
The smallest one I can get!
Samsung 2333 HD 23"
Power
Case
Mouse
Mouse Pad
Corisar 1200 AX=1.21 jigawatts
Fractal Design/Dimastech
G5
Rocketfish
View all
hide details
CPU
Motherboard
Graphics
RAM
3770K
Z77-UP7
MSI GTX 680 Twin 4 Gig
G.Skill Trident X 2600's and some Dom's Hypers
Hard Drive
Cooling
OS
Monitor
Yes, lots of them.
LN2
The smallest one I can get!
Samsung 2333 HD 23"
Power
Case
Mouse
Mouse Pad
Corisar 1200 AX=1.21 jigawatts
Fractal Design/Dimastech
G5
Rocketfish
View all
hide details