Quote:
Originally Posted by
GDP
Damn you just blew my mind and made me feel stupid XD Interesting stuff. So my Q6600 with 333x9 ratio and with DDR2 800 is 1:1 meaning its syncd.

Now when I look into cpuz I have a FSB of 1333 ........... no wait im lost.
He is just saying "IF" you where running your Q6600 at 400FSB (overclocked) and DDR2 800 ram (at stock), you would be running 1:1. 1:1 is when your RAM runs at the same speed as your FSB. So at 1333 (333 FSB) your ram would be 1:1 if it was set to DDR2 667.
Here are 2 screenshots for comparison from similar setups I ran. Using the same FSB, same CPU (OC'ed) ans an ASUS X38/X48 chipset, here are the reults:
ASUS Rampage Formula X48 with DDR2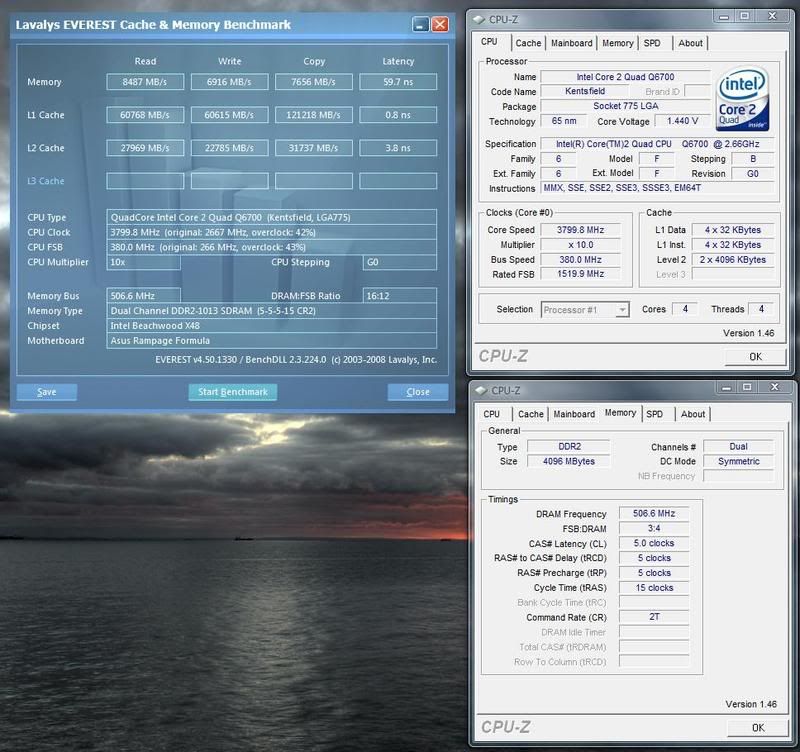 ASUS Maximus Extreme X38 with DDR3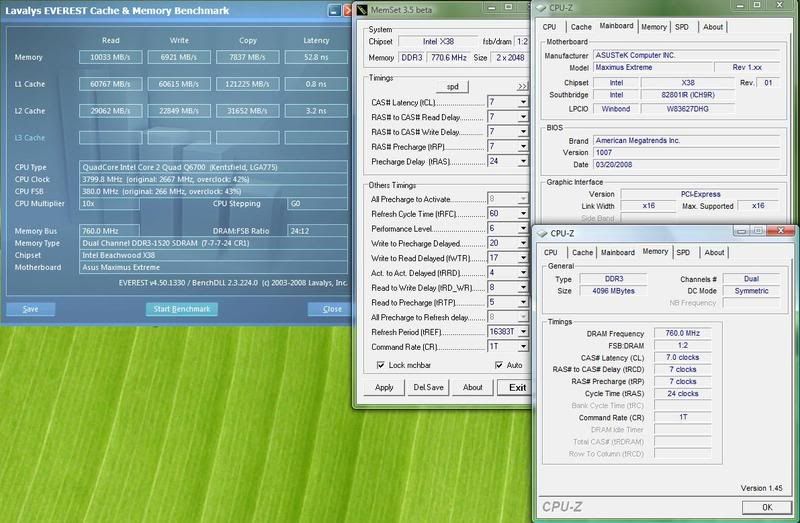 From my personal experience, I prefer DDR2 (but I blame the Maximus Extreme for it's bugs).