Wanted to share a working mod on my CM Haf for your thoughts. Please excuse the nasty pic - came from my cell phone rather than my camera.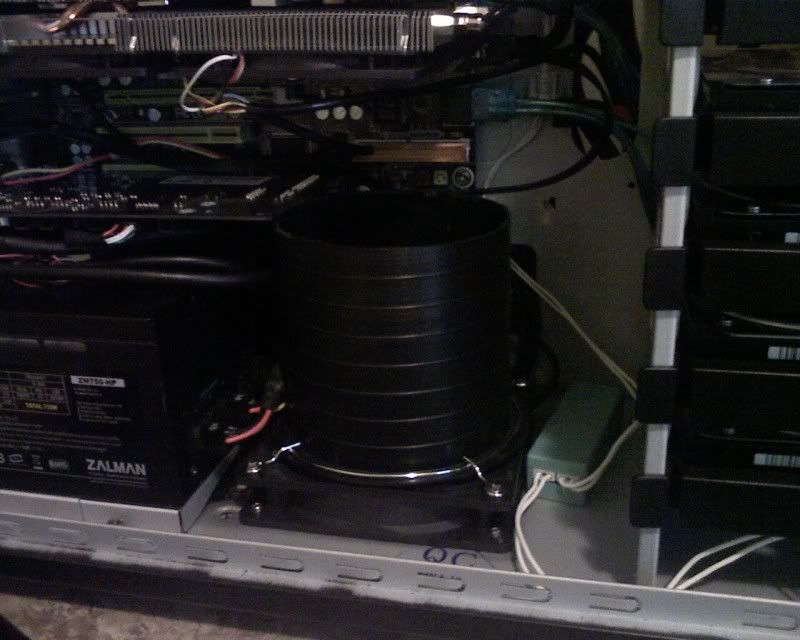 What this is a air duct attached to the top of a fan (Scythe HS in this case) which could help feed the graphics card and duct air towards warmer components. The duct I had was easily trimmed to fit under my cards. If I was crossfiring / SLI I could shorten further with some ease.
What I've truly intended this for is to hide the slot next to the PS which this mod can do reasonably (no including the CFL transformer you can see in the pic).
Hopefully someone with better skills than I can think up some way to either incorporate this better or find some way to further mod (LEDs, etc.)