Hi BRI !
I was thinking of replacing the original side fan by 4 120mm... But after reading your post and seeing your blue fan... I'm thinking to go that way too...
What model is that big blue fan on the side? Is that 240mm ?
Thanks!
Quote:
Originally Posted by
BriSleep
I dunno. I put 4 120's on the side panel at first and it wasn't more than a month before I got sick of the whirring. When they were in there the air could only come out the front bay grill and those down pointing vents on the sides. After, the case is a whole lot quieter and the cpu temp dropped 7c right away!
I replaced them with the big blues: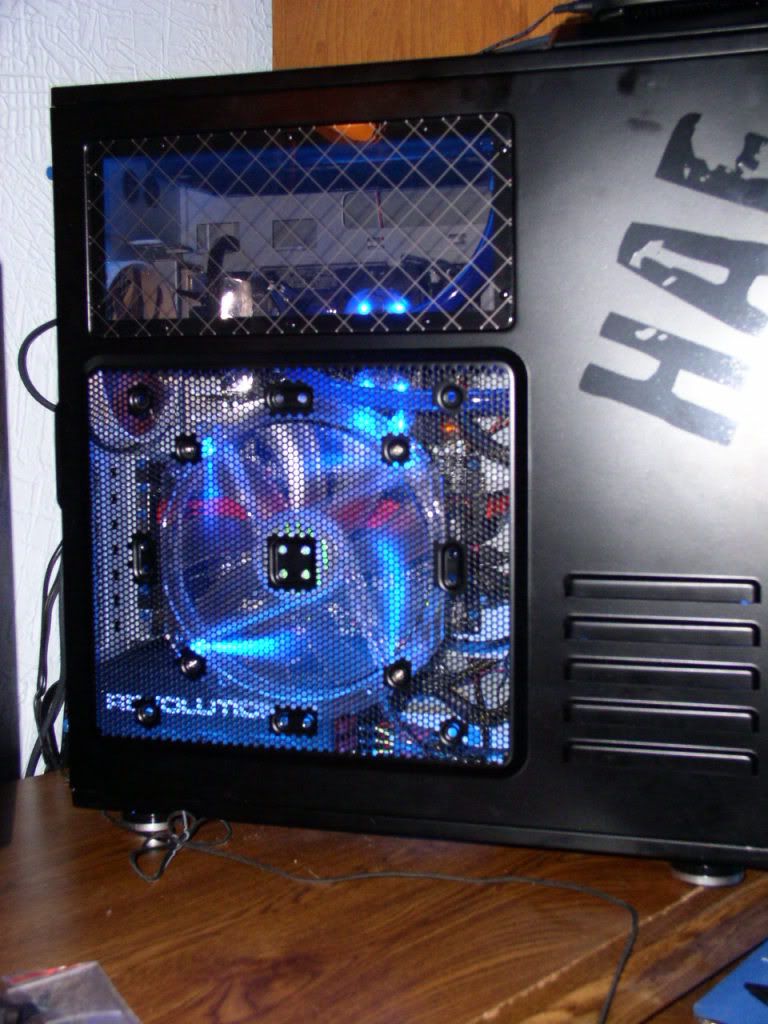 If you gotta have them get Gentle Typhoon 1850's. Can't reccomend a controller, I don't like them.
CPU
Motherboard
Graphics
RAM
i7-930
Asus P6T (not deluxe)
Asus EAH5770
Kinston ValueRam HyperX 6Gb DDR3-1333
Hard Drive
Optical Drive
OS
Monitor
WD Black Edition 1Tb
PIONEER DVR-218L
Windows 7 Pro (64 bits)
Samsung SyncMaster 226BW
Keyboard
Power
Case
Mouse
Logitech Access Keyboard 600
Corsair 650W
HAF 932
OCZ Equalizer
View all
hide details
CPU
Motherboard
Graphics
RAM
i7-930
Asus P6T (not deluxe)
Asus EAH5770
Kinston ValueRam HyperX 6Gb DDR3-1333
Hard Drive
Optical Drive
OS
Monitor
WD Black Edition 1Tb
PIONEER DVR-218L
Windows 7 Pro (64 bits)
Samsung SyncMaster 226BW
Keyboard
Power
Case
Mouse
Logitech Access Keyboard 600
Corsair 650W
HAF 932
OCZ Equalizer
View all
hide details