Here is a little guide to help you "Pencil Mod" your Asus 750i P5N-D. Helped me out a lot. Still a little vdrop but better than what it was. My vdroop is pretty much gone. I went from 1.525vcore to 1.475 and still coming down stable.
Also I can't take credit for finding this just putting it together so others can see where to do it. Maximus7724 (extremeoverclocking.com) recommended the right spot to do it.
Ok to the guide…
First find the EPU chip which is located at the top left of the first memory slot.
Just above the Epu chip there are 4 resisters. 2 vertical and 2 horizontal. You want to pencil the top of the 2 vertical resisters. Boom, you're done.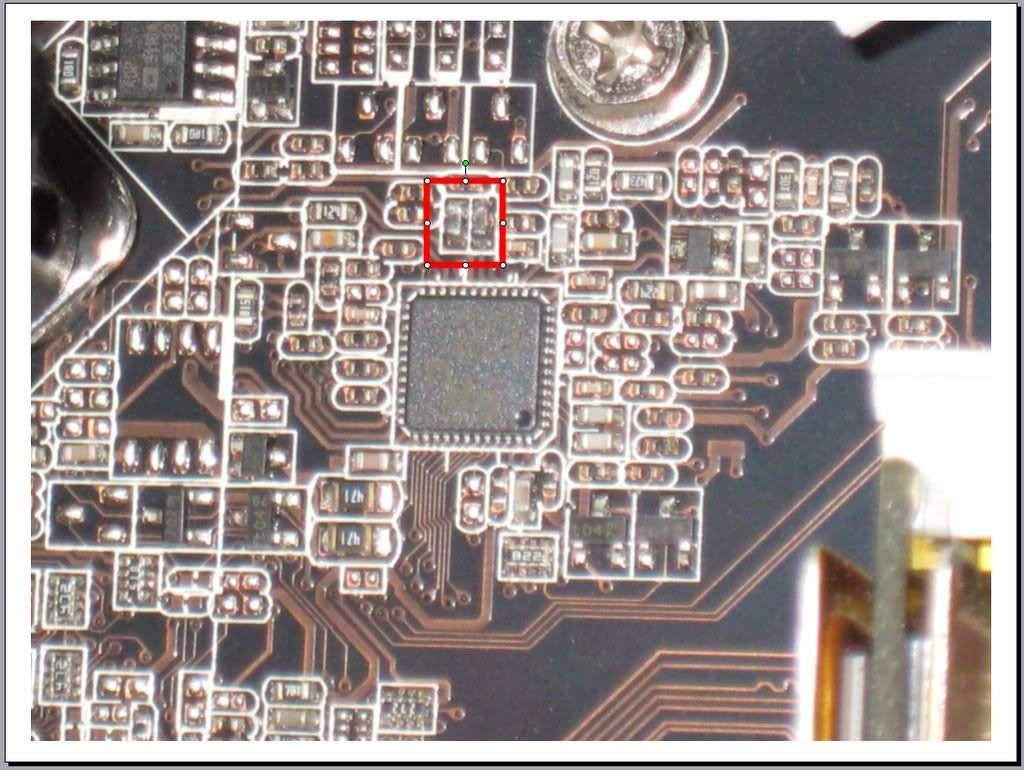 This helped me out quite a bit. I hope it helps you guys, too.
Results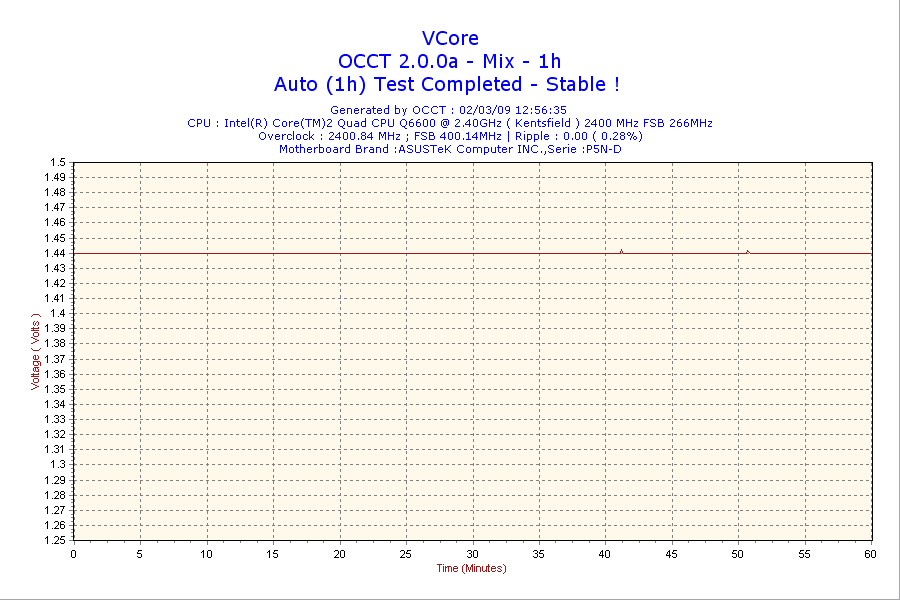 Edited by ljapilot - 3/2/09 at 10:11am
CPU
Motherboard
Graphics
RAM
i7 2600
Asus P8P67 Pro
Asus GTX 470 Fermi
8GB Corsair 1600
Hard Drive
Optical Drive
OS
Monitor
2 WD Black 1TB Raid 1
1 Lite On DVD Burner
Windows 7 Home 64bit
ASUS 25.5" 1900x1200
Power
Case
Xion Supernova 600W
Coolermaster Cosmos 1000
View all
hide details
CPU
Motherboard
Graphics
RAM
i7 2600
Asus P8P67 Pro
Asus GTX 470 Fermi
8GB Corsair 1600
Hard Drive
Optical Drive
OS
Monitor
2 WD Black 1TB Raid 1
1 Lite On DVD Burner
Windows 7 Home 64bit
ASUS 25.5" 1900x1200
Power
Case
Xion Supernova 600W
Coolermaster Cosmos 1000
View all
hide details