Parts update for the masses:
I recieved a package of watercooling supplies today.
First up - a D-Tek Fuzion rev 2 with quad core nozel insert (insert not installed in below images).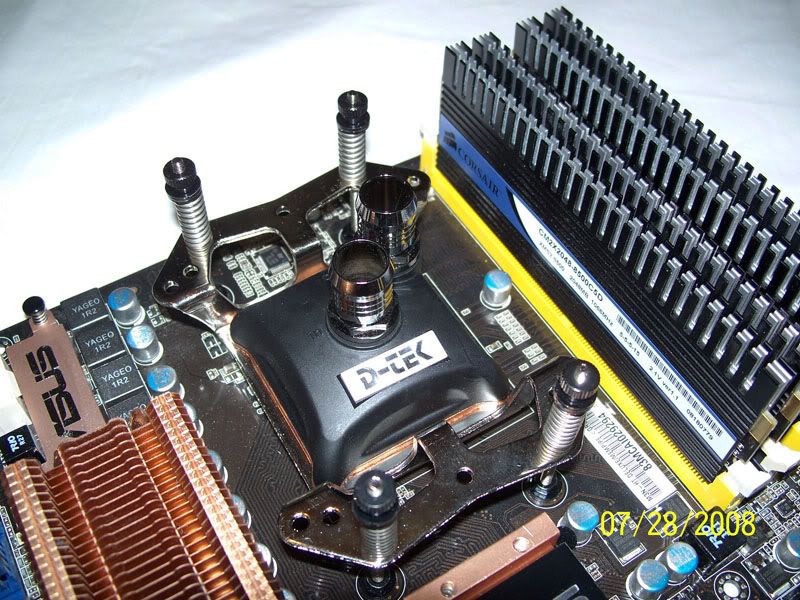 FeserOne Orange non-conductive coolant, I'd have preferred black but since I'll be using black tubing and no reservoir I don't see the difference... and neither will anyone else, hehehe.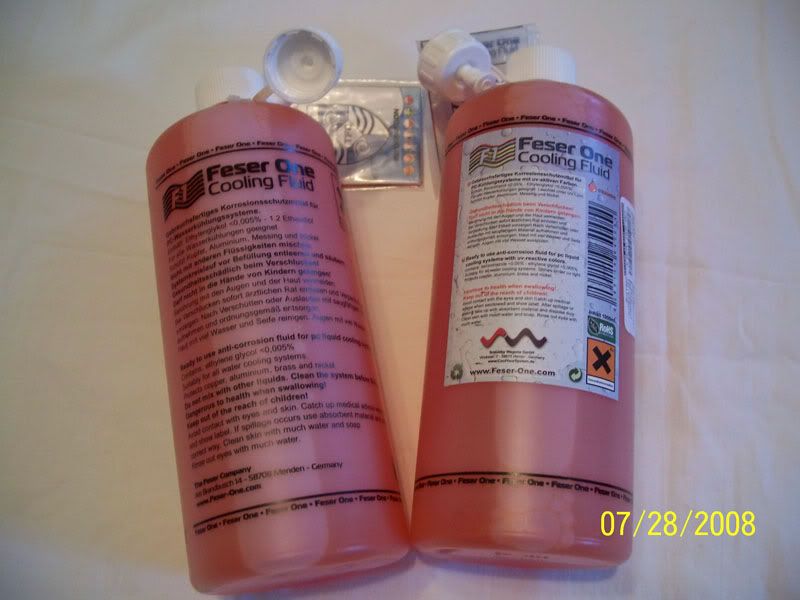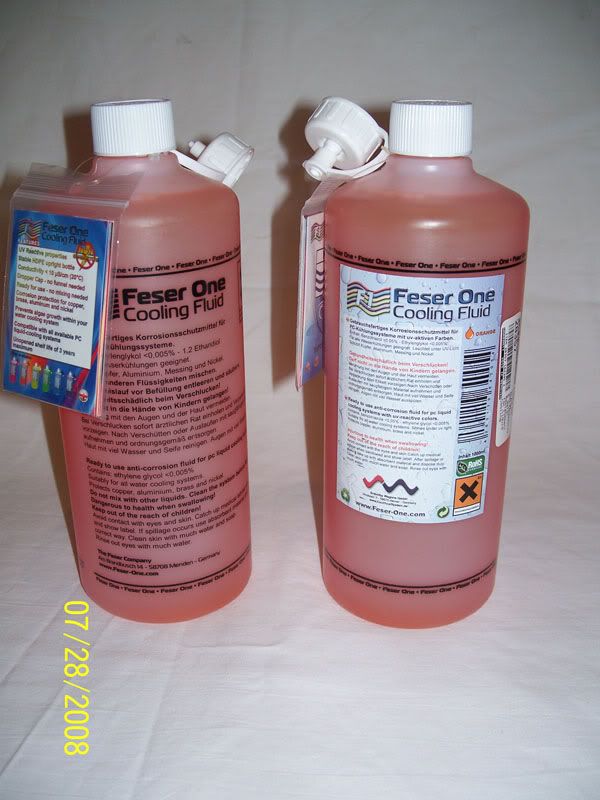 20x Bitspower Hig Flow 1/2 barbs - dark nickel plated edition.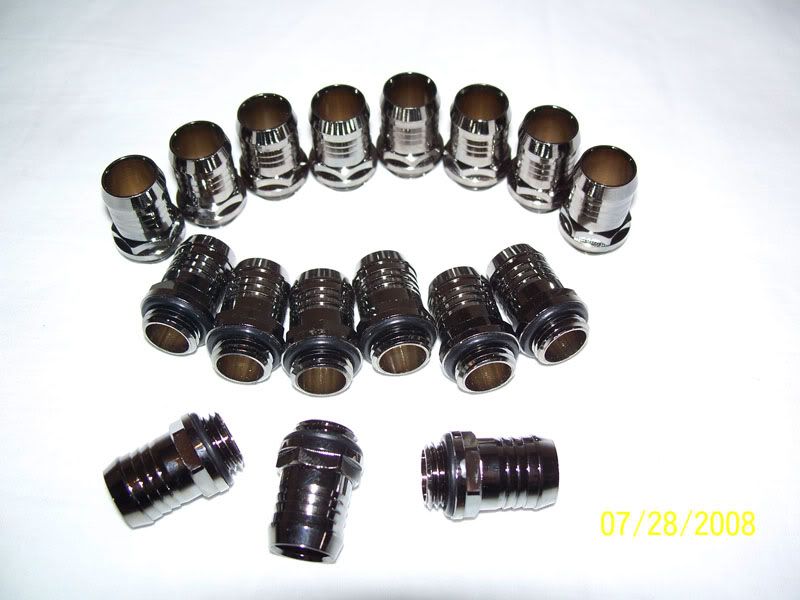 Here you can see the difference between the Bitspower fittings and the stock DangerDen and D-Tek ones.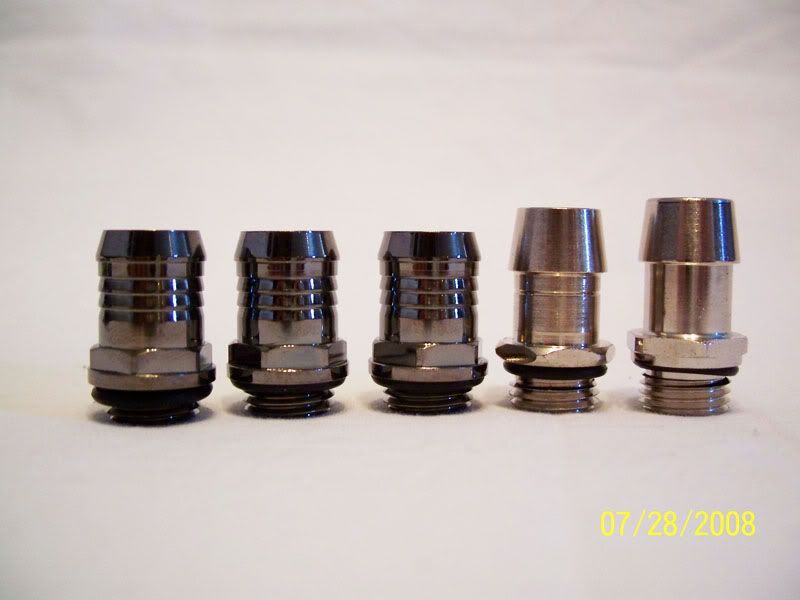 A Black DangerDen Fillport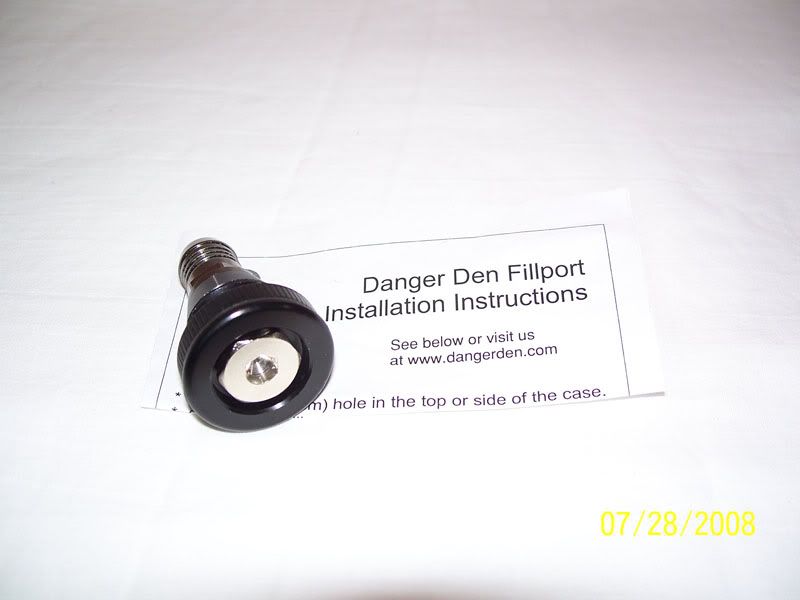 Last but most certainly not least... 15' of Opaque Black Primochill Primoflex 1/2ID tubing.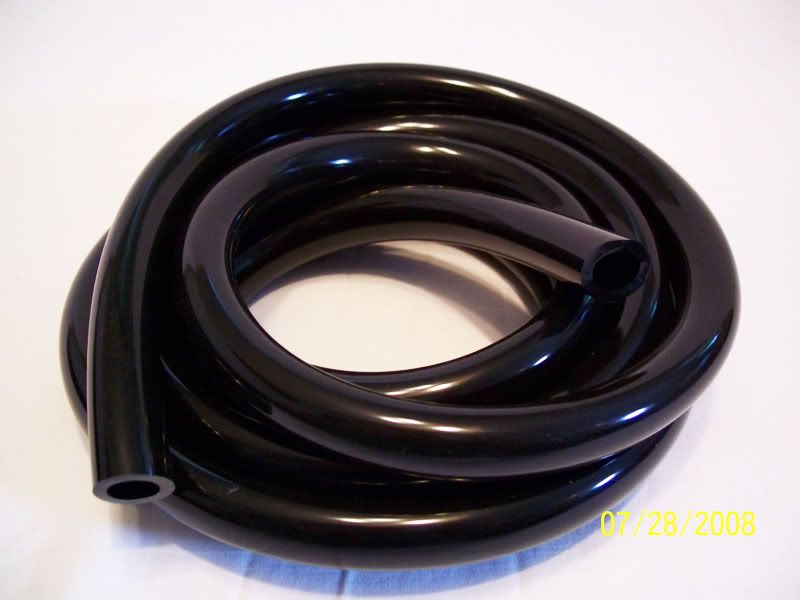 I was quite surprised by the width of the wall, I guess I don't have to worry about puncture leaks... too much.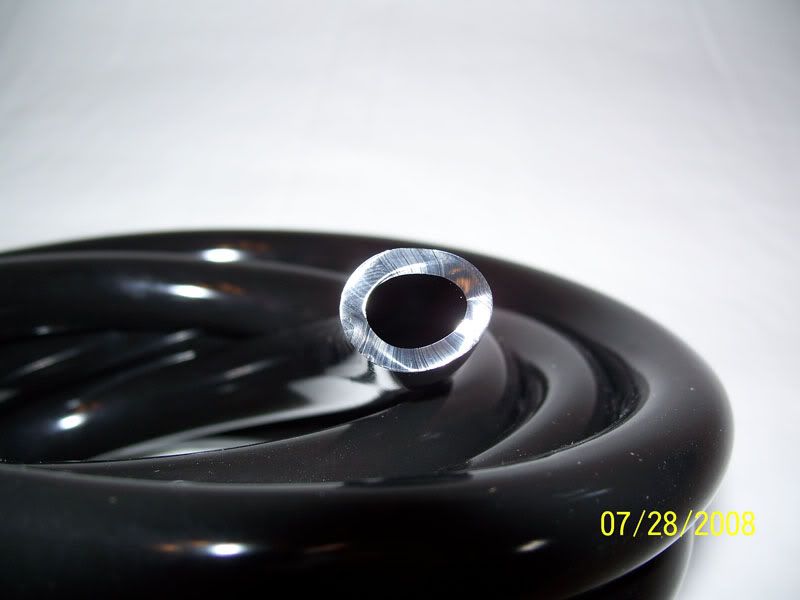 Yet another update for you all, I got a package in the mail form eVGA today. My -free- upgrade from the 9800GTXssc cards.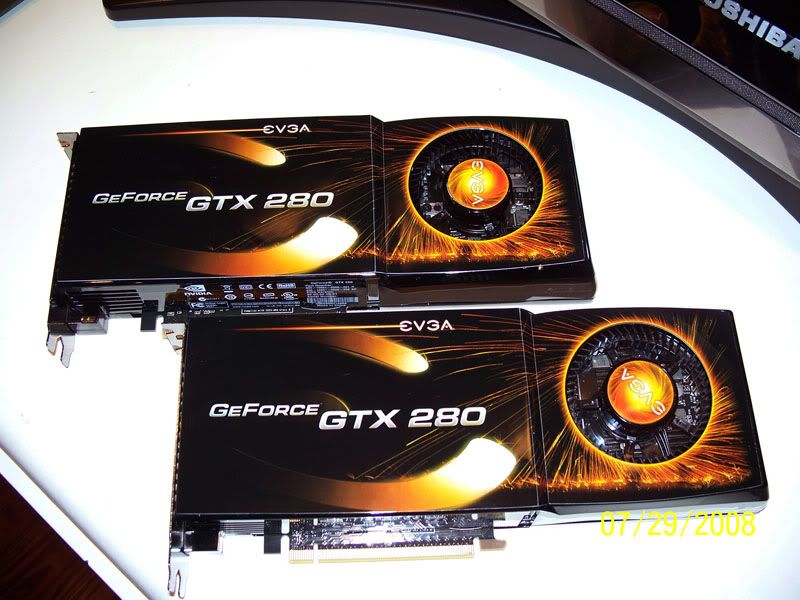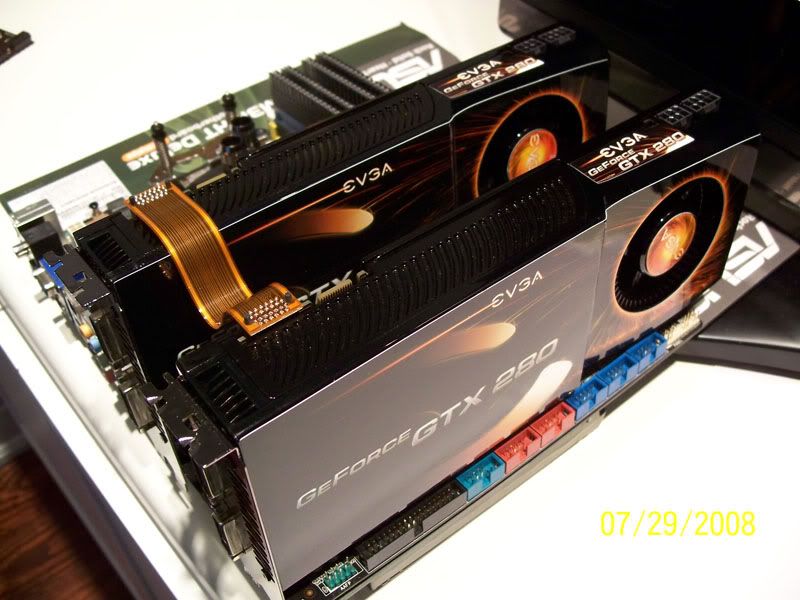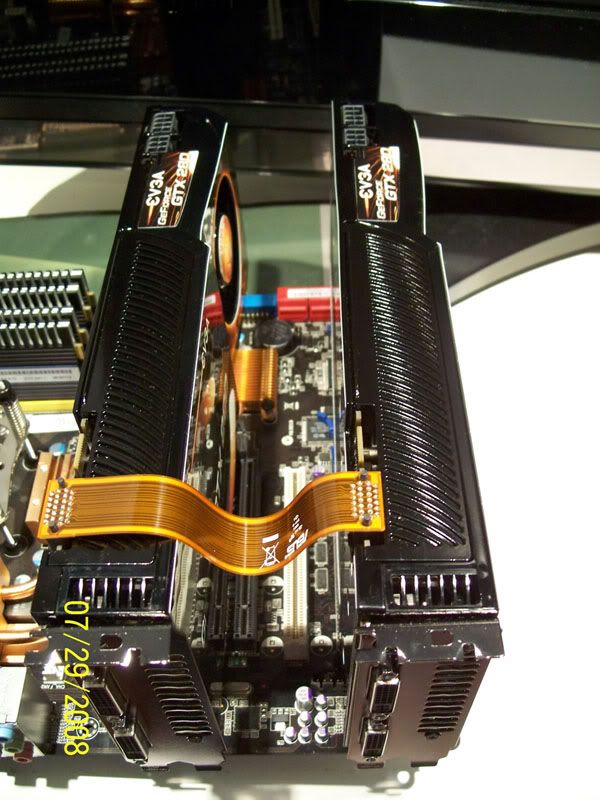 To go with this will be two of these: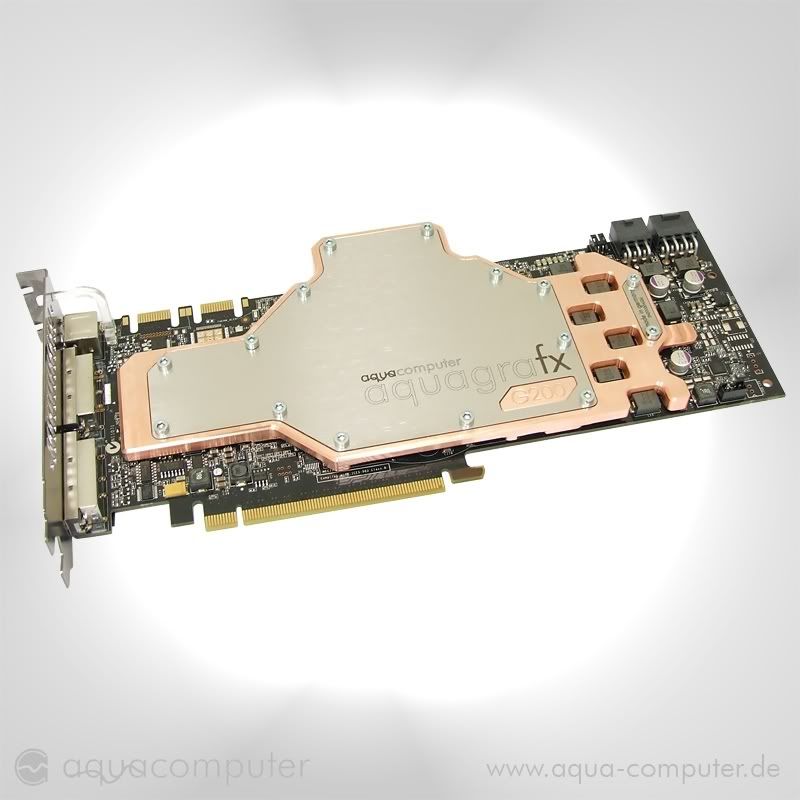 Only they wont be shipping for another 10-days.
Clearly nothing is sacred:
Naked GTX280's, and I must say that I have a new appreciation for nVidia engineering... the heatsink on these babies was nothing short of a work of art - engineering at it's best.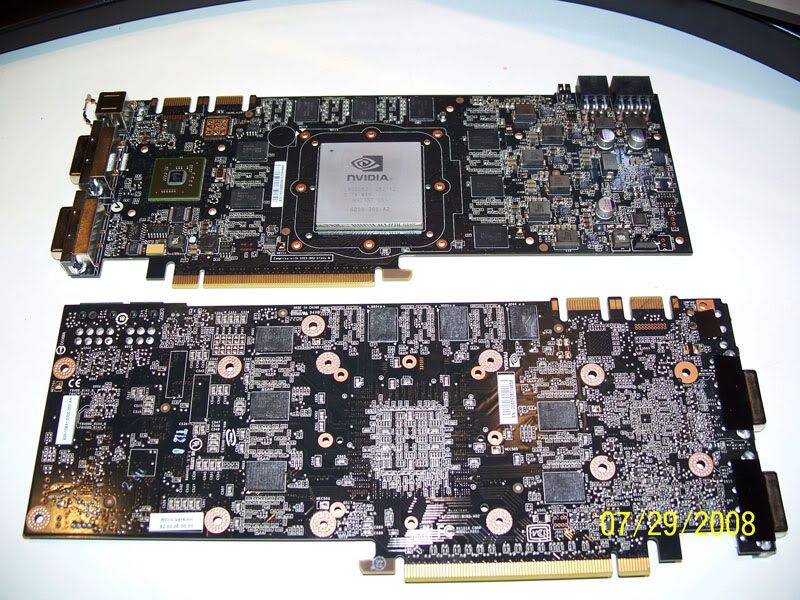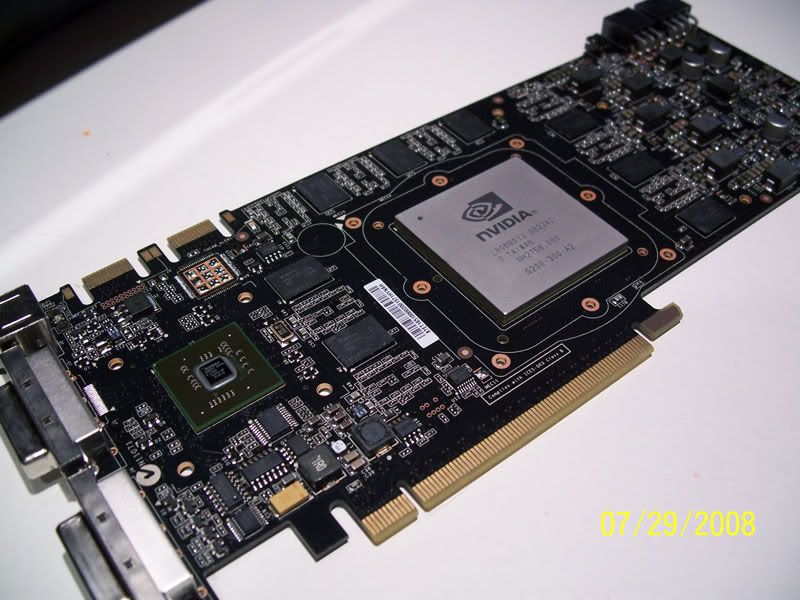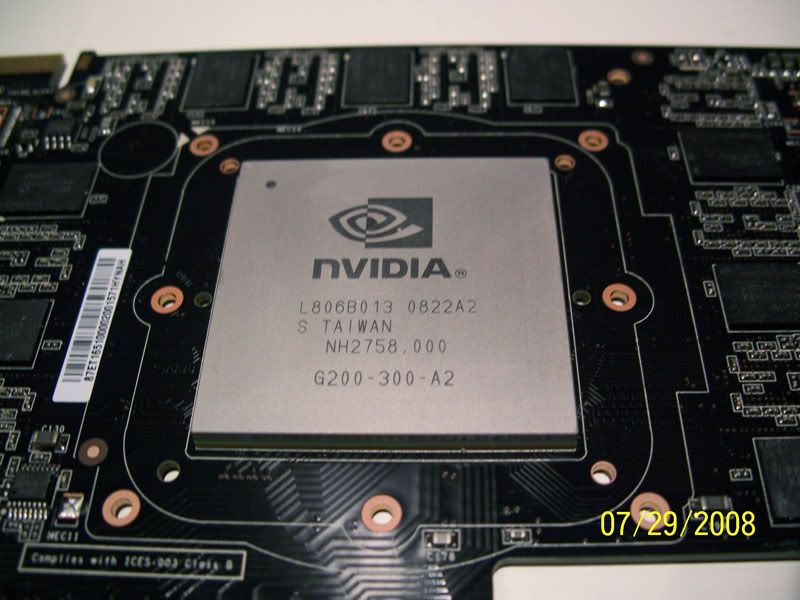 They are considerably lighter now only about 245grams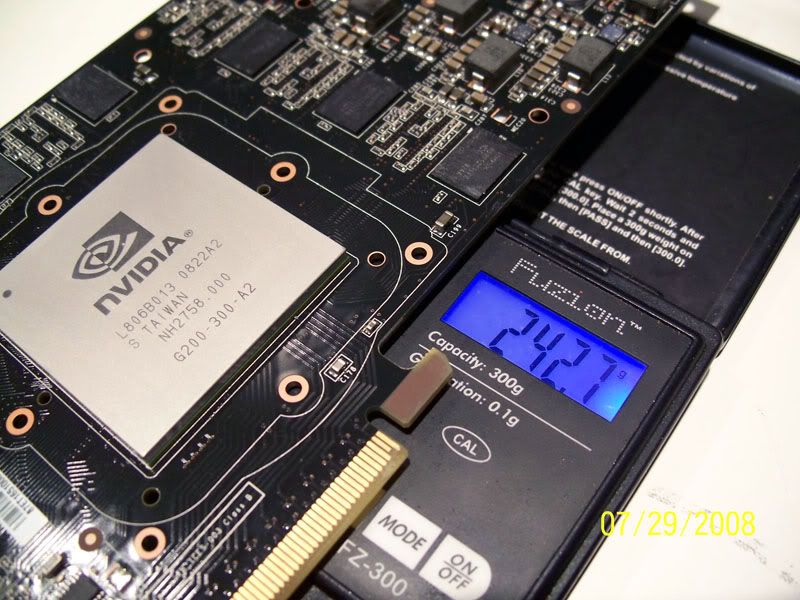 CPU
Motherboard
Graphics
RAM
AMD Phenom 9850
ASUS M3N-HT
2xeVGA GTX280SSC
8GB Corsair Dominator 1066mhz
Hard Drive
Optical Drive
OS
Monitor
G.Skill SSD 4x64GB on Highpoint RocketRAID 3510
Slimline Pioneer Slot Load DVD-RW
Windows 7
1x46" Toshiba, 2xViewSonic 19", 2xViewSonic 22"
Keyboard
Power
Case
Mouse
PrometheusCu Edition Apple Wireless Slim
Corsair HX1000
Lian-Li PC-A60C #294 of 300
MX510
Mouse Pad
-
View all
hide details
CPU
Motherboard
Graphics
RAM
AMD Phenom 9850
ASUS M3N-HT
2xeVGA GTX280SSC
8GB Corsair Dominator 1066mhz
Hard Drive
Optical Drive
OS
Monitor
G.Skill SSD 4x64GB on Highpoint RocketRAID 3510
Slimline Pioneer Slot Load DVD-RW
Windows 7
1x46" Toshiba, 2xViewSonic 19", 2xViewSonic 22"
Keyboard
Power
Case
Mouse
PrometheusCu Edition Apple Wireless Slim
Corsair HX1000
Lian-Li PC-A60C #294 of 300
MX510
Mouse Pad
-
View all
hide details