I decided to finally fabricate the mount for the Pico-ITX waterblock/pump.
First I made a prototype from cardstock at 1:1 scale.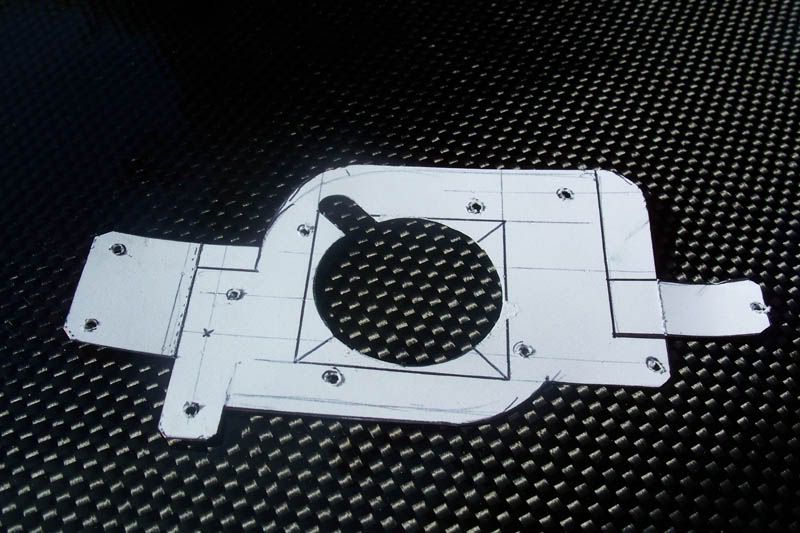 The I busted out the dremel and attacked a scrap piece of aluminum - left over from an old Lian-Li mod.
After an hour or so of hand filing, a couple quick bends, and a few holes drilled we get this:
It's then mounted to the pump/waterblock:
If you'll recall I did some modification to the
stock Pico heatsink
. I've now finished off these mods with a few counterbored holes: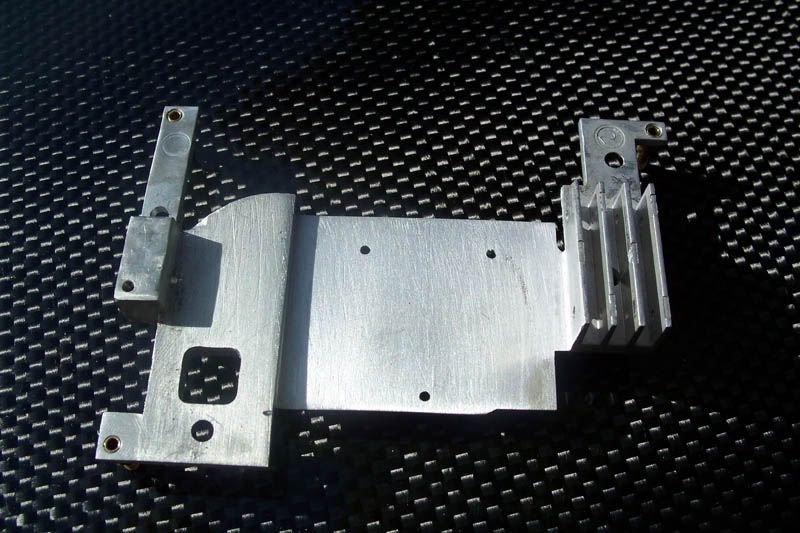 The waterblock is installed onto the stock heatsink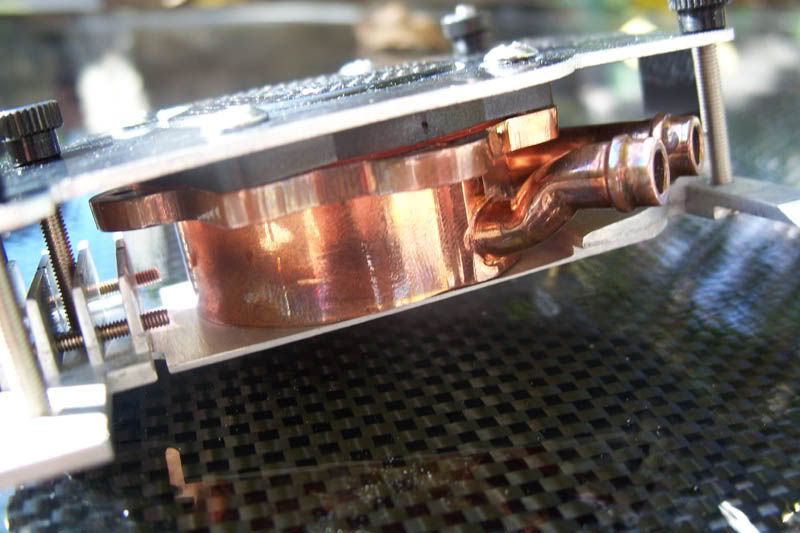 Finally this entire assembly is mounted to the Pico-ITX board - which is already mounted onto a bracket holding its PSU/IO/HDD. The entire thing can now be mounted into a standard 5 1/4" drive bay.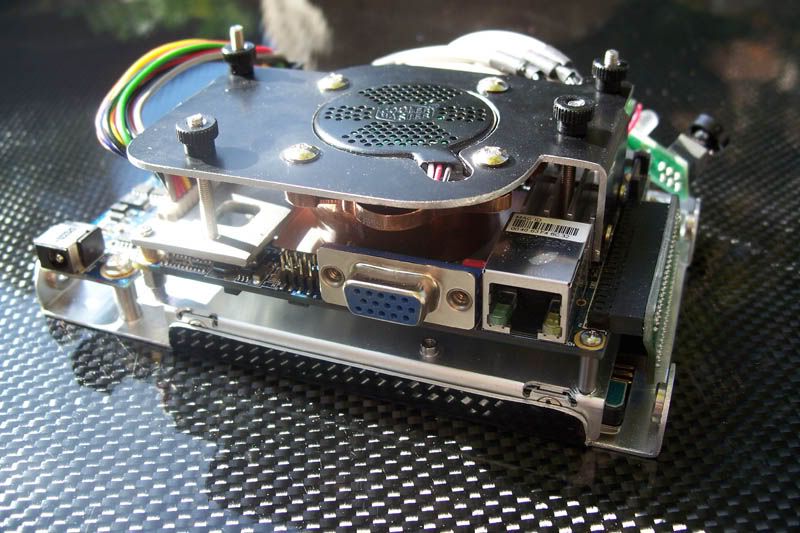 The whole thing still needs some final edge cleaning and most likely a coat of black paint - other than that she's all done.
Thanks for reading - more to come soon.
CPU
Motherboard
Graphics
RAM
AMD Phenom 9850
ASUS M3N-HT
2xeVGA GTX280SSC
8GB Corsair Dominator 1066mhz
Hard Drive
Optical Drive
OS
Monitor
G.Skill SSD 4x64GB on Highpoint RocketRAID 3510
Slimline Pioneer Slot Load DVD-RW
Windows 7
1x46" Toshiba, 2xViewSonic 19", 2xViewSonic 22"
Keyboard
Power
Case
Mouse
PrometheusCu Edition Apple Wireless Slim
Corsair HX1000
Lian-Li PC-A60C #294 of 300
MX510
Mouse Pad
-
View all
hide details
CPU
Motherboard
Graphics
RAM
AMD Phenom 9850
ASUS M3N-HT
2xeVGA GTX280SSC
8GB Corsair Dominator 1066mhz
Hard Drive
Optical Drive
OS
Monitor
G.Skill SSD 4x64GB on Highpoint RocketRAID 3510
Slimline Pioneer Slot Load DVD-RW
Windows 7
1x46" Toshiba, 2xViewSonic 19", 2xViewSonic 22"
Keyboard
Power
Case
Mouse
PrometheusCu Edition Apple Wireless Slim
Corsair HX1000
Lian-Li PC-A60C #294 of 300
MX510
Mouse Pad
-
View all
hide details