Day 5: Some new goodies!
This case can fit everything, including the kitchen sink!
Swiftech MCR-220 rad for the NB and RAID card!
The fans go underneath the case, and still have room for airflow!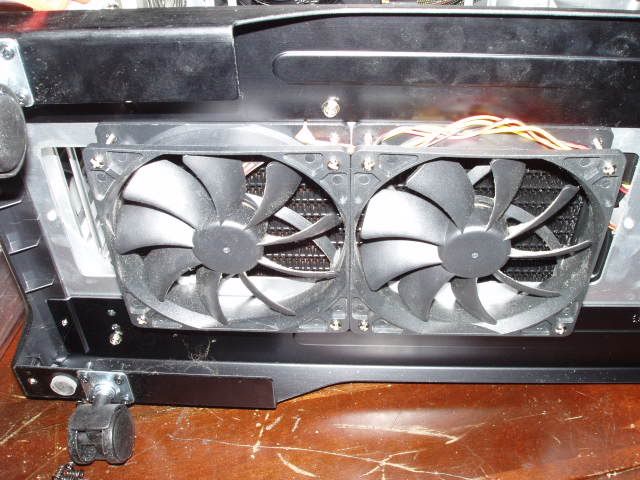 And because I'm impatient with the RMA, and I really, really don't trust ASUS, I just bought a new mobo. I'll sell the other one if they accept to RMA it (newegg didn't!).
Inside it's MB block
Check this out - some serious pumpage
New motherboard in place!
Only thing that sucks is it looks like I won't be able to get to any of the plugs at the bottom.
I'm also waiting on a regular CPU block to try this board out for a while before insulating it. No sense in wasting another wad of cash....