Hey update!
First off, Modders-Inc showed interest in me and now they are featuring me on their front page and featured rigs section.
Front Page
Featured Rigs Page
Also! Custom PC Mag/bit-tech.net has shown interest in me and want to feature my mod. They requested a 1500 page paper all about my mod and a picture of me next to my mod. The paper is done and the pictures have been taken. I've got it down to 6 pictures I'm going to send so they can choose which one they want to use. I really like the 5th and 6th picture, but I'm sending the first 4 along if they want those instead. (and yes, you guys finally get to see me.
)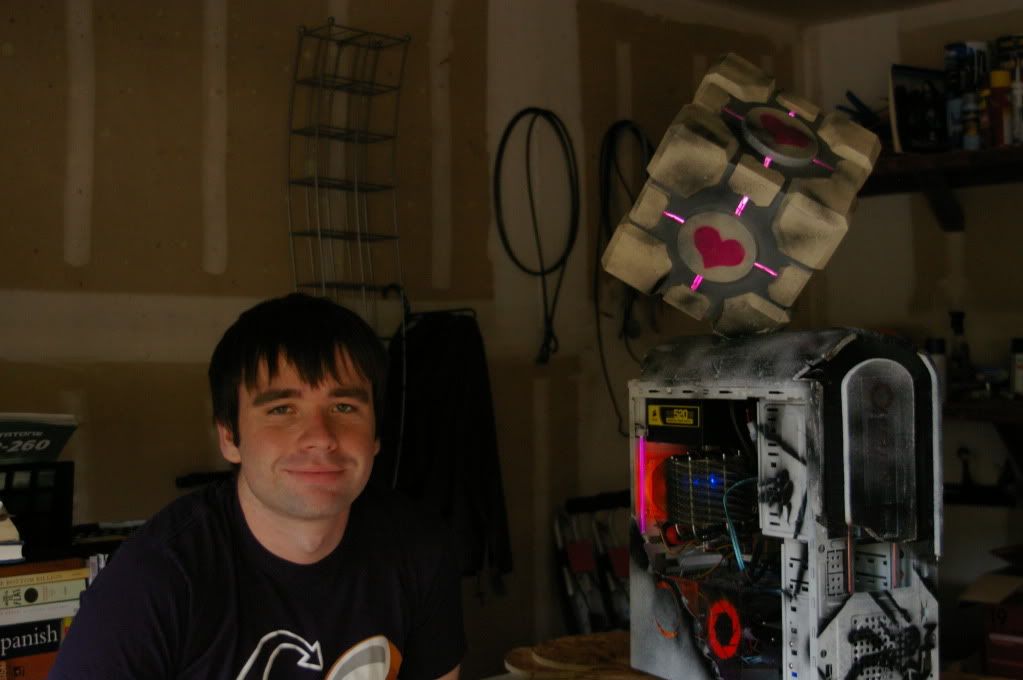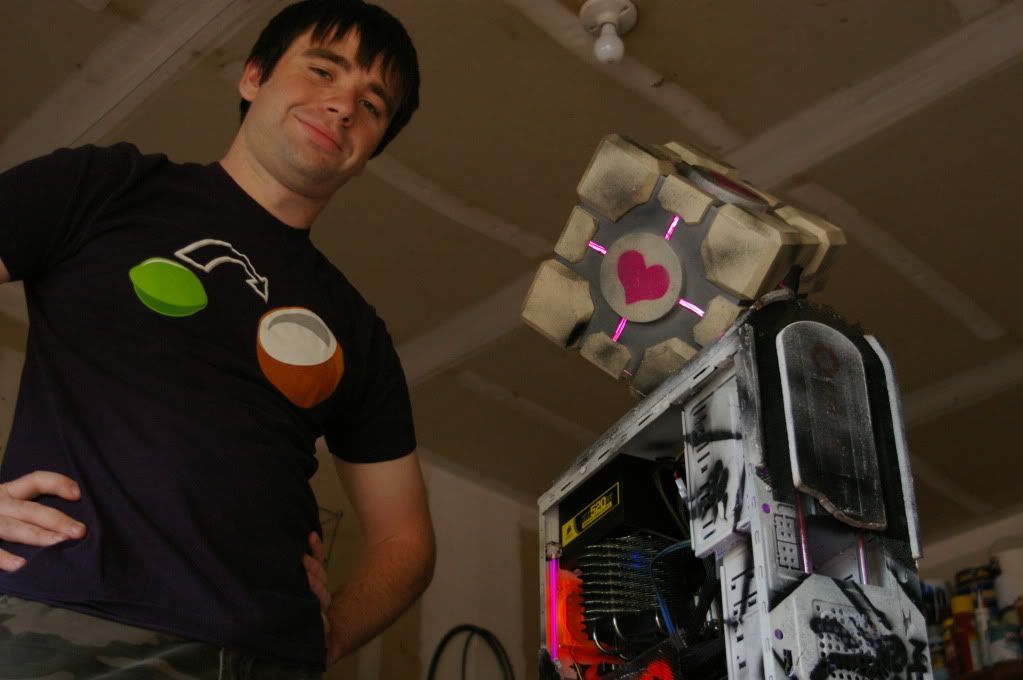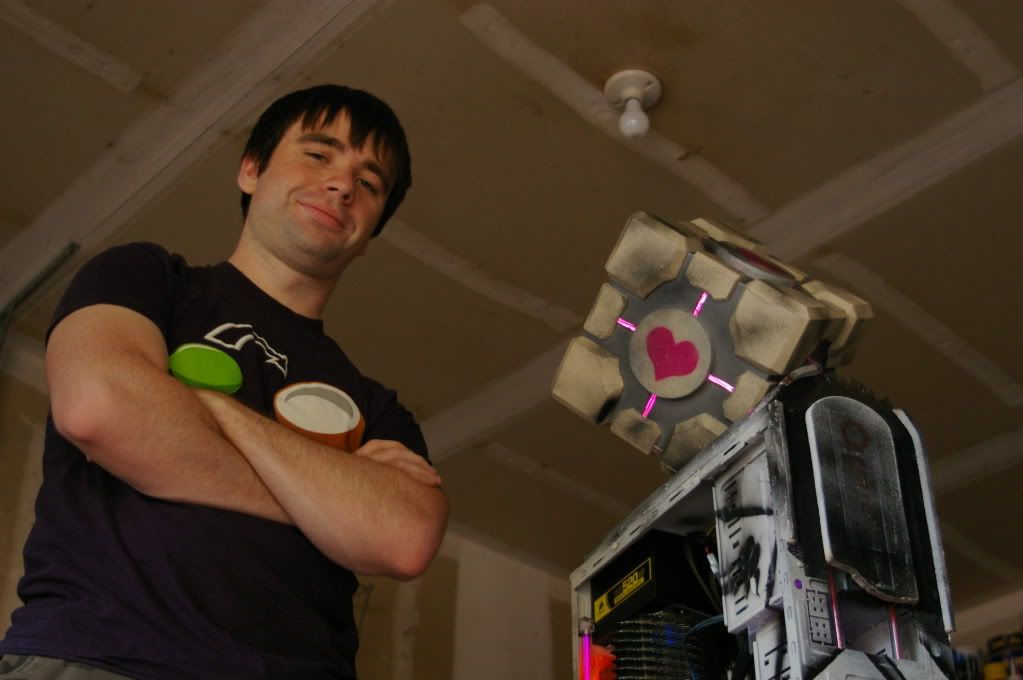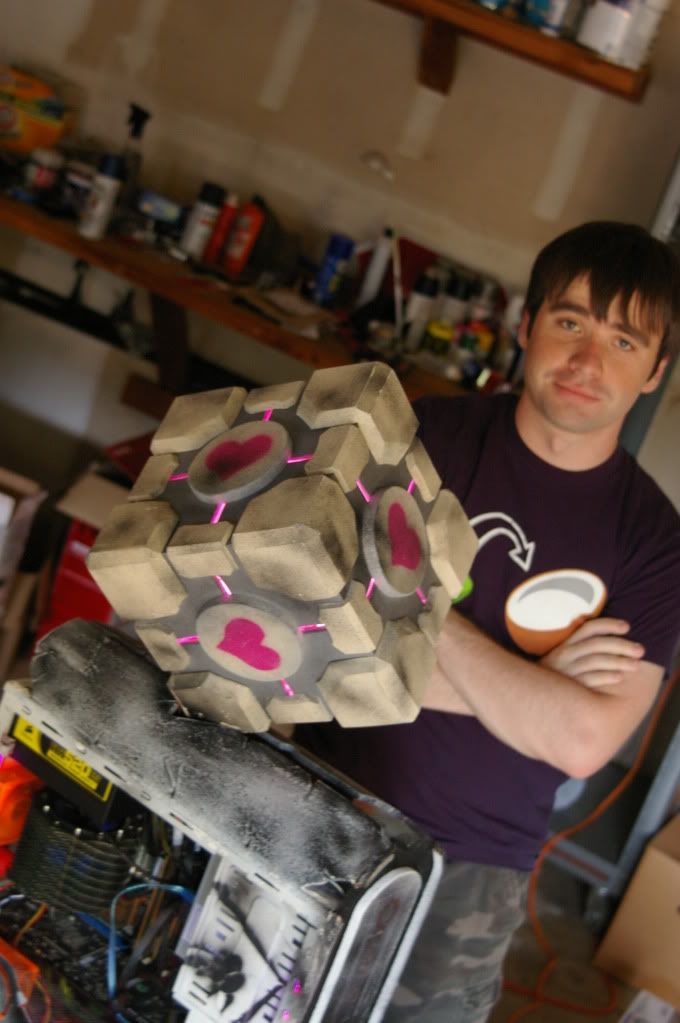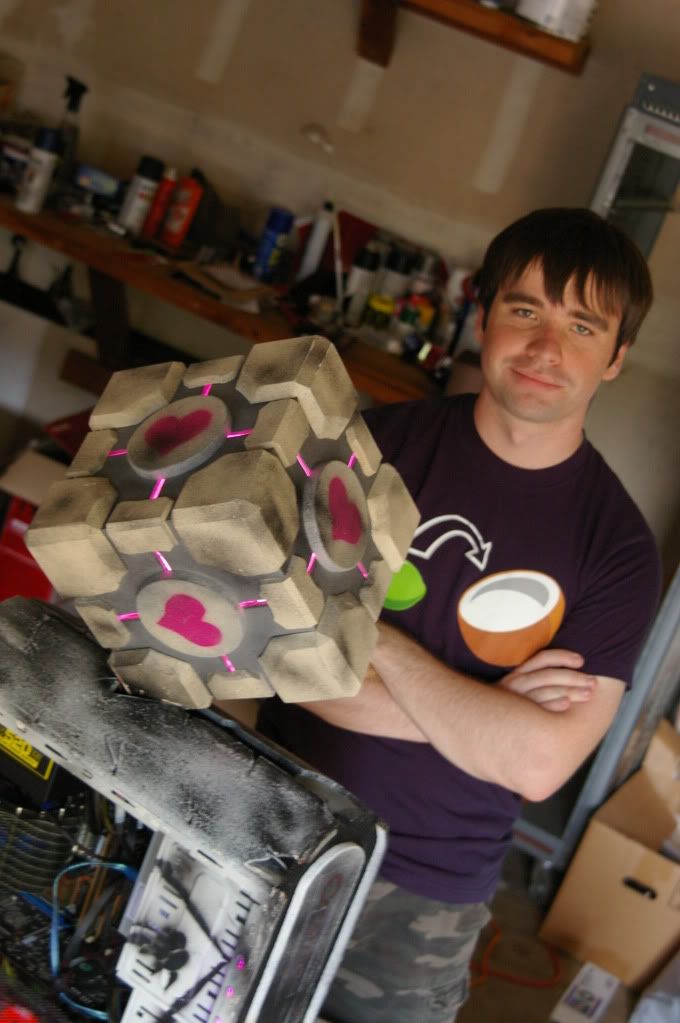 Lemme know what you guys think. I send out the email either tomorrow or Saturday.
Thanks for looking!
CPU
Motherboard
Graphics
RAM
e8400 3.6ghz C0
Asus P5Q Pro P45
9800GTX 512mb
8gb Crucial Ballistix 800
Hard Drive
Optical Drive
OS
Monitor
2x1tb Samsung RAID
Pioneer DVD-RW (vertical)
Vista x64
Spectre 24" LCD
Power
Case
Mouse
Corsair HX520 80Plus
Custom Portal Case (Completed)
Logitech MX700
View all
hide details
CPU
Motherboard
Graphics
RAM
e8400 3.6ghz C0
Asus P5Q Pro P45
9800GTX 512mb
8gb Crucial Ballistix 800
Hard Drive
Optical Drive
OS
Monitor
2x1tb Samsung RAID
Pioneer DVD-RW (vertical)
Vista x64
Spectre 24" LCD
Power
Case
Mouse
Corsair HX520 80Plus
Custom Portal Case (Completed)
Logitech MX700
View all
hide details