Yay for updates! Finals are over and I'm back home for the break. Now, between hanging out with the gf and all the holiday mumbo, I'll get to work on the case.
Unfortunately, if you look at the news, my area is covered in snow (which usually happens for a day or two, melts and then normal valley weather) and now that it's so cold, it has turned into sheets of ice and it's not going away. So, if the weather outside is frightful, I can't work in the garage because my father's new car can't be outside.
Nonetheless, I got the chance to work today. I decided to work on the top part and get it all "worn in." Sorry I don't have a before picture, but here's how the two pieces turned out after I cut and painted them.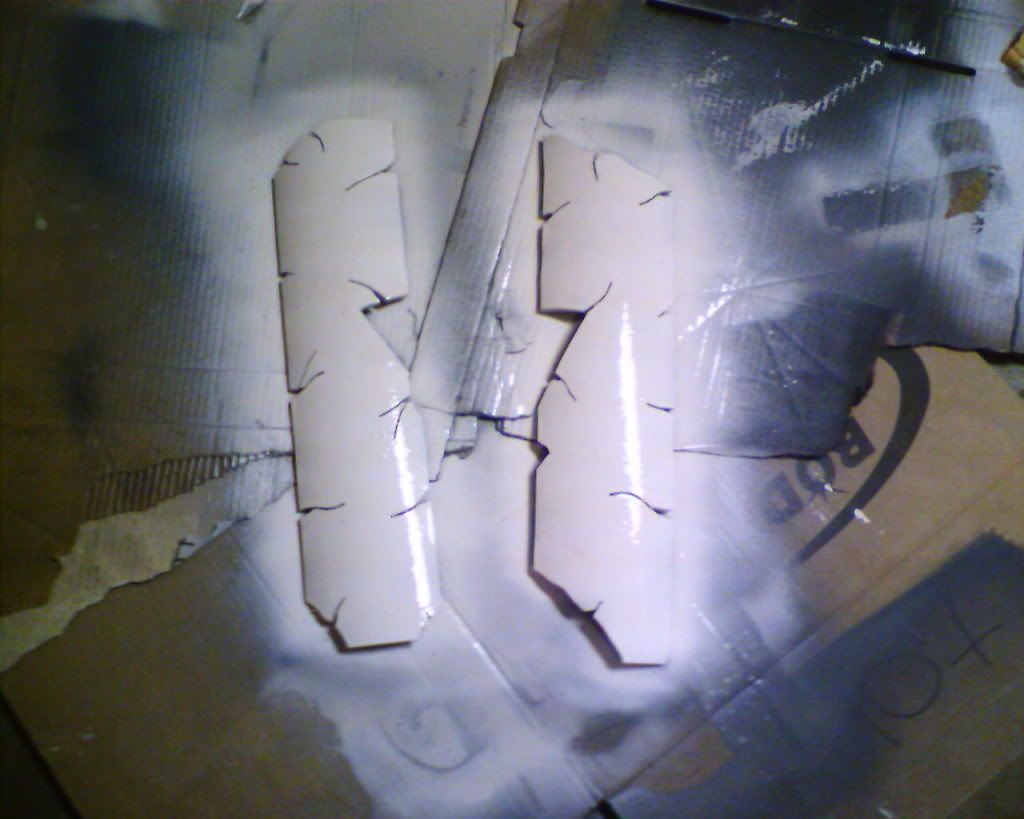 Ugh, you can't really see it in the picture, but I used red sharpie to draw the lines and it bled through the white. I tried to sand through the paint and get to the sharpie lines, but it was not worth trying to fix. Besides, after a couple extra coats of paint, it's not too bad I guess. When I paint black "soot" overspray, it'll be hardly noticeable.
Ok, here's after the paint dried and simply tapped onto the top. There's a box of staples and some napkins helping support the top.
I, then, proceeded to glue and plaster the top. The pink will turn white.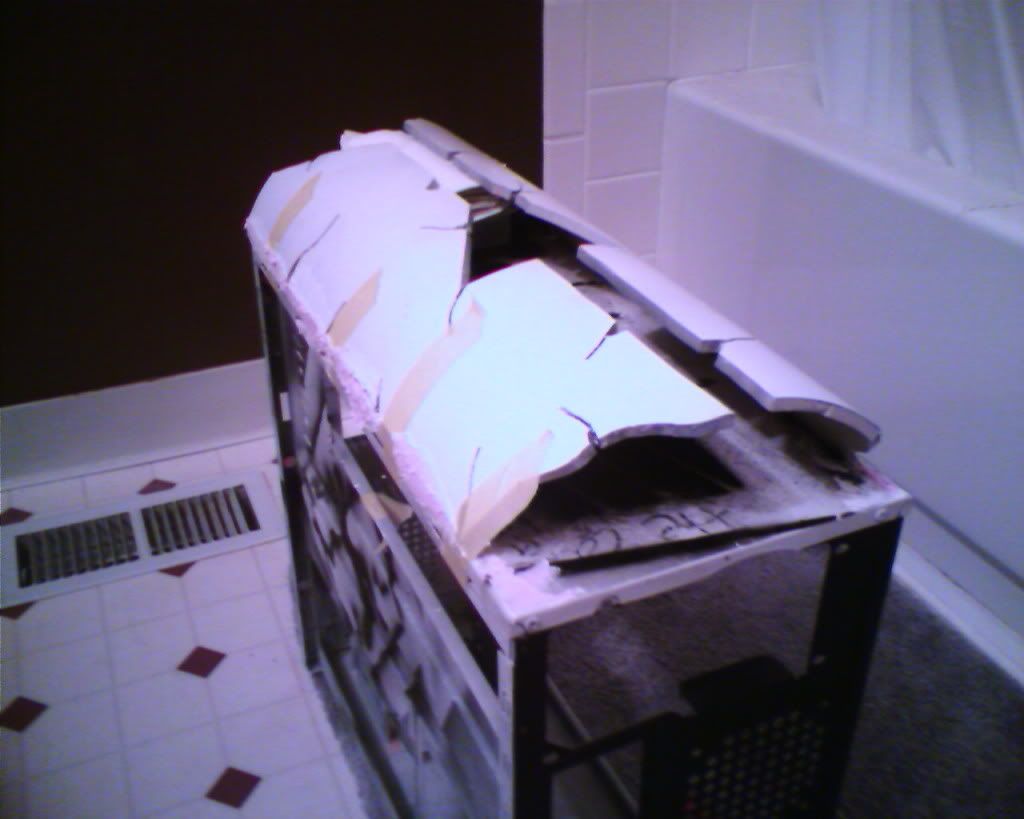 And ya, that's it for now. Like I said, it's been really cold lately. O, and some of you may be wondering why that oddly shaped triangle is cut out of the top pieces. Well, my friends, you'll just have to wait and see.
Edited by mcnaryxc - 12/16/08 at 3:58am
CPU
Motherboard
Graphics
RAM
e8400 3.6ghz C0
Asus P5Q Pro P45
9800GTX 512mb
8gb Crucial Ballistix 800
Hard Drive
Optical Drive
OS
Monitor
2x1tb Samsung RAID
Pioneer DVD-RW (vertical)
Vista x64
Spectre 24" LCD
Power
Case
Mouse
Corsair HX520 80Plus
Custom Portal Case (Completed)
Logitech MX700
View all
hide details
CPU
Motherboard
Graphics
RAM
e8400 3.6ghz C0
Asus P5Q Pro P45
9800GTX 512mb
8gb Crucial Ballistix 800
Hard Drive
Optical Drive
OS
Monitor
2x1tb Samsung RAID
Pioneer DVD-RW (vertical)
Vista x64
Spectre 24" LCD
Power
Case
Mouse
Corsair HX520 80Plus
Custom Portal Case (Completed)
Logitech MX700
View all
hide details