Another update by yours truly! (...pfft
)
Today, I decided to get started on my other side panel, but before I started, I got myself 'one of them fancy' rotary tools down at Walmart and wanted to try 'er out on cutting a couple notches out on the front for my CCFLs. Recalling what it looked like before: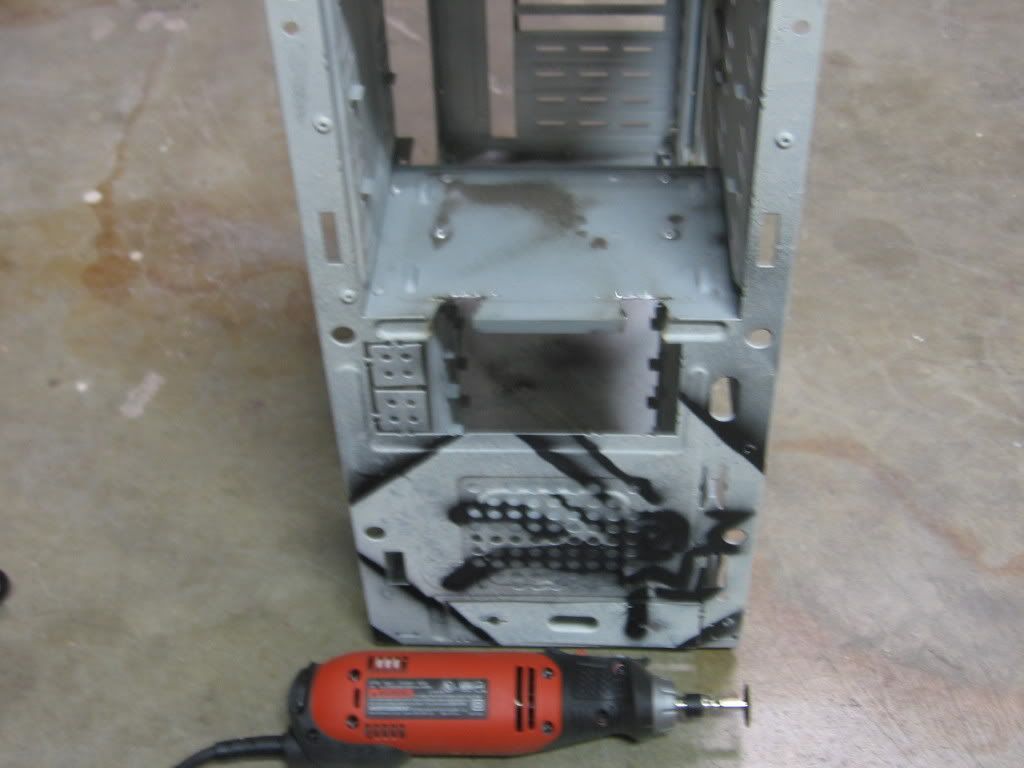 and then if you insert the cathodes...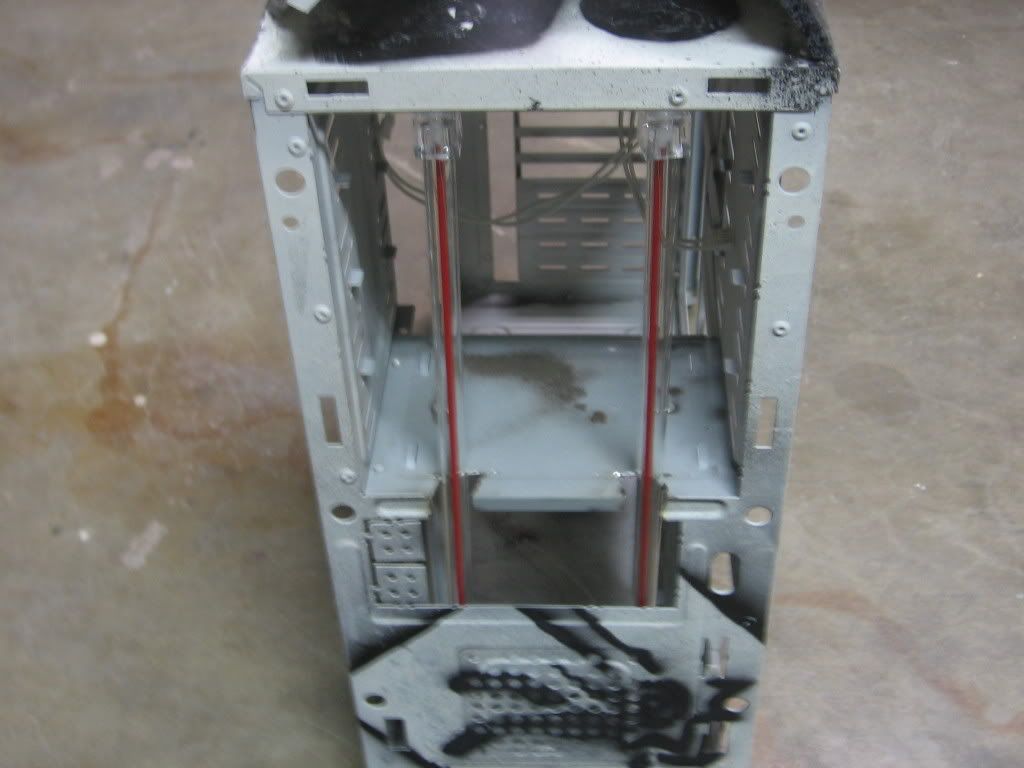 They fit! They'll be hiding behind the front piece so all that really bad cut work I did won't be seen.
So, I got started working on the other side panel. Here's what the side panel is supposed to look like not destroyed (referring back):
Quote:
Originally Posted by
mcnaryxc
O, and for the ASEC logo on the other side, I'm trying as best as I can to replicate the original ASEC case and so I'm trying to get my other side panel. So, it's gonna look something like this.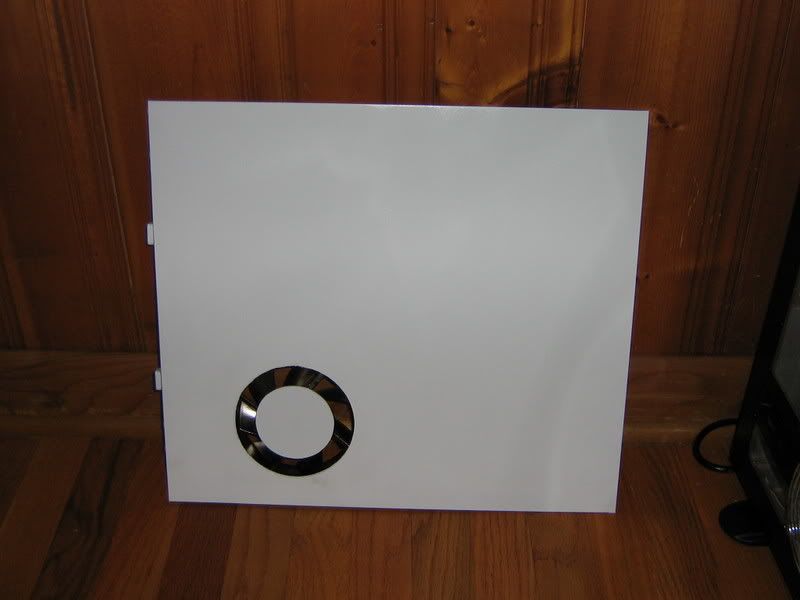 I was supposed to use my friend's 3" hole saw, come to find out he lost the key to the bit and I can't use it. Being that I'm not about to pay over $20 for a bit I'll only use once and might even break during the cutting, I looked at my compass, jigsaw and rotary tool and decided to...dare I say...freehand the circle.
I drew the circle out very carefully, cut it with the jigsaw very slow, and then rounded it with a rotary tool. It's the best I could do...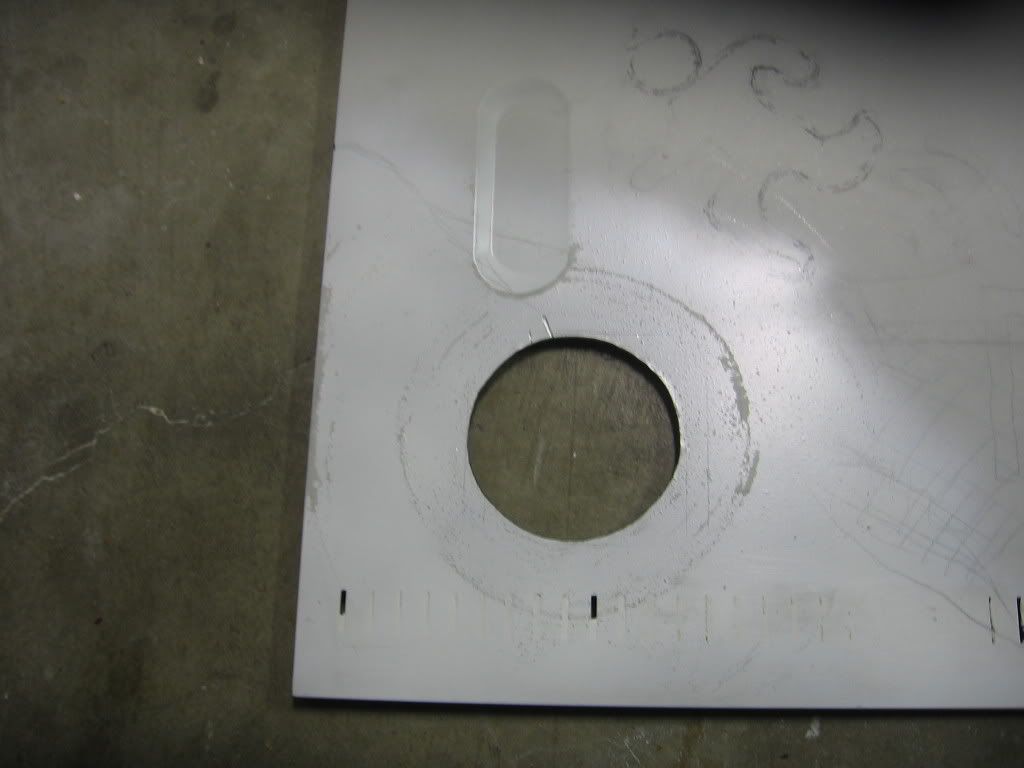 Then, I had another problem. I needed the smaller circle to cover the fan. There was no easy way to cut it. So, I thought, what about if I took a CD and cut it, spackled, and sanded. It would be a smooth, thick enough, circle. I did some practice cuts with the rotary on it and it seemed ok to use.
But then, I took the jigsaw to it, and within seconds, I yelled "S**t" and went back to the drawing board cause...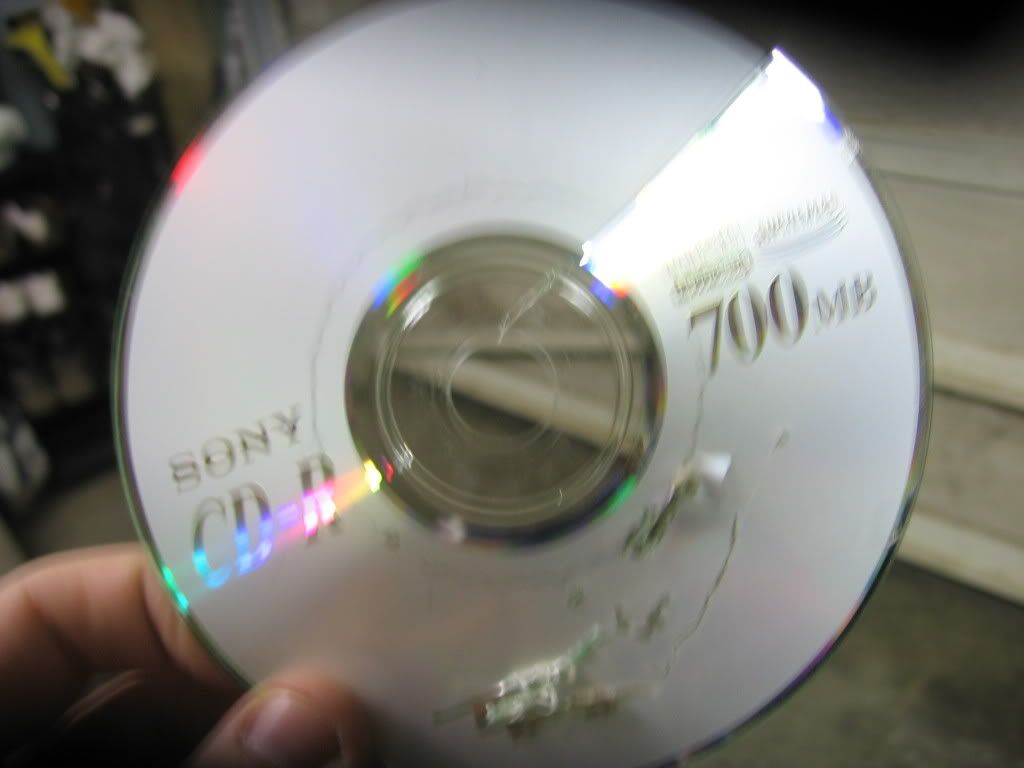 Alright, that didn't work. I needed something fairly thick. Looking at my golf stuff, I ran across one of my golf ball boxes and thought that would work too. Measured and cut a circle out.
It looked like it would work just fine.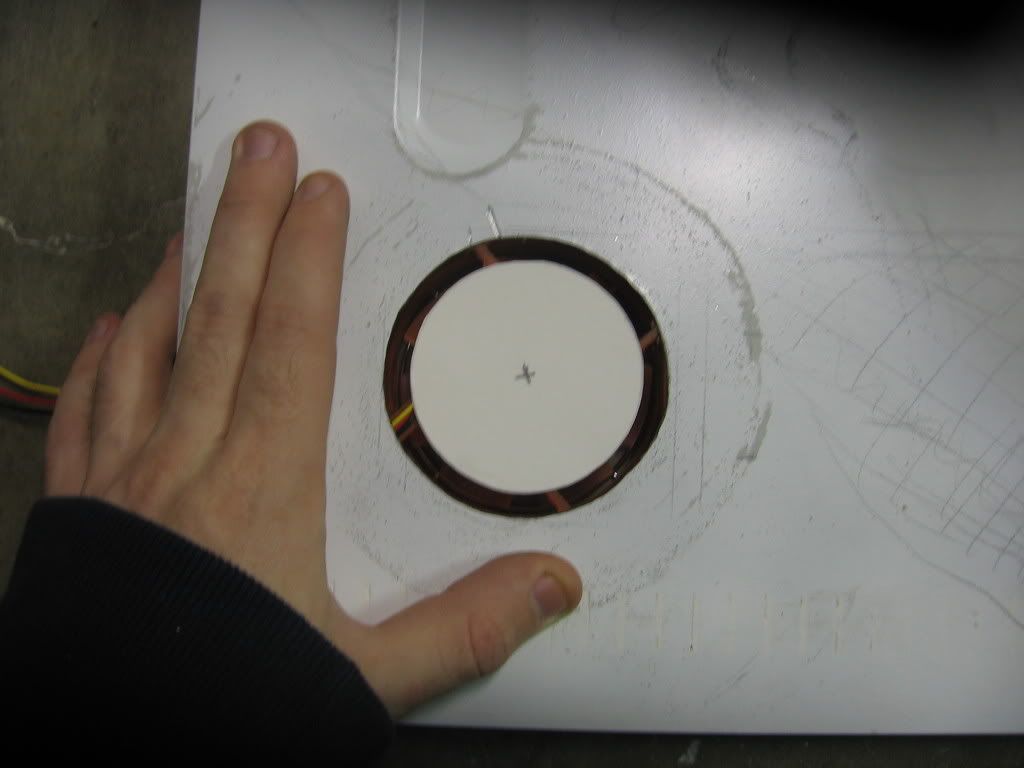 We'll have to see how well it paints up.
I was happy and decided it was time to do the damage. I drew a line and cut the metal with ease (finally).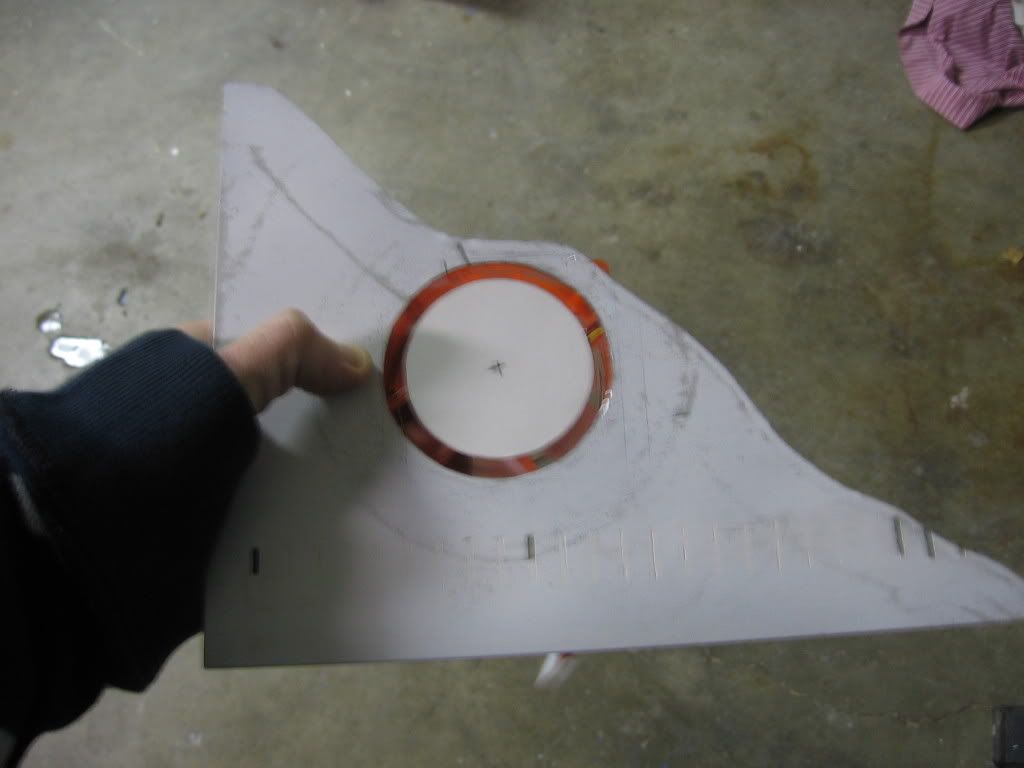 When I was cutting, some of the spackle I put over holes chipped out so I had to respackle the holes.
And that's where I am so far. Gotta wait for the spackle to dry. I'm not sleeping tonight so there should be another update or two today. Who knows lol.
Coming soon: Finishing the side panel w/mesh and paint
CPU
Motherboard
Graphics
RAM
e8400 3.6ghz C0
Asus P5Q Pro P45
9800GTX 512mb
8gb Crucial Ballistix 800
Hard Drive
Optical Drive
OS
Monitor
2x1tb Samsung RAID
Pioneer DVD-RW (vertical)
Vista x64
Spectre 24" LCD
Power
Case
Mouse
Corsair HX520 80Plus
Custom Portal Case (Completed)
Logitech MX700
View all
hide details
CPU
Motherboard
Graphics
RAM
e8400 3.6ghz C0
Asus P5Q Pro P45
9800GTX 512mb
8gb Crucial Ballistix 800
Hard Drive
Optical Drive
OS
Monitor
2x1tb Samsung RAID
Pioneer DVD-RW (vertical)
Vista x64
Spectre 24" LCD
Power
Case
Mouse
Corsair HX520 80Plus
Custom Portal Case (Completed)
Logitech MX700
View all
hide details