Woo! My first Intel build!
Decided to do a build log on this b/c chances are, im going to need help with OC'ing, so why not?
Here's the component's :
eVGA NForce 780i SLI FTW LGA775 motherboard
Intel Q9450/Q9650 or E8600 LGA 775 processor
eVGA GeForce GTX 260 - 216 Core video card
G.Skill DDR2 1066 2x2GB memory
Corsair TX 750w power supply
Western Digital 250GB SATA Hard Drive (OS)
2 x Seagate 1.5TB SATA Hard drives (storage)
Samsung 22x SATA DVD Burner
Xigmatek S1283 Heatsink w/ bolt down retention bracket
Lian-LI PC-7F case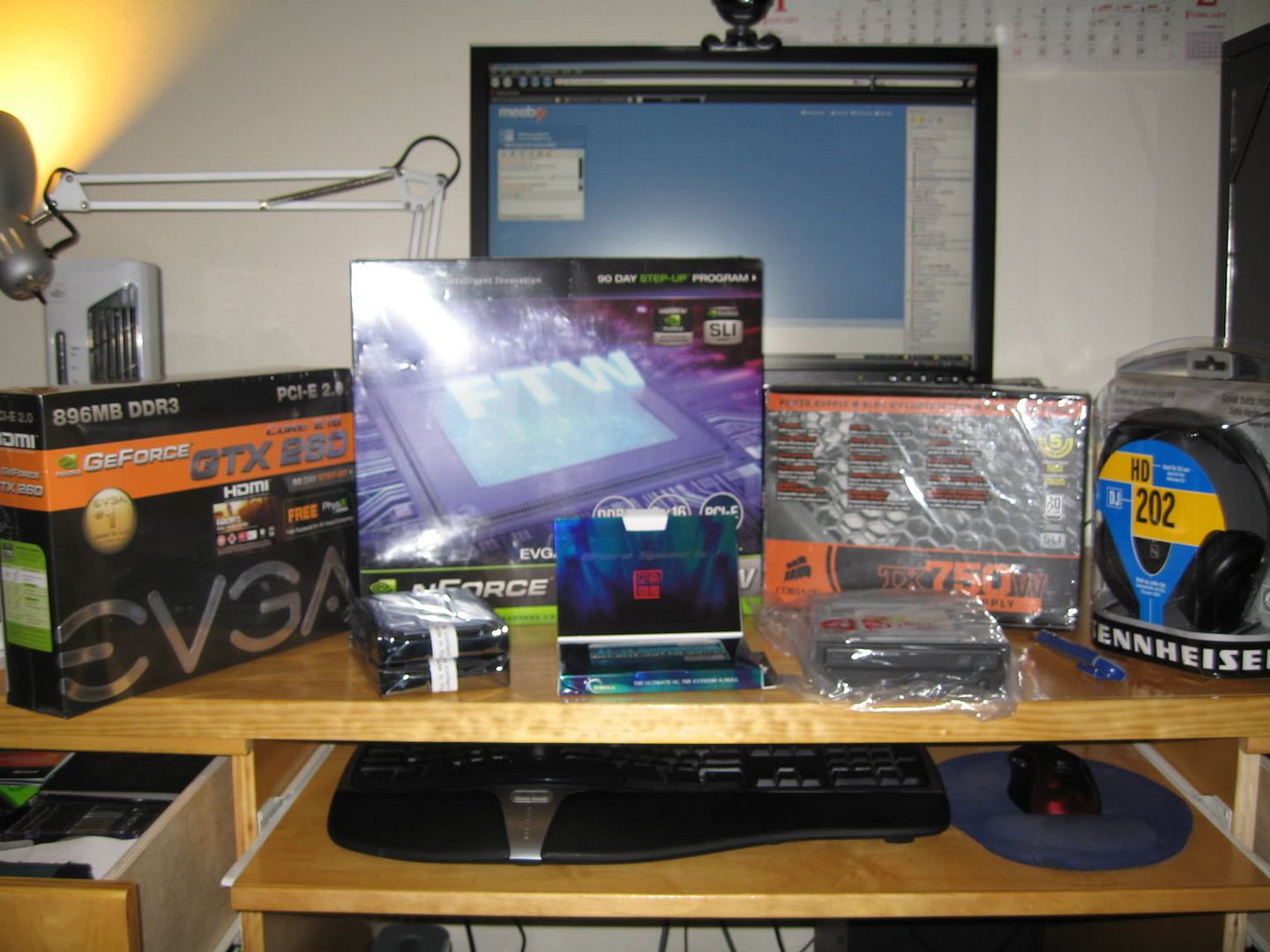 12/04/08
I have all but the heatsink, retention bracket, and case right now. All components came on Tuesday by UPS from Newegg
Retention bracket is still OOS. Case shipping is expensive T_T and the heatsink should be coming in tomorrow by Fedex.
I connected all the components on my desk to give it a test run. See if everything works. Using a cooler master heatsink temporarily until the xigmatek comes tomorrow.
Plugged in power, mouse/keyboard, and monitor and did a quick boot up. POSTs quick. Detects the q9650 (if it detects this, then the other two shouldnt have a problem).
Currently formatting the two 1.5TB's on a different computer. Till that finishes, today's progress ends here ;D will upload pictures of my quick setup later.
Thanks for reading ^^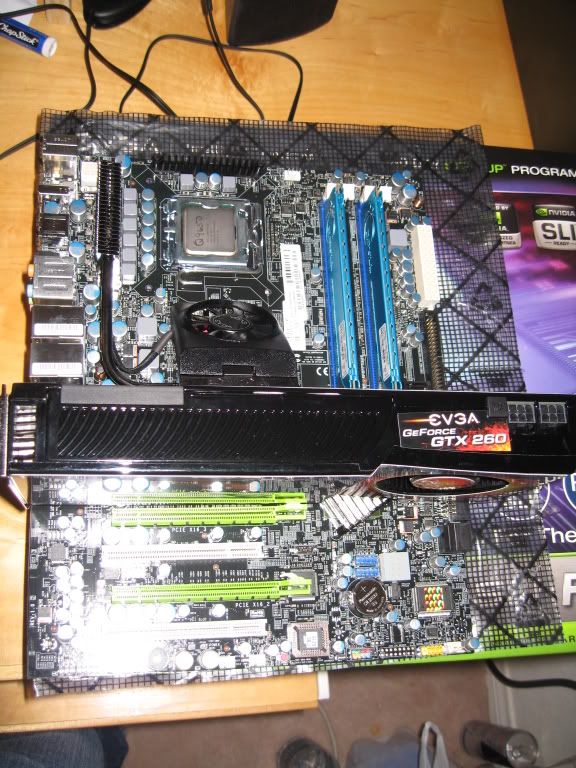 wow.. so longggggg (thats what she said)
Edited by iandroo888 - 12/17/08 at 5:25pm