Well I finally got to run this E8600 on DI tonight, here are a few pic's and some validations. I think I had it to 5800Mhz and left my cpu-z file on my bench disk instead of loading it to my zip drive, I'll look tomorrow..
.. I'm going to try and get it to 6Ghz, I might kill it at that so I'm trying for some good CPU-Z's and SPI's over the next few days before I volt her to far..
EDIT: Well all I managed to do is get a little faster SPI 1M tonight, I cant boot past 5755, I don't know if the board is topped or what. I must of been tired alst night I didn't even leave a 1M..
Well I got my fastest to date SPI 1M and SPI 32M times tonight..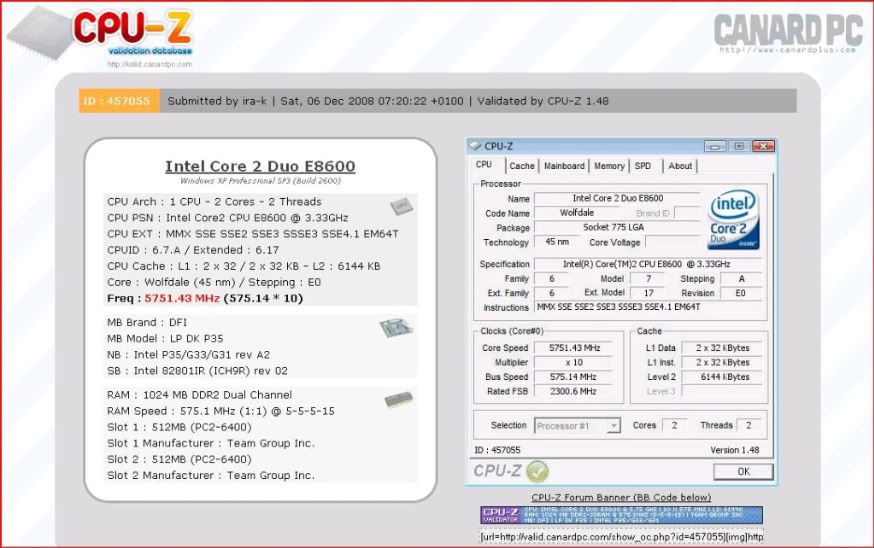 Fianlly under 10 minutes..
I think this will move me from 4'th place to 3'rd here...
[IMG]http://i273.photobucket.com/albums/jj206/ira-k_2008
/SPI8422s.jpg[/IMG]
Bios CPU Temp...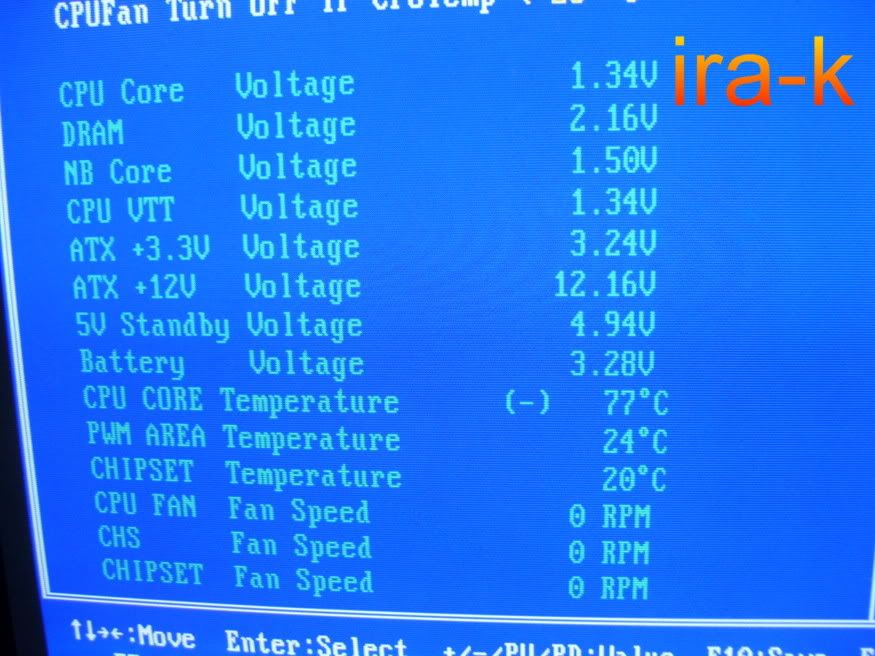 Edited by ira-k - 12/6/08 at 10:37pm
CPU
Motherboard
Graphics
RAM
E8600 4545Mhz*9 w/1.29V
DFI DK P45
XFX 8800 GS
D9GKX & D9GMH
Hard Drive
Optical Drive
OS
Power
2x Seagate 160 Perp. RD-1
2x Asus
Vista Premium
Corsair HX 620
Case
Open Bench
View all
hide details
CPU
Motherboard
Graphics
RAM
E8600 4545Mhz*9 w/1.29V
DFI DK P45
XFX 8800 GS
D9GKX & D9GMH
Hard Drive
Optical Drive
OS
Power
2x Seagate 160 Perp. RD-1
2x Asus
Vista Premium
Corsair HX 620
Case
Open Bench
View all
hide details