Hey guys, finished up putting in some new hardware, a Q6600 and a 9800GTX+, everything is OCed and stable, with good (sub high 50's) temps under P95 and Furmark with 8x AA respectively.
The goods..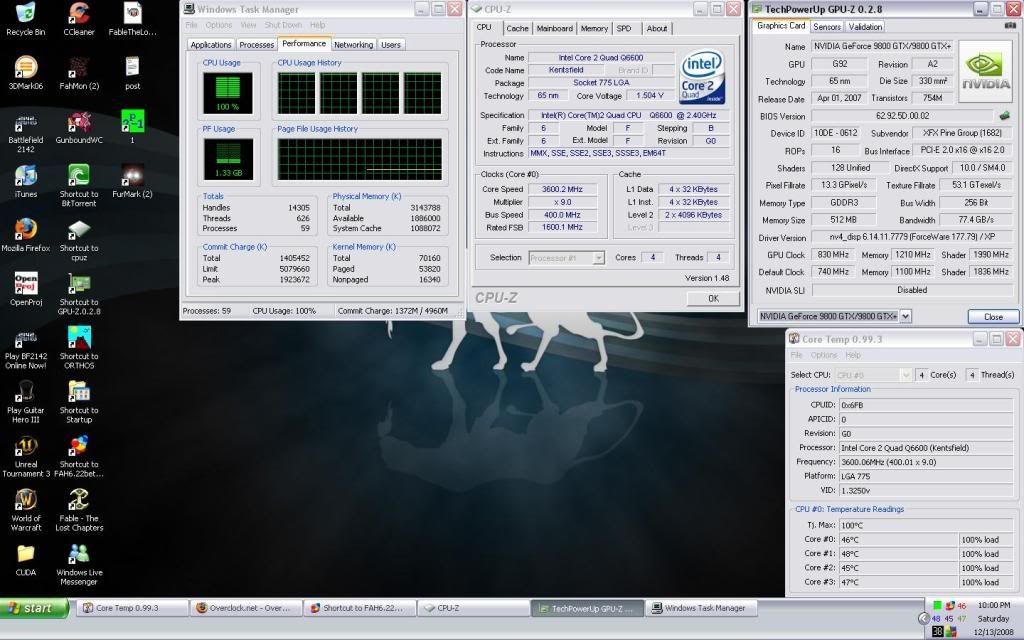 The 'business end' snippet.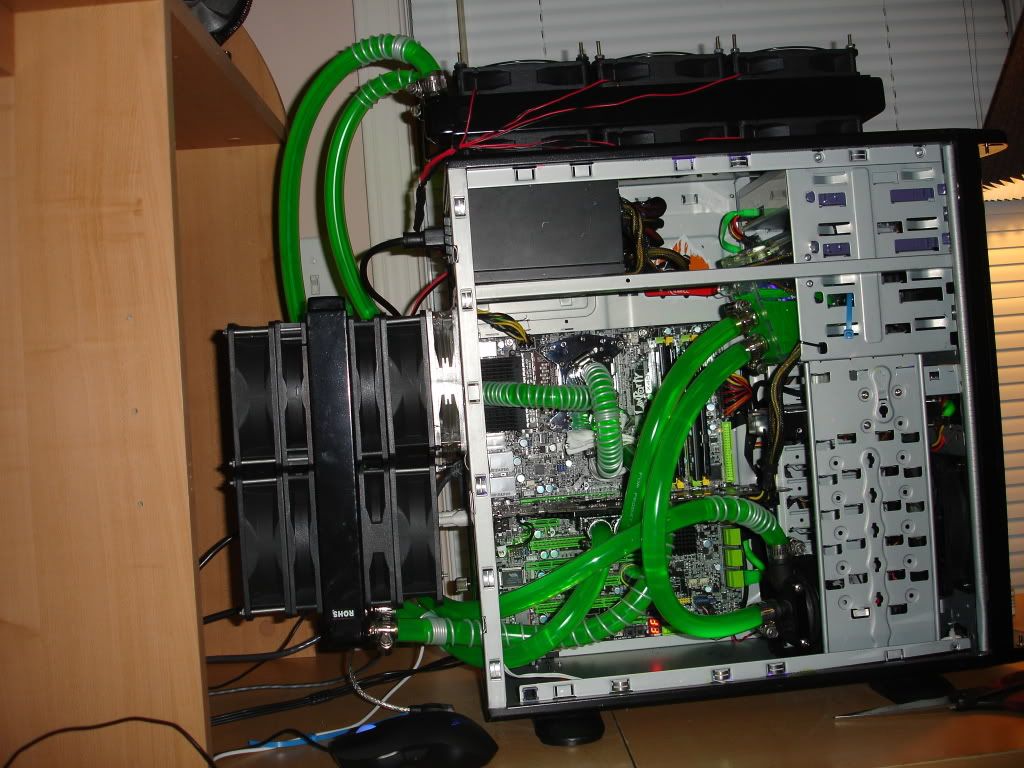 A money shot?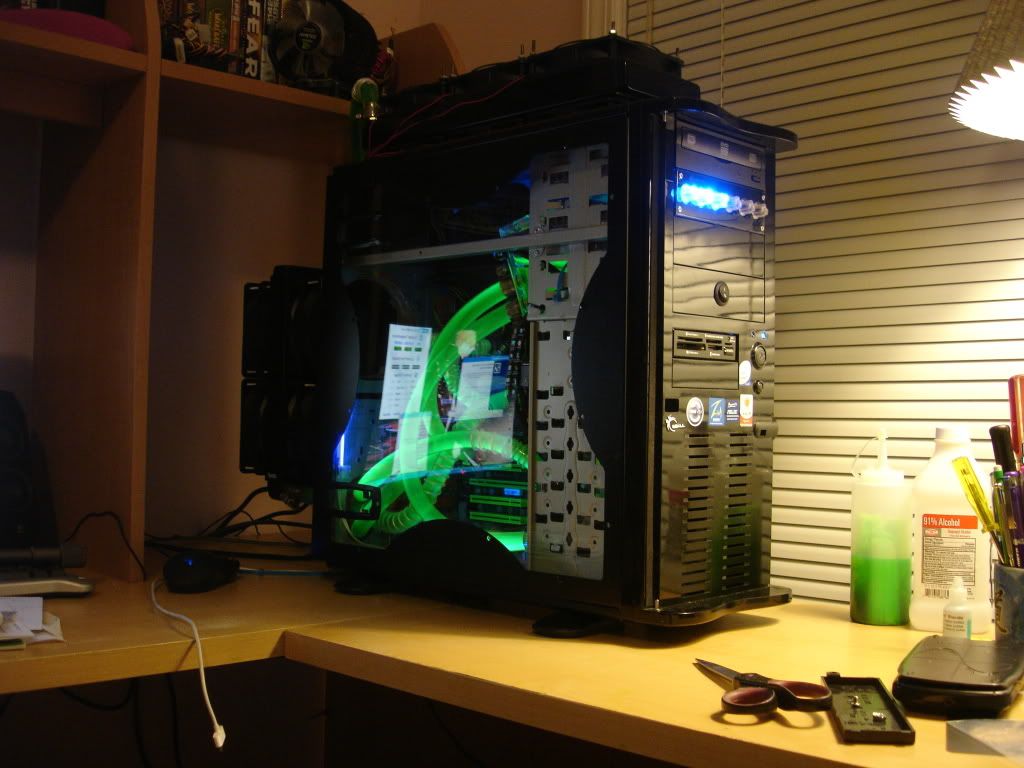 Will post back with PPD for you guys.
Do I need to clear out my folders from the previous hardware's work?
CPU
Motherboard
Graphics
RAM
i5 2500k
Asus Max iv gene-z
xfx 6870 black
kingston hyperx ddr3-1600
Hard Drive
Power
2x wd black 1tb in raid0
ocz 750w
View all
hide details
CPU
Motherboard
Graphics
RAM
i5 2500k
Asus Max iv gene-z
xfx 6870 black
kingston hyperx ddr3-1600
Hard Drive
Power
2x wd black 1tb in raid0
ocz 750w
View all
hide details