Sorry for the lack of updates. No motivation or time doesn't help. I did manage to make a mess today, but not much progress.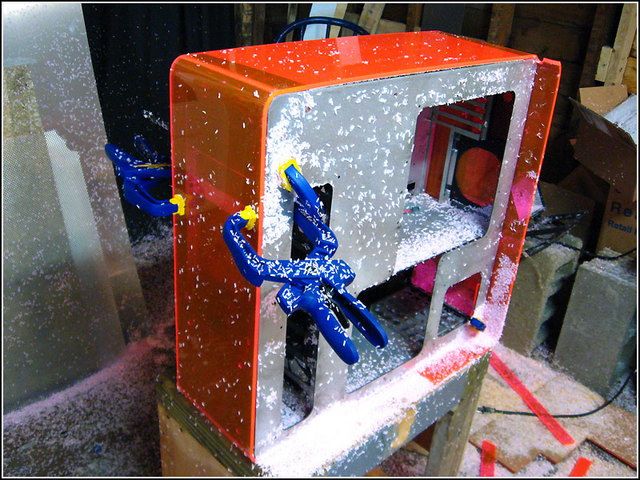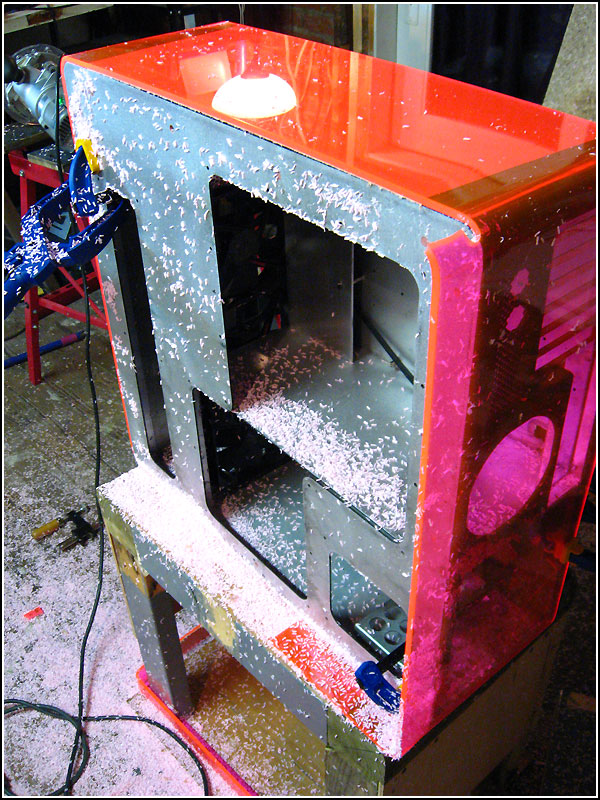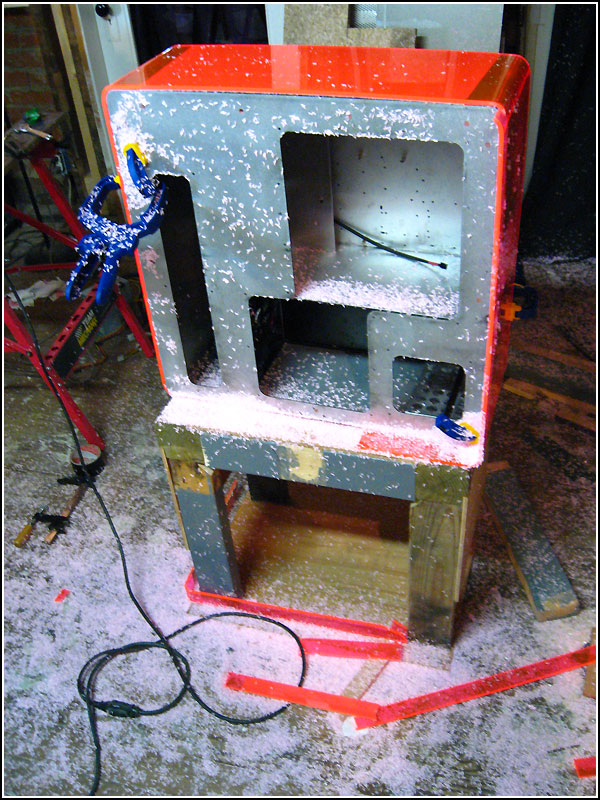 It's slow going ATM since I'm really nervous about messing up. This is my last chance to make this acrylic work, one slip of the router and ~$80 is down the drain and I won't be trying it again. I've to finish trimming it down and then I've got to get the aluminum brushed, bent and the various cut-outs done. Sounds easy!
The acrylic on the back of the case will be very fragile since most of the material will be cut away. I have to be extra super careful doing those cut-outs. I may have to pass on using the router for some of it. To be continued... some day...
CPU
Motherboard
Graphics
RAM
i7 920 [4.2GHz] [1.325V]
ASUS P6T Deluxe V2
2x XFX 5870 [1000/1250]
G.Skill 3x2GB 1600MHz
Hard Drive
OS
Monitor
Keyboard
X25-M 80GB, 320GB WD Scorpio Black
Vista x64
2007FP-3007WFP-2007FP-1080p 32"
OCN Ducky Brown
Power
Case
Mouse
Silverstone ST85F-P
whiteOut
G9
View all
hide details
CPU
Motherboard
Graphics
RAM
i7 920 [4.2GHz] [1.325V]
ASUS P6T Deluxe V2
2x XFX 5870 [1000/1250]
G.Skill 3x2GB 1600MHz
Hard Drive
OS
Monitor
Keyboard
X25-M 80GB, 320GB WD Scorpio Black
Vista x64
2007FP-3007WFP-2007FP-1080p 32"
OCN Ducky Brown
Power
Case
Mouse
Silverstone ST85F-P
whiteOut
G9
View all
hide details