I have to say, having an accurately modeled, fully interactive clickable cockpit coupled with an excellent flight model, and damage model in a combat sim makes for a truly wonderful simulation experience! Especially in such a complex aircraft.
The graphics are very reminiscent of LockOn which should be familiar to those of you that are into jet combat sims. Black Shark is built within that engine, but the level of detail has been increased in many areas.
Given the low and slow nature of helicopter flight, it makes sense that the biggest visual change I've seen so far is the high level of tree detail, and much more detailed vechicles and animated people that add a bit to the immersion when at low altitudes. There are some weak points down low too, but nothing to really complain about.
Where it shines, and reaises the bar, is with respect to the fidelity of the simulated aircraft and systems.
Overall it's an AWESOME study sim of the Black Shark helicopter - and I think it is a must have for any dedicated flight simmer.
More aircraft will be added, but with the level of avionics, weapons, flight model and interface details, each new addon will take a bit of time.
Get more info, or purchase the downloadable version here:
http://www.digitalcombatsimulator.com/
Pre-flight: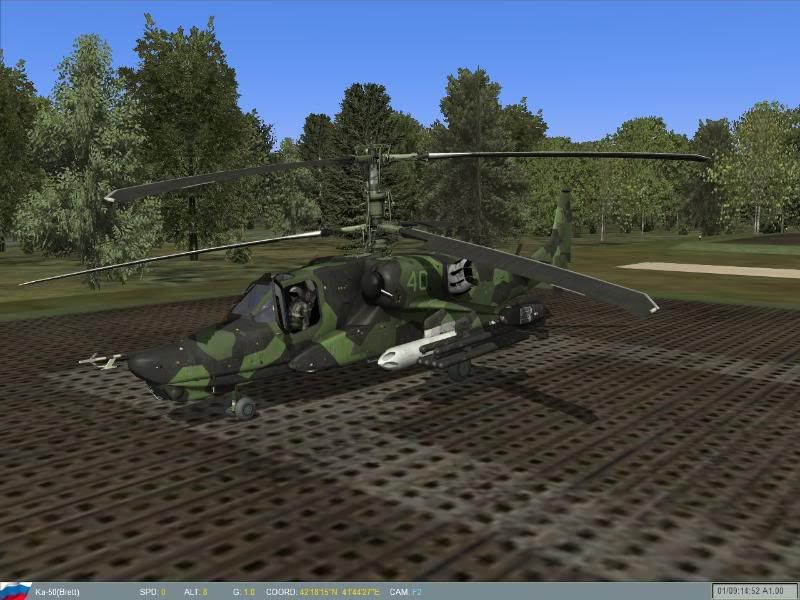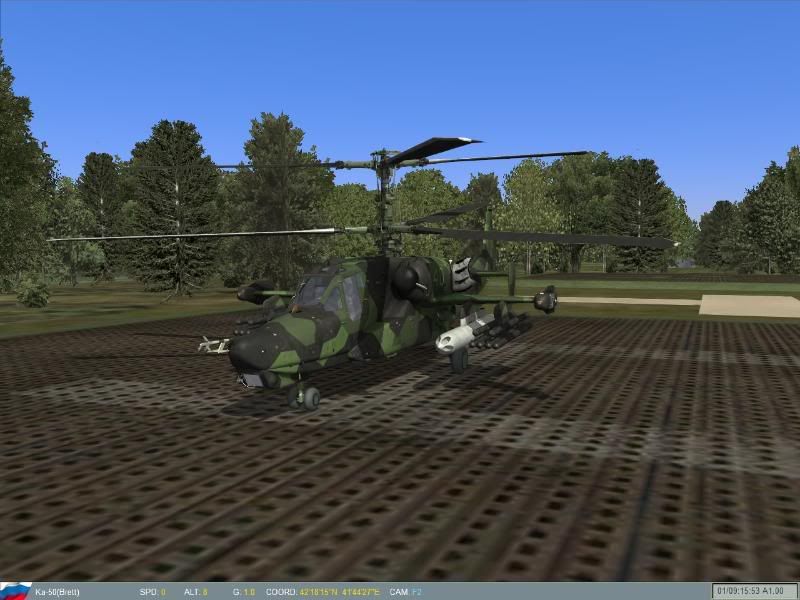 Approaching to land in a field: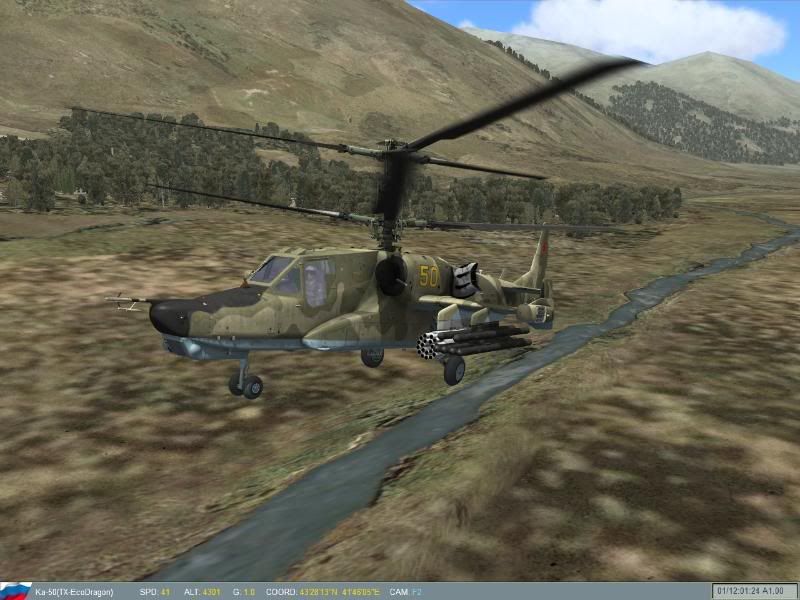 Climbing across the snow covered mountains: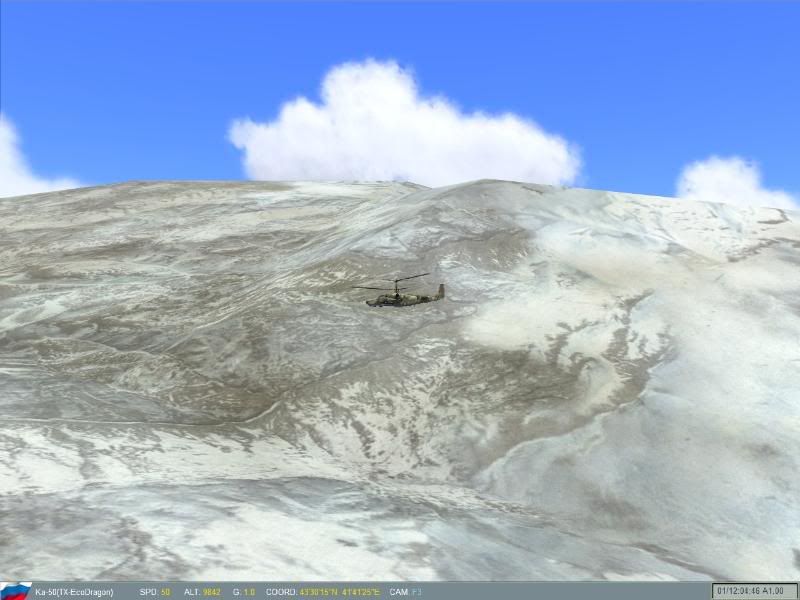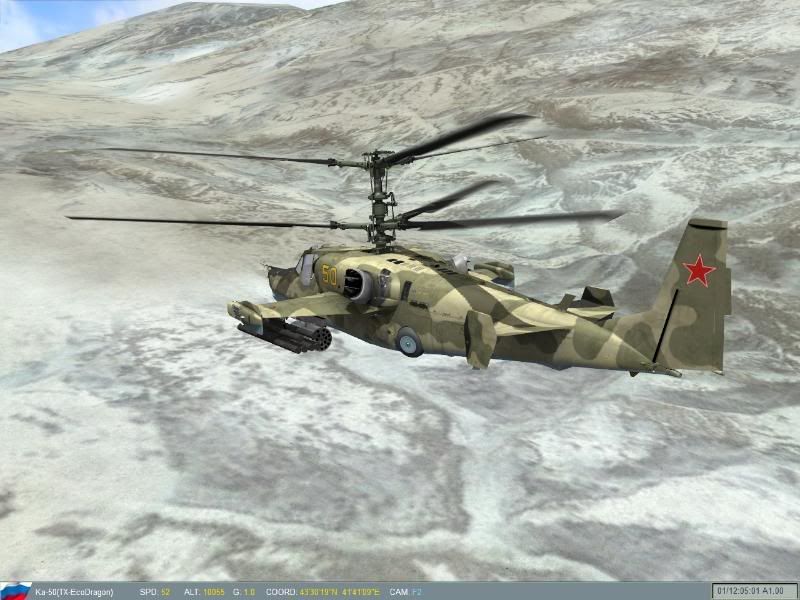 Pretty sweet looking motion blur eh?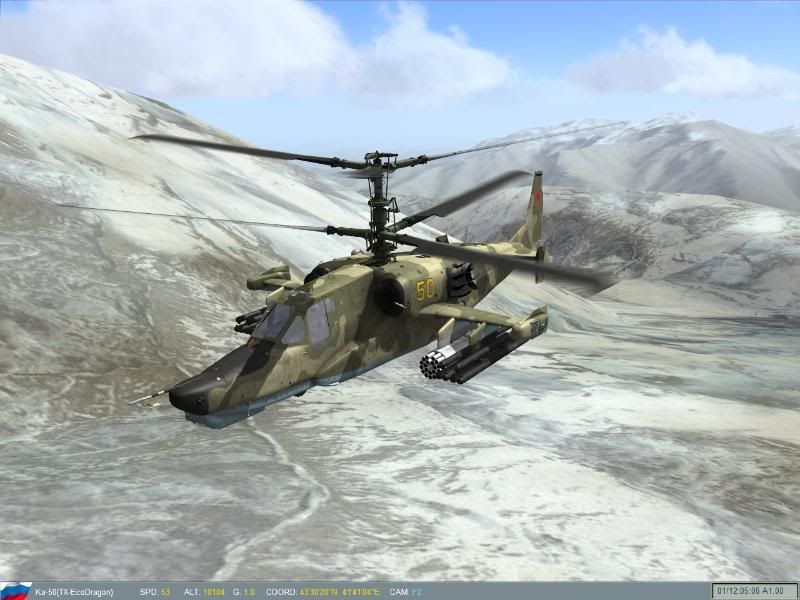 GOZR just getting wheels up: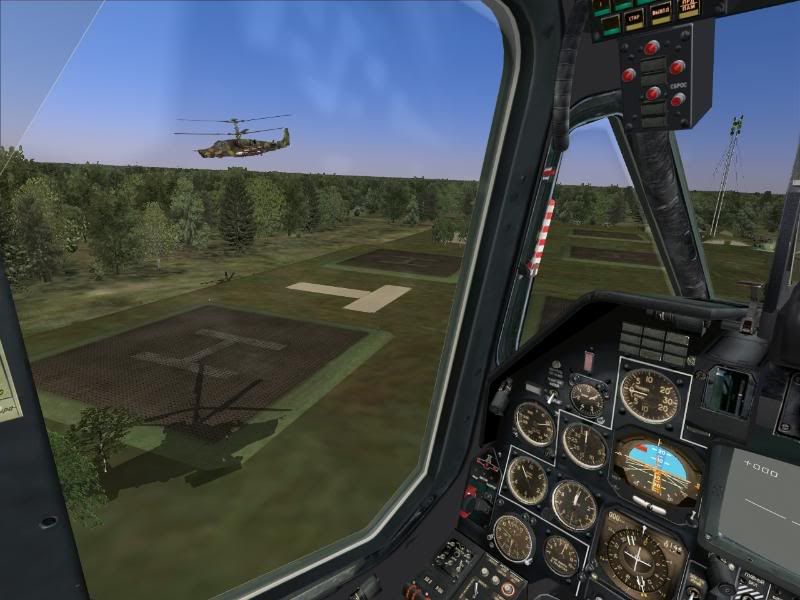 GOZR and I departing the heliport: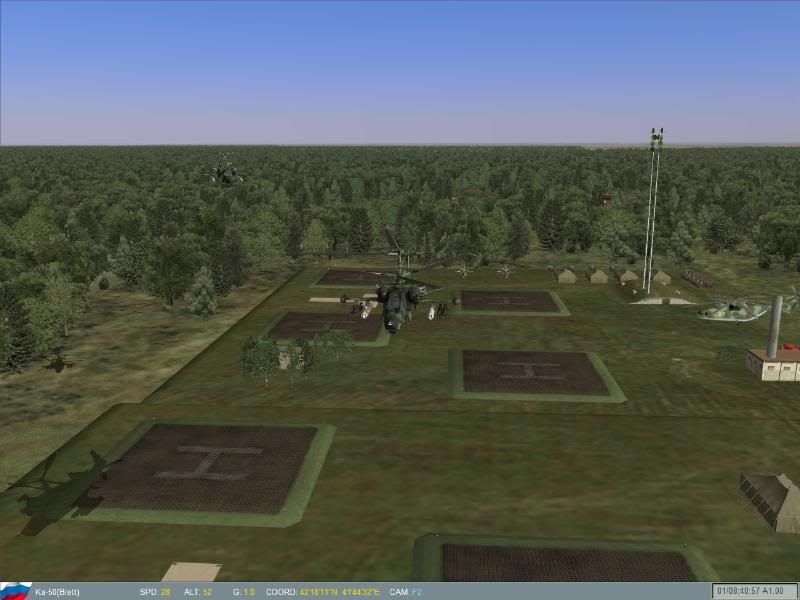 Formed up on GOZR enroute to checkout some tanks:
Edited by 8KCABrett - 12/16/08 at 3:22am