Sorry if this is a repost, search isn't working.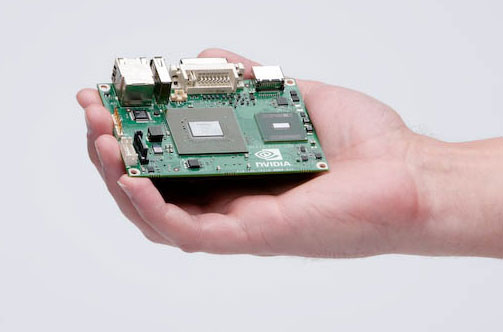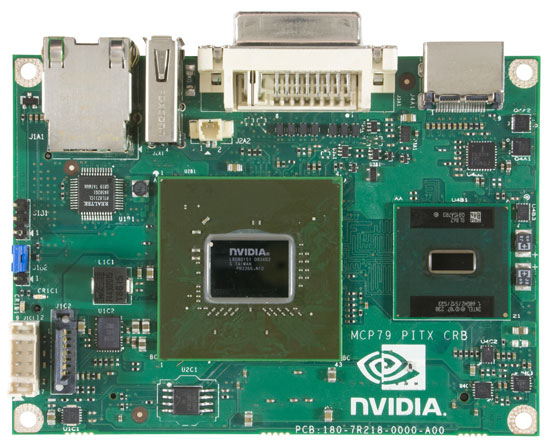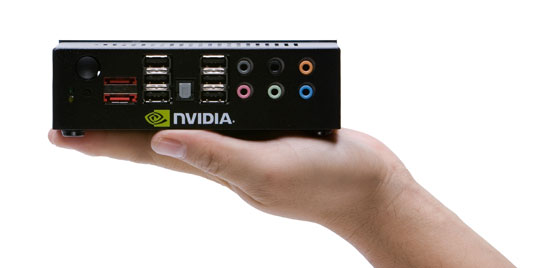 Quote:
Combine the highly rated GeForce(R) 9400 GPU found in new desktop and notebook PCs with the Intel Atom CPU. This combination (code-named Ion Platform) enables the smallest premium PC experience available today, making it ideal for the exploding category of mini-notebooks and compact PCs.
Unlike existing chipsets paired with the Atom CPU, the GeForce 9400 GPU delivers up to ten times the graphics performance, plays full-spec 1080p high definition video, supports the full Windows Vista user interface and the upcoming Windows 7, and runs popular PC games such as Call of Duty 4. The GeForce 9400 GPU does all of this in about one-half of the space of today's Atom CPU-based solutions with minimal affect on battery life.
Quote:
It's an interesting move, one that simply makes sense. If the prices of SSDs would drop to where they could be an affordable alternative to a regular hard disk you could actually build a very quick and quite portable PC out of Ion. One thing is for sure: NVIDIA just raised the bar for the minimum level of performance you can expect from PCs in 2009, regardless of price point.
http://www.anandtech.com/video/showdoc.aspx?i=3478&p=1
http://www.marketwatch.com/news/stor...-4C4F5E958F60}
Edited by slngsht - 12/18/08 at 11:56am