So, I have my 3 WD640AALS (Caviar Black) drives in RAID 0 using the onboard controller on my 780i.
And heres some benchies....
What do you think?
I can see a very noticable different when botting Vista with these three instead of two 500GB AAKS's.
128k Blocks:
1MB Blocks: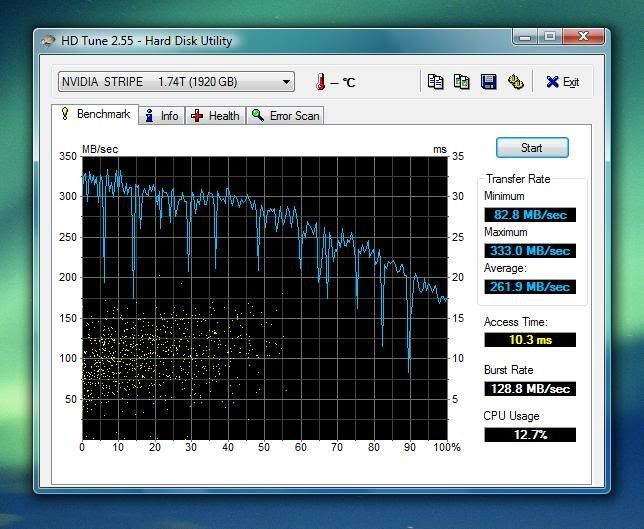 8MB Blocks:
Considering I don't even have a dedicated RAID controller card, I am very impressed with my results. Especially since the board now has to cope with 5 HDD's and the DVD drive!
I think you can see that this sort of array is going to really shine with larger files and large applications loading up
Oh, and remember a few years ago when 80GB was LOADS!......